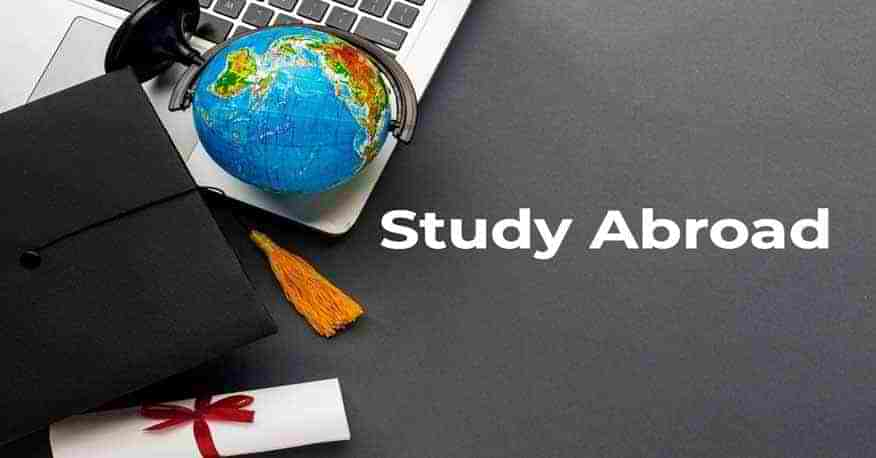 Why Should You Choose To Study In New Zealand?
Students from India are increasingly looking beyond Canada, America, and UK when the question of higher education arises, and are considering countries like New Zealand for their study abroad programs especially when it comes to graduate and postgraduate courses.
There are many factors that make New Zealand an ideal destination for Study Abroad. We take a look at some of them.
Studying In New Zealand Provides A Better Quality Of Life
New Zealand has a very relaxed pace of life which gives students the opportunity to partake of all experiences that the country has to offer including, theatre, film, dance, live music and various free festivals while they Study Abroad in the country.
New Zealand has consistently ranked high in quality of life rankings. The people in New Zealand enjoy a great work-life balance and take time out from work or study to catch up with friends and family and explore new interests and hobbies.
Most cities in New Zealand are small with low levels of population. The daily commute for students who Study Abroad in New Zealand is very short and leaves them with ample time to work, spend time with friends or explore a new interest.
Students will find the commute in New Zealand much easier than back home and will find easy access to beaches, walking trails and many parks no matter where they live in New Zealand.
[Read More: Are you planning for Immigration to New Zealand?]
Benefits For Overseas Students To Study In New Zealand
If you choose to Study in New Zealand as an Overseas Student, Education Providers will take full responsibility for your safety and care. The Kiwi government follows a strict code of practice for the care of overseas students, which sets out fair and ethical practices for education providers and covers all international students. The New Zealand Qualifications Authority (NZQA) is responsible for ensuring that all education providers meet the codes requirements.
Improved Career Prospects After Completing Study In New Zealand
The New Zealand education system provides a High-Quality Education that can improve the job prospects of a student who goes to Study Abroad in the country. Employers from all over the world welcome graduates who Study in New Zealand as they demonstrate strong academics, real-life skills and critical thinking. The following are the highlights of Study in New Zealand.
Universities in New Zealand are ranked amongst the best in the world by QS University Rankings
Universities in New Zealand rank among the top 100 for 39 subjects according to QS rankings
New Zealand is rated as a top performing country in education by the OECD Better Life Index
New Zealand is a member of the Lisbon Qualification Recognition Convention, which makes its qualifications recognized in more than 50 countries.
Best Universities To Study In New Zealand
University Of Auckland
The University of Auckland is situated in the center of New Zealands biggest city and offers more than 30 undergraduate programs and around 130 postgraduate. Students who Study Abroad at the University gets to learn in world-class facilities from faculty members who excel in their fields. Are taught by academics who are leaders in their fields, and have access to state-of-the-art information technology.
Lincoln University
Lincoln University has since its inception been an important contributor to the interests of both New Zealand as well as the global economy. The University is highly connected to teaching in three broad areas which include agriculture, environment, commerce, design, and society. Students who come to study abroad at Lincoln University come from more than 60 countries. The primary campus of the university is situated amidst 123 acres of lush greenery around 9 miles from Christchurch.
[Read More: Top Universities for Study in New Zealand]
Victoria University Of Wellington
Victoria University of Wellington is housed in the capital city of Wellington and it provides students who Study Abroad at the university, the opportunity to benefit from connections to various industries, government and research organizations, which are located in the capital. The Victoria Universitys four campuses can be found amidst the stunning harbor and rolling green hills of the city.
The University Of Waikato
The University of Waikato is one of New Zealands leading universities for research and houses seven different schools, which cater to more than 12,000 students, including 2,000 students who Study Abroad in the university. The university is based in the city of Hamilton and its main campus is spread over, in New Zealands North Island. The main campus covers 158 acres of lush greenery, landscaped gardens and lakes.
The University Of Otago
The University of Otago is New Zealands oldest university and was founded in 1869. The main campus of the university is in the City of Dunedin. The University of Otago also has campuses in Wellington and Christchurch. Dunedin is a city that is famous for both natural beauty and cultural history and is referred to as the eco-capital of the country.
To know more about how you can Study Abroad in New Zealand, get in touch with us at Global Tree, Begumpet, Hyderabad, and the most trusted Abroad Education Consultant in India.