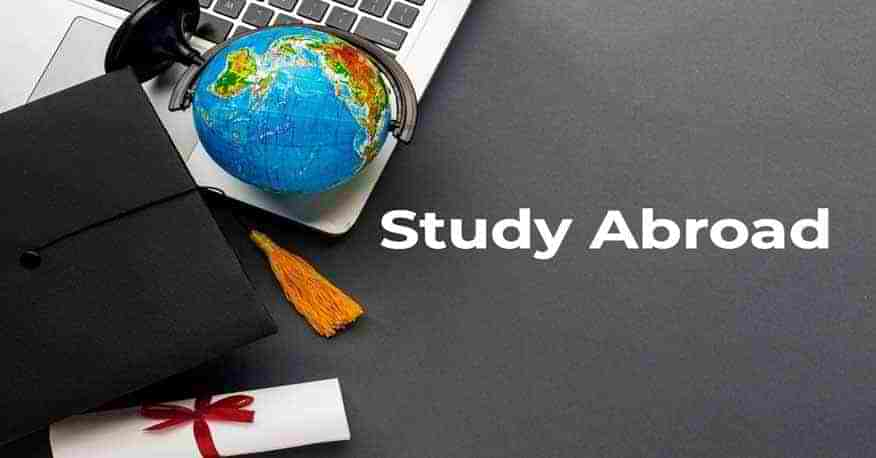 Study in Singapore Prospects for Foreign Students
Singapore is not far behind in providing countless education prospects for foreign students. This Asian country is slowly becoming a most preferred destination for foreign students in terms of higher education.
Why Study in Singapore?
Tuition fees and living expenses are less when compared to other countries. Many scholarships options are also available.
The study courses are taught in the English language.
Student life is pretty exciting in this country
The nations stringent laws and stable political environment provide students a lot of safety.
Few universities offer courses in partnership with other country's top universities.
This country is well connected to the rest of Asian continent as it has got one of the best airports in the region.
With good education performance, chances of getting jobs in Singapore are higher.
Why choose to Study in Singapore for Higher Education?
Foreign students who seek to Study in Singapore could be sure of getting not only educational excellence but also good education as well. Many educational institutions in Singapore offer overseas students the required support so that they feel at home. This is one of the key reasons why this Asian country qualifies as being a home away from home from all foreign students.
[Read More: Seeking overseas education in Singapore?]
Foreign students feel at home while studying in Singapore
Parents sending their children to
Study in Singapore have to take a tough decision in picking a particular foreign education
. Accommodation is yet another tough decision that parents are required to take while sending their kids for Education in Singapore. Apart from the financial costs, overseas students have to bear costs related to their duration of stay at the time of their education. If any student chooses to rent a flat, they would require shelling out around $1000 per month. Similar to this, the hostel accommodation would cost you around S$140 to S$440 per month depending on how many students are sharing the room. Homestays could cost you around between S$1000 to S$1600.
Institutions offer counseling and orientation programs
Besides overseas students availing counseling for admission to universities and colleges in Singapore, they get accommodation at reasonable rates; academic institutions conduct orientation programs to advice those students on Education System in Singapore.
Educational Institutions offer a conductive education environment
Foreign students coming to Singapore from different nations get absorbed in countless educational offerings. Educational institutions in Singapore provide a conducive academic environment to students. Foreign students who are looking to pursue Education in Singapore would enjoy access to world-class technology and library services. They would also be offered a chance to take part in various co-curricular activities. With all these academic prospects, there is no reason why you would not want to pursue the education in this Asian country.
Affordable tuition fees and fewer costs of living
One of the benefits that many foreign students enjoy while Studying in Singapore is that the tuition Fees in this Asian country is affordable. Besides this, the nation's cost of living is less when compared to other developed nations. The cost of living in a particular nation matters a lot. The reason is living in a nation which has less cost of living offers you immense benefits. You would have to spend less on housing, transportation, and other things. Rent for a single bedroom apartment is around S$3,300/month. Tuition fees in this country differ from every educational institution. Foreign students should be prepared to take out around S$6500 to S$7500. Foreign students planning to pursue postgraduate programs from this country should be prepared to pay around S$7500 to S$8500.
Huge importance is given to pursuing talents
Many academic institutions in Singapore outshine in teaching languages like English and Chinese. Besides languages, Singapore universities offer to teach science and mathematics to students. Apart from the given significance to education, many institutions give great value to co-curricular activities that help students in building leadership qualities. Institutions make sure that the students are able to pursue their talent in arts, music, and sports too.
Renowned universities offering best education in Singapore
The Nanyang Technological University (NTU) offers education in media, health care, and other fields; this NTU is the country's top-rated universities.
If you got leadership qualities and strive to achieve excellence in the education as well as the professional front, then the National University of Singapore (NUS) is the best choice for you. Offering MBA and other degrees to the overseas student, this academic institution offers managerial experience to foreign students so that they are prepared for leading a corporate life.
Another university known as the Singapore Institute of Technology (SIT) is another well-known university in this Asian continent provides specialized degree programs to overseas students. You could pursue Applied Sciences and engineering from this university. If you are looking to pursue a career in Design, Health Sciences, Hospitality and Interactive Digital Media then you could apply to this university.
Apart from these universities, Singapore also has got many polytechnics that offer diploma programs in many subjects. Many education programs are taught in the English language in the universities of Singapore. English being the medium of instruction in many colleges, it proves to be beneficial for foreign Students as it assists them in preparing well for job prospects in future.
[Read More: Singapore City: The Lion city of Asia]
Post Study Work Permit in Singapore
Singapore continues to become a strong center of economic activities. One of the busiest ports across the globe, this country is attracting the best business houses from across the globe and quickly becoming the hub of entire commercial activities. This steady rise in this nation has led to rising number of professionals, creating a sturdy job market for students who aspire to work after completing their higher education. Students could apply for a Long Term Visit Pass of one-year duration to live in this country and search for a job after completing their education.
Documents required to apply for LTVP
You might require the following documents:
Educational certificates
Passport copy
Valid Visit Pass issued at the time of arrival
Student Pass issued at the time of admission
Recent passport size photos
Long Term Visit Pass
A long-term visit pass could be granted to students who have got their Educational Certificates or degrees. Students should note that this is a non-renewable visit pass and if in case you are unable to find a job that makes you entitle for a Work Permit by the year. If you are looking to Study in Singapore, it is recommended that you go with a company that has got years of experience in the Overseas Education process. Global Tree is one of the
Best Education Consultants in India that helps you in your Singapore Education process
.