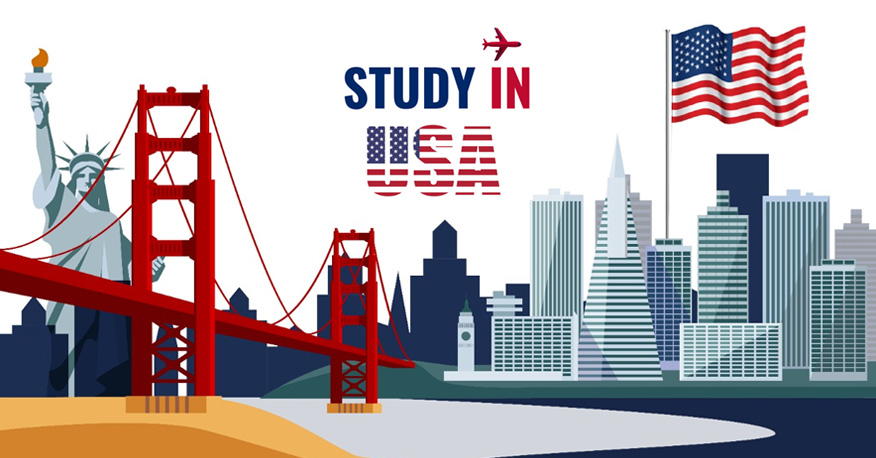 Best Universities for pursuing Physiotherapy in USA
Physiotherapy also is known as Physical Therapy is one of the fastest-growing branches of medicine. It is a system that treats disease and disability through physical movement. It is a Therapeutic, Rehabilitative, and Integral Portion of the medical profession. Many students who Study Abroad, plan to choose Physiotherapy as their subject of choice
What is Physiotherapy?
Physiotherapy can be defined as a study that aims to improve the functions of the body, reduce dysfunction of movement and promote optimal health. It assists in the optimal functioning of the body and involves the maintenance, assessment, and restoration of the physical function of the body. It improves the performance of the body and is recommended for people in the sports fields as well as people who suffer from various degenerative and neurological disorders. It is often this preventive and remedial procedure is very often used as a supplement with oral medicines. It could also include heat radiation, water therapy, massages, diathermy, traction, and other procedures.
What does a Physiotherapist do?
A physiotherapist uses many different kinds of intervention techniques for treating his patients. Some examples of the techniques used can be Ultrasound Technique, Electrical Muscle Stimulation, Manual Therapy, TENS (Transcutaneous electrical nerve stimulation used to control pain), Acupuncture, and others. The practice of physiotherapy requires one to perform a physical examination, discuss the case history and diagnose physical disorders and dysfunction and select the required physical therapy programs for treating the patient and monitor the progress and response to treatment. The profession can give a lot of job satisfaction as it helps patients to relieve their pain and recover from physical ailments.
[Read More: Career in Quantum Computing Courses Abroad]
What are the Career Prospects for a Physiotherapist?
A physiotherapist can find many opportunities, especially in countries like the USA, Canada, and Australia, where the emphasis is laid on physical fitness and many people take up Sports as a practice. A physiotherapist can work independently or as a part of the triage of doctors for treating patients with specialized neurological disorders. Some physiotherapist also takes up a medical course in pediatrics and specialize in pediatric physiotherapy.
Earnings: On average, an entry-level Physiotherapist in the USA can expect to earn 56200 USD per annum, while a physiotherapist with a few years of experience can earn up to 113,340 USD per annum.
[Read More: Best colleges to learn Big Data when you study in the USA ]
Best Physiotherapy Courses for Students who plan to Study Abroad in USA
A student who decides to pursue a course in Physiotherapy, often chooses Study Abroad in USA as his destination, as it offers many varied and specialized courses on the subject. We provide some of the more popular Physiotherapy Masters Courses in the USA for students who study abroad
University of Pittsburgh
The Department of Physiotherapy at the University of Pittsburgh is an excellent choice for students who plan to study abroad for their physiotherapy course. The university offers MS in physical therapy as well as doctoral programs in physical therapy and bioengineering
University of Delaware
The department of physical therapy - college of Health Sciences at the University of Delaware is another great option for student's intent to Study Abroad for their masters in physiotherapy. The department is ranked as the top institution for physical therapy by the US News & World report.
University of South California
The University of South California&rsquo's department of physical therapy and biomineralogy offers various high-quality programs for students who are interested in Study Abroad for a course in physiotherapy. The courses include neurological Physical Therapy, Orthopedic Physical Therapy, Pediatric Physical Therapy, and others.
Washington University, St. Louis
The physical therapy program at Washington University, St. Louis is another great option for those who wish to study abroad to take up the profession of physiotherapy. The University offers both masters and doctoral programs on the subject.
[Read More: Study in the USA without IELTS and TOEFL - Universities List ]
To know more about the profession of physiotherapy and more about how to Study Abroad with physiotherapy as a subject gets in touch with Global Tree at Begumpet, Hyderabad, one of the Best Abroad Education Consultants in India having more than 12 branches all over India for helping you with your Study Abroad Process.