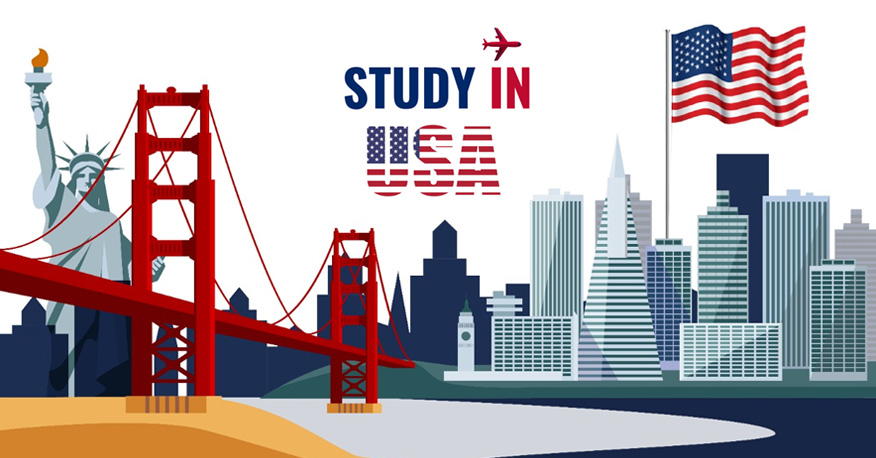 Study abroad at the City College of New York -One of the best regional universities in USA
The City College of New York is an excellent choice for students who are planning to study abroad in US. The college is a publicly funded institution of higher learning and is considered as one of the best regional colleges in USA ranking 56th in North. The college was established in 1847 and boasts of 35 acres campus.
Academics at City College
Students who study abroad at the CCNY will be able to benefit to have individual attention from the faculty as the student-faculty ratio is one of the lowest at 15:1. Moreover with class sizes on an average of below 20, students can interact with each other better and foster a community spirit.
Social Sciences; English Language and Literature; Education; Engineering; Visual Arts are some of the most popular specializations offered by the college at undergraduate and graduate levels.
The college follows a semester based academic calendar and has more than 13,511 students enrolled in its undergraduate programs and 16,150 students enrolled in its graduate programs, proving its popularity among both local students as well as students who come to study abroad in USA at the college.
[Read More: International Students In America Can Now Work At Client Site]
The college has proved its commitment to provide the best education for its students by opening two new science buildings as well as an architecture building with a significant investment.
The college is also popular among the international students and has one of the most diverse demographics in USA. Students from more than 190 countries opt to this university as their overseas education destination and there are more than 570 languages apart from English that are spoken at the college.
Student Life
Students who study abroad at the college will find the student life on campus vibrant and purposeful. Students co-ordinate and organize activities fostered by the Department of Student Life and Leadership Development, which is responsible for organizing various extra-curricular and co-curricular programs that help students to get a refreshing break from academic activities as well as to stir up a competitive spirit and complement their academic achievements.
The department organizes activities of more than 200 student clubs in the campus, who register with the university to function on campus.
The clubs work in collaboration with the academic departments and assist local students as well as foreign students who come for overseas education, to be responsible leaders and professionals who are prepared for careers in their field of study.
The student clubs organize various educational, cultural and social programs that reflect the diversity of the student body on the campus.
The college aims to hone leadership skills to the students irrespective of their background and provides the meeting space for the diverse student clubs and organizations which include academic, religious, cultural and social clubs.
These organizations cover a wide array of interests including academic, cultural, religious, and social clubs. Some of the most active clubs at the university are the Muslim Student Organization, Caribbean Student Association, National Council of Negro Women, Inter-Varsity Christian Fellowship and many others.
[Read More: Indian Students Show Their Continued Trust In US Education]
Admission Criteria
Students who are planning overseas education at the university have to meet the following admission criteria
The students who intend to study abroad at the college should hold a US undergraduate degree or its equivalent
Students should provide a personal statement outlining their educational achievements as well as the reason of interest for applying to the college
Students who are planning to study abroad at the university are also required to submit two letters of recommendation from professors or anyone who has known them in a professional capacity
All students who apply to study abroad at the college, from non-English speaking countries are required to submit results an English language test such as TOEFL, PTE Academic
To know more about City College of New York, the admission procedures, courses, student accommodations, and about the other colleges for admissions, get in touch with Global Tree, at Begumpet, Hyderabad, and the most trusted Overseas Education Consultant.