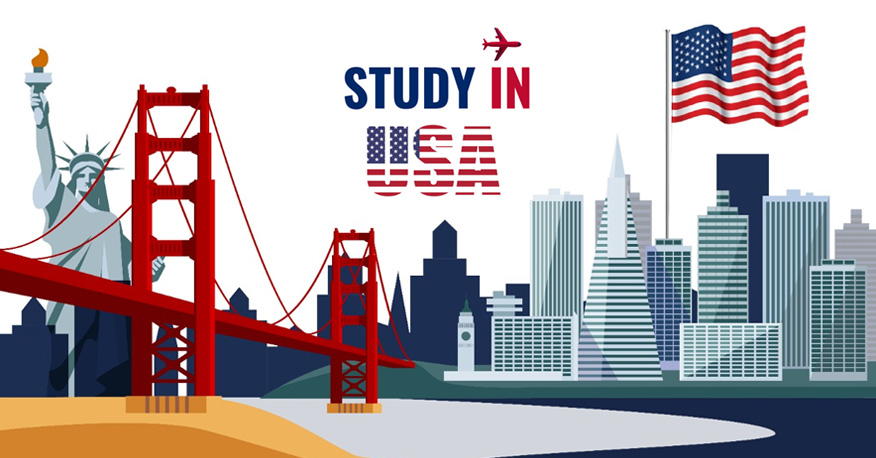 USA Scholarships to Study MBA
As per the recent news published on Economic Times suggests that the top B-schools in the US are eager to attract the best of the candidates, whom they are finding in India. The B-schools like Harvard, Kellogg, Tuck and Wharton are offering hugest scholarships up to $120,000. Two students from India, Rashmita Redkar and Shreya Mathai got a wonderful response from the world's top universities when they applied for MBA programmes. Rashmita got four offers from different B-schools like, $100,000 from Harvard, $120,000 from Kellogg, $60,000 from Tuck and $54,000 from Wharton. Mathai also received similar kinds of offers and both finalised on Harvard Business School and Redkar became one out of six students who got Horace W Goldsmith Fellowship. According to few of the top overseas education consultants, there has been an increase of 30-40% in the scholarships which is being offered to those students who are considered to be the best in the crowd and would maintain the academic credentials.
The list of scholarships does not end with just names but instead there are many who were offered high scholarships from $100,000 to $120,000. One of the overseas educational consultants Admissions Gateway mentioned that they saw a rise of 33% in the scholarships awarded to their clients, which increased from ?18.7 Crores in 2015 to ?25 Crores in 2016 from the top 15 B-schools. The consultant mentioned that the "scholarships have become more meaningful, and from candidates getting mostly $10,000-30,000, we see them getting $60,000, up to $135,000. The USA universities are found to be more interested in Indian students as the Dean of The University of Virginia Darden School of Business Sara Neher stated that they are focused more on offering scholarships to students and in particular Indian students. She asserted that, we are lucky to have very high-quality applicants from India. We would also love to see more diversity in terms of gender, work industry, undergraduate major".
[Read More: Know About #YouAreWelcomeHere National Scholarship Program]
Ivy has received almost $500,000 by its students as scholarships in the past three years and according to them there has been a 35% increase this year in the aids and grants received from international B-schools as compared to last year. Yale University has told to ET that they have spent almost $5million in 2015-16 as USA scholarships to award Indian students that are 179 students, third in numbers after China and Canada. As stated by the George Joseph of the Whitney and Betty MacMillan Centre for International and Area Studies at Yale University that, the average Yale scholarship grant was $43,989 for the 2015-2016 school year.
Tuition Fee is Quite High
The heads of overseas education consultant feels that the overall annual tuition of international B-schools is very high that is $50,000 per annum apart from that living and other costs added becomes unbearable for most of the students. So getting these scholarships will definitely release some of their burden. A Delhi based consultant stated that almost 95% of their students have received some kind of aids from the top 30 B-schools in the US. Almost all the consultants finds a rise of around 40% in the scholarships received from the top US B-schools. The scholarships are not awarded for being an Indian but it is primarily for the quality of Indian students that has made US B-schools to raise the scholarships. The consultants mentioned that the quality of an average Indian student is far better when compared to an average Western student. Similar kind of feedbacks has been received from the top 100 B-schools which say that it is the superior quality of Indian students for which they are in great demand in foreign universities. The scholarships awarded by top B-schools are: Harvard Business School: $31.5 million Wharton: $17 million Stanford University: $16 million Michigan University: $ 16 million and son on The scholarship model depends on each schools, many of the B-schools have adopted a common method for the application of scholarships which makes the job of students less cumbrous, whereas few requires that students should apply separately for each and every scholarships.
[Read More: Study in USA Without IELTS & TOEFL]
If you are interested in getting admission in the top B-schools in the US with scholarships then, Global Tree is one such platform which could help you to reach those heights with dwindled burdens of fees in the B-schools. For more details contact Global Tree.