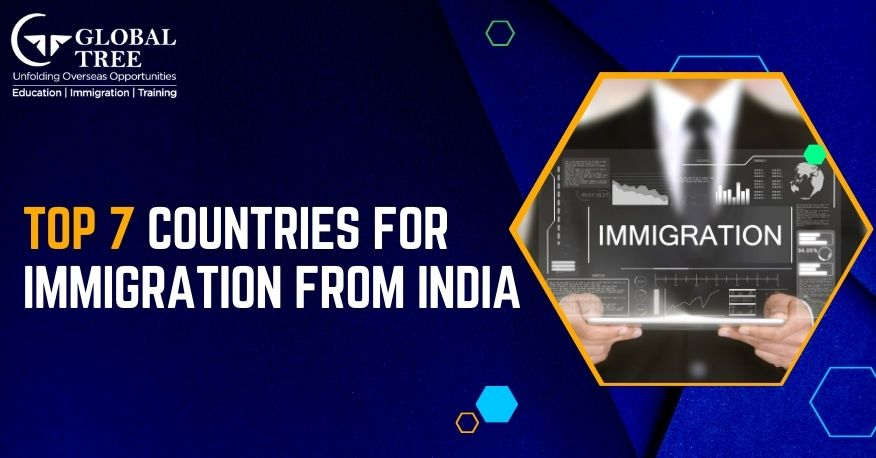 Top 10 Immigration Friendly Countries
Moving to a new country and starting a new life can be an exciting as well as a daunting prospect. The process of visa application, successfully obtaining the visa, and relocating can be a tedious one. In the same way, it is more important to consider the ease of immigration when deciding which country to select for immigration. We have collated a list of the best countries to immigrate to, for Indians. You can take your priorities and preferences into account and choose the best country for immigration.
Best Countries To Migrate From India
1. Canada
Canada has long been one of the most welcoming nations in the world for immigrants. The United Nations have mentioned that Canada has earned a reputation of being one of the best countries to live across the globe. Not only a hub for industries and the IT sector, but Canada is also rich in many natural resources. As far as academics are concerned, the education system in Canada from elementary to tertiary level ranks among the best in the world and boasts of top-ranked universities. The country also has a high quality of life and low crime rate, making it an ideal location to relocate. Along with that,
Canada Immigration process is easy when compared to many other countries
.
2. The USA
The USA is a top favorite among immigrants of all countries around the globe and has had that position for several years. It has been an incubator for innovation, and several top companies in the world have been founded on its soil, creating a large amount of wealth. The United States is a mixed pot of many cultures and has people from many different parts of the globe. The community in the country is extremely friendly towards immigrants. The United States of America's education system is also one of the best systems in the world. It boasts many universities in the top 10, top 50, and top 100 university rankings worldwide, which made most of the Indian's dream to Study in USA.
[Read More: 10 Best Cities in USA for New Immigrants]
3. Germany
Germany also counts among the popular countries for relocation. It has a strong education sector and offers education free of cost, up to the university level at many of the top universities in the country. Germany also boasts of a high standard of living, as well as a low crime rate. It has one of the lowest rates of unemployment in Europe.
4. Singapore
Singapore is a highly developed country in Asia and is the
easiest country to migrate from India
due to its liberal process for immigration and citizenship. It is one of the most preferred locations for potential immigrants from other Asian countries. The country can boast of almost zero rates of unemployment as well as a strong economy, making it an ideal destination for relocation.
[Read More: Different Routes to Immigration to Singapore]
5. Australia
Australia is famous for its beautiful golden beaches, wildlife sanctuaries, and an ideal place to start a new life. The country has an easy process to apply for immigration as well as a PR visa. It also has a high standard for education as well as a standard of living. There are several
excellent job prospects in Australia for Indians
.
6. The United Arab Emirates
The United Arab Emirates welcomes immigrants from around the world to become its residents. The major attraction is that it's free of taxes and has a low rate of crime. The country is rich in oil and has a thriving economy, which provides many employment opportunities for residents and immigrants. Also, it is the cheapest country to migrate from India.
7. New Zealand
New Zealand counts as the most beautiful place in the world. And it is the
best place to migrate from India
. The country has a low rate of crime and high multi-cultural diversity, making it one of the best places for immigrants from India. The process for immigration is straightforward and attracts immigrants from India as well as other countries' citizens. Considering all the factors like career, the standard of living, and future opportunities, choose your destination. For any guidance with the visa application process, contact our
Best Immigration Consultants in India
.