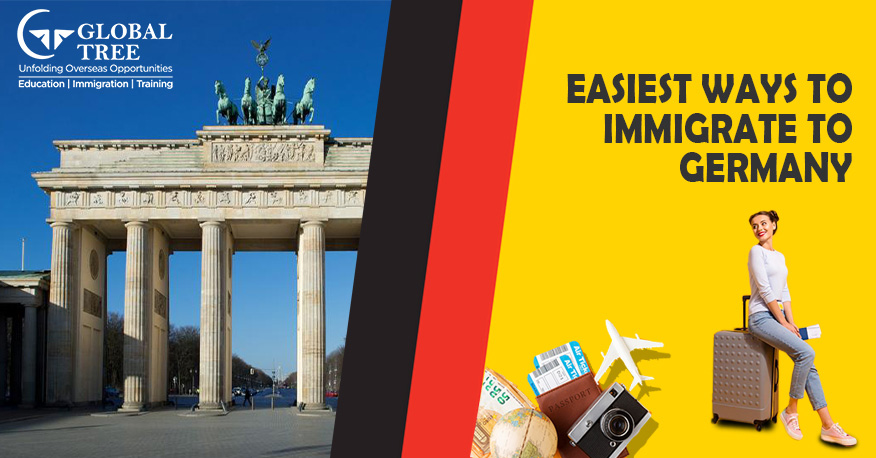 Germany Job Seeker Visa
Germany the little European nation that spread terror in the hearts of the world during the second world war, has ever since it has been doing a tremendous amount of work to get rid of the dubious distinction and has emerged as a favorite destination for both tourists and immigrants alike. In fact Germany job seeker visa is one of the most popular visa programs among Indian professionals
Lets Consider The Top 5 Reasons For Truly Loving Life In Germany
1. German People
The people of Germany have often been praised for their bluff good nature. Though not apparent in the first meeting once you get to know them they can be friends for life. Their sunny natures, their willingness to help strangers and their bluff good humor. This is what makes its people our number one reason for loving Germany
2. The Public Transport
If you have been tired of the dilated and often delayed services of public transport buses and trains in India, then you will be in for a pleasant surprise when you head to Germany. The efficiency of public transport, as well as the cleanliness with which it is maintained, is the stuff you will be talking about at dinner parties for days to come when you return home to India
[Read more: 7 Best Tips for Indian Immigrants to Germany]
3. The Quality Of Education
Some of the top ranked universities in the world are to be found in Germany, whether you are considering taking up a course at university level yourself or are planning to enroll your children at the elementary level, the quality of teaching as well as the infrastructure in classrooms is top-notch. What is more education is free even at the university level.
4. Its Castles
When you arrive in Germany on your Germany job seeker visa or for that matter any visa don't forget to check out the beautiful castles with their sprawling parklands. They are sure to make you feel as if you are in a fantasy world.
5. Its Food
German food may not be the most praised in the world or the most famous but once you sample sauerkraut or strudel with whipped cream you will not be able to resist falling in love with it. Also the German culture of keeping the beer flowing is sure to keep your spirits raised through dinner and beyond.
To know more about living in Germany and how to apply for a Germany job seeker visa get in touch with Global Tree, which is the best Immigration Consultants in India.