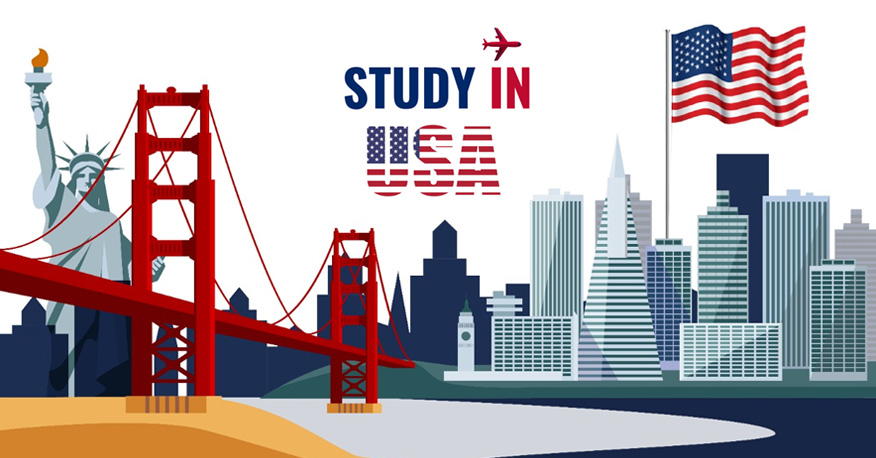 Study Abroad Universities 2023
A new year will soon be upon us and the students amongst us will have to decide on key questions that will likely impact the rest of their lives.
Questions like should you go abroad for your higher education and where to study abroad are likely to be on top of your mind if you are a prospective undergraduate or graduate student. We have made a list of the best colleges for you to study abroad in 2023.
Best Universities To Study Abroad
1. Charles Sturt University - Australia
Australia has become a popular destination for international students from all over the world, and especially from countries where English is the primary medium of instruction. It is renowned for its beautiful scenery, long stretches of beaches and modern cities with the luxury of every type of convenience.
It is therefore not surprising to see it emerge as a hub for students seeking to study abroad. The Charles Sturt University in Australia is one of the best places to pursue a post graduate degree in the world.
It offers a unique experience for students by bringing together top academic courses and hands on approach to teaching. Students can experience the conveniences of modern city lifestyle with a communal feel of rural life.
[Read More: Advantage Of Your Study Abroad Program]
The university is a great choice for students who wish to improve their employability factor in the modern job market.
2. Cape Breton University - Canada
Canadas double loaded benefit of low tuition fees and low cost of living combined with high quality of teaching make it a popular and affordable study destination for most students.
Students from all over the world flock to study in Canada amidst its breath-taking scenic beauty with beaches, mountains and parries to boast of. Moreover the country is famed for its welcoming nature and has one of the most immigrant friendly policies in the world right now.
Cape Breton University in Canada is an ideal choice for students looking to study in Canada. Its focus on academics along with practical application of theoretical skills makes it a perfect option for students who are planning to study in Canada.
3. American College Dublin - Ireland
Apart from its Hollywood worthy scenic locales and the pub hopping reputation of its friendly locals, Ireland is also fast earning a reputation for being one of the best options for students who plan to study abroad in Europe in a post Brexit Scenario.
It is the second largest country with an English speaking population after Britain and many international students will be turning their eyes towards it in the aftermath of Brexit coming into force.
The American College Dublin offers some of the best courses in business studies, and liberal arts making it an ideal choice for students from all over the world.
4. Singapore, James Cook University - Singapore
Singapore boasts of one of the best and most forward looking education systems in the world. Its excellent standard of teaching and state-of-the-art facilities make it a popular destination for students from around the globe.
Moreover its cosmopolitan culture and safe environs make it an ideal location for students from all over the globe.
Apart from the famous and highly ranked National University of Singapore and Nanyang Technological University, another college that is preferred by students planning to study in Singapore is, James Cook University that enables students to earn an Australian degree from closer home.
And what is more you would be earning it in a shorter time span than you would in Australia.
[Read More: Summer Study Abroad Program]
5. United States, Webster University
Universities in USA have always been well-reputed for their superior quality of their teaching and for providing the most industry ready and flexible learning systems for students.
Students who plan to study in USA can consider Webster University, set in a sprawling and bustling campus with a diverse student body.
Students who study in USA, at this university not only get to experience the high academic standards that are the hallmark of this place, but also be a part of a diverse and eclectic culture where students from more than 100 countries come together to study in one place.