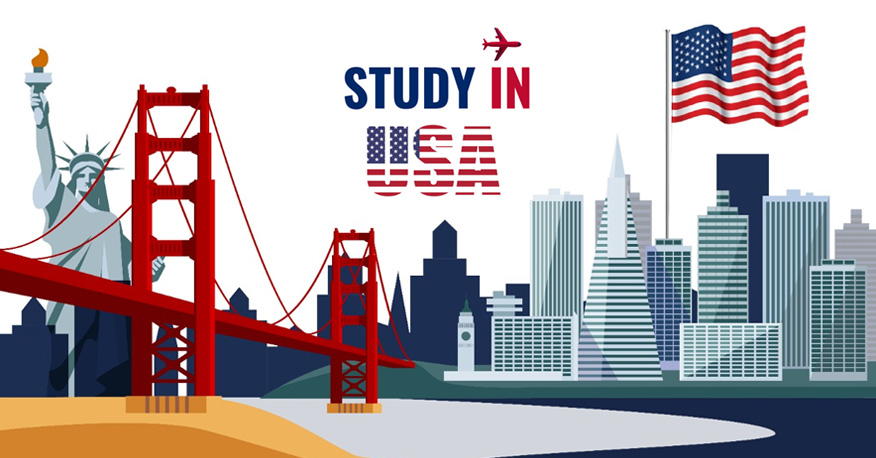 Trump Welcomes Students to Study In USA.
In what can be perceived as a shift to his hitherto stated policy of reducing immigration numbers and fortifying American jobs against foreign workers, Donald Trump the current President of the United States made a statement to the effect that he was actually in favor of right kind of immigration in which merit worthy skilled workers would choose to make USA their permanent home.
President Trump stated his displeasure at the fact that talented and meritorious international students were not choosing to stay on after completing their study in USA. These students complete their degree in some of the best educational institutions in the USA and then leave with the expertise they have gained.
President Donald Trump has expressed his wish that students from the Ivy League and other top institutions who have demonstrated a certain level of merit should be encouraged to stay on in America to help in the growth of its industries and economies.
President Trump made these statements while speaking at a press conference last week and lamented the fact that the country was losing out on some of its finest talent on account of what he dubbed a ridiculous immigration policy. He expressed his wish to smoothen out the tangles in the existing US immigration system and the process for applying to study in USA and reemphasized his commitment to support people who wish to come into the country legally.
He opined that America does need more skilled foreign workers, but he wanted a merit based immigration system to be implemented. He also stated that the current system works more in favor of asylum seekers and keeps the skilled workers in long waiting queues, a system that is detrimental to the US economy and also unfair to the skilled immigrants.
Universities in USA Welcome International Students For Study
Universities in USA too have realized the worth that international students are bringing in and are pulling out all stops for wooing foreign students to study in USA. With nearly every state cutting public funding for higher education in an attempt to cut costs, many public colleges as well as universities have come to depend on funds that are channeled through foreign students who often pay more than double or triple the tuition fee that is paid by resident students.
Apart from the higher funding, international students also bring in the all important diversity factor. They serve to enhance skill set of American students to gain employment in the era of globalization. According to university deans, traditional goals such as improving diversity can still exert an influence on university admission decisions.

The primary function of college education is to expose students to a wider range of people apart from who they knew in their home towns. International students help to bring in the much needed diversity into the mix and such many universities in USA have started separate international student desks which are dedicated to helping students who aim to study in USA and are also offering region specific scholarships.