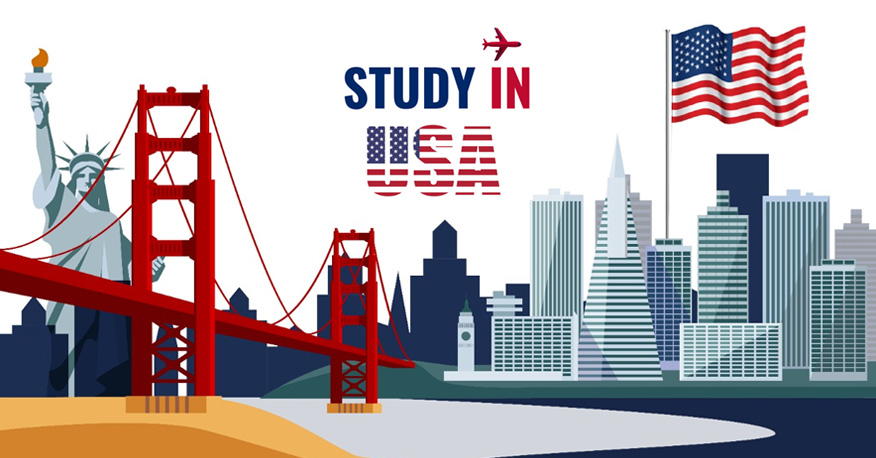 Welcome to Study in USA
That is precisely what the colleges in universities in USA are saying to international students who are frankly speaking, being more than a little scared by President Trump s border rhetoric. And its not just mere lip service, the universities are putting their money where their mouth is!
The #YouAreWelcomeHere National Scholarship Program
Fifty-seven universities and colleges across the United States have come together to start a #YouAreWelcomeHere national scholarship program, which pledges to create special scholarships for international students who wish to study in USA. The initiative was led by Temple university and nine other universities in May 2018 and was kicked off by a widespread and highly influential social media campaign which quickly went viral. Ever Since then, the #YouAreWelcomeHere scholarship program for students to study in USA has seen many more universities across the United States, with universities and colleges from Maine to Hawaii pledging their support for this scholarship program.
[Read More: Study in USA without IELTS and TOEFL - Universities List]
The scholarship program which begins in Fall 2019 will see all the participating universities and colleges, offering qualifying students two scholarships annually. The scholarships will provide two scholarships that are renewable. The scholarships will cover at least half of the tuition fees of the students who qualify for the scholarship program. The scholarships main goal is to support incoming
international students who are committed to study in the USA
and further the #YouAreWelcomeHere message through the means of intercultural exchange that bridges divisions across cultures at their future campuses. moreover, on top of the universities and colleges that are participating, the campaign has also earned significant support from many key international education organizations. The scholarship plays a vital role in supporting the effort to enhance the learning experience for international and refugee students, and fostering intercultural understanding in order to develop future global leaders according to the president of the IIE, Allan E. Goodman, who stated that it's the responsibility of educators to support refugee students who risk their lives to flee conflict zones and bridge across intercultural divides in a brave effort to continue their higher education.
Eligibility for #Youarewelcomehere Scholarship to Study in USA
In order to qualify for the national scholarship program, you should hold citizenship from a different country and must not be a green card holder. You can apply for admission to any of the 57 participating universities. After applying you can complete a
#YouAreWelcomeHere scholarship
application that can be submitted directly to the university.
[Read More: 10 Best Cities in USA for New Immigrants]
To know more about the scholarship and how to qualify get in touch with our
expert overseas education consultants
at Global Tree.