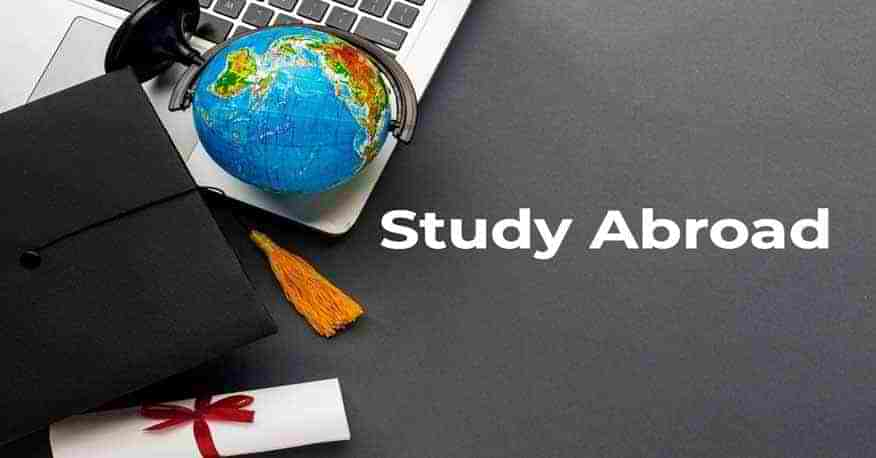 Statement Of Purpose
SOP Statement of Purpose is the deepest insight of students career, the purpose of Studying in Canada, life, achievements, and interests, which is being asked by a significant number of Canadian Universities and during the Student visa process. SOP plays a crucial role in the student visa process as most universities consider SOP as a fair chance for students to explain why they are interested to study at that particular university.
Why Is SOP Important?
SOP is a portrait of your life and goals. While applying to university or a student visa, SOP(Statement of Purpose) gives a clear picture of you and your interests, which can help in decision making. Plus, it will,
Highlights the career achievements
Help in selecting determined candidates
Help in allowing students to start the academic year as soon as possible
Structure Of SOP To Be Followed
Introduction
Academic Background
Professional Experience if any
Why interested in the Course/University?
Career Goals
Why choose the University?
Extra Cultural Activities or Interests
Closing
Make a note of this checklist and follow the structure to write the perfect SOP for your Canada Student Visa.
Introduction
Initiate with a short anecdote or an inspiring quote from a famous person. It should be related to your dream or course which made you choose the particular course or university. The introduction should be short and engaging.
Academic Background
A simple way to present your academic background is through a table, starting with the highest degree to the high school in order. Otherwise, write a short paragraph detailing on a simple note. Make sure to mention special achievements and reasons for the education gap separately.
Professional Experience If Any
Along with professional experience, you can also input the internships attended along with the courses or certifications done. Also, mention what you have learned there and your core interests which made you choose the course.
Why Interested In The Course?
Mentioning the reason of the interest is important while writing SOP for Study abroad process. Mention the course objectives and prospects it which made you decide to study that course. Talk about your core interest in the field and why did not you choose the other similar courses.
Career Goals
Career goals must include both short-term and long-term. The short-term goal means, a project you want to work on or a magazine you want to publish your thesis. A long-term goal includes a position you dream about or a job role you want to achieve. Also, mention the growth in that sector and prospects in that career path.
[Read More: Internships & Jobs During Study in Canada]
Why Choose The University?
This particular part has a separate credit while selecting your application. Talk about how eager you are to study at the university because of the unlimited opportunities over there. You can also mention that during the research for a university in Canada, you came across an article where the alumni have mentioned they were delighted to study in University and received a great deal of practical knowledge, which made you decide to study in University.
Extra Cultural Activities or Interests
This is the fun part. Talk about your interests other than the career and course. If you are interested in playing a guitar or painting or you took dance lessons, mention it. You can also talk about hobbies, philosophies you follow, books you read, etc.
Closing Paragraph
Express your gratitude to the Dean of Admissions to allow you to Study in Canada at University. Also, assure them that you will achieve your goals and become an asset in the alumni community.
Sample SOP For Canada Student Visa
STATEMENT OF PURPOSE:
To,
The Visa Officer,
Canadian Consulate General,
Hyderabad.
Sub: [Application for Canada Study Permit..reg]
Sir / Madam,
Greetings of the day! I, (Your Name), have received admission to study the two-year Post-Graduate certificate program in Computer Science at St. Lawrence College, Ontario, Canada, which is scheduled to start from January 15, 2022. I would like to present my details, objectives, my career ambitions through this Statement of Purpose.
Business administration is such a field upon which the entire buzz of the futures prospect is dependent on Business which is encompassing the world. It has been my passion ever since I caught an idea about how revolutionary it is.
Apart from being an impressively performing student since the beginning of my educational saga, I never failed in showcasing immense interest in the fundamentals which would fetch me a commanding grip over the subject.
My academics might appear disappointing on the whole, but as an enthusiastic student, I have always been more inclined towards the learning process. The zeal to earn mastery in Business is the reason to choose the Business Administration stream as my major in my bachelor's program.
Apart from performing as expected, one thing that needs some light to be thrown upon is my consistency. I performed very consistently throughout my education so far.
I cleared my 10th grade with a percentage of 85.6%. I then moved on to my 12th grade and passed out of it with an aggregate of 85.1%. Then as aforementioned, I proceeded forward to my bachelor's program in B-Pharmacy and successfully finished it in time with a percentage of 69.9%.
I have finished my Masters degree in Information Assurance with a GPA of 3.56 showing a slow and steady improvement in my performance through the years and my figures reveal that fact.
I am done with my Masters program. After pursuing my master's, I have worked as a software developer for a couple of years. In my years of experience, it made me clear that understanding the business concepts is a major criterion for the development of any organization and me.
I have decided to plan to shape my further studies and career in such a way that I turn out to be a thorough professional in the field which awes me the most.
For this, the obvious choice turns out to be Canada for its excellent amenities in education. The importance given to education in Canada is reflected in the standards its universities maintain. Prominently, University Canada West tops the list. Why University Canada West?
Firstly, University Canada West is a great place to study because of the cultural diversity it maintains with students all across the world. University can be treated as a revelation bringer in the area of scientific and technical research.
It went against the tide and created a special niche for itself in incorporating an extraordinary research wing, which collaborates with other universities as well as respective industries to provide its students with maximum exposure possible.
Be it Research or Education or Industry Exposure or whatever, University Canada West secured a place for itself on the top of the list of best universities.
All these facts about University Canada west benefit me the most. I can get benefited to the fullest extent. Matching to my curiosity and interest in the field of MBA, UCW's infrastructure gets synced perfectly and establishes a mutual symbiosis.
I am sure UCW would not be disappointed to have me on its campus and I undoubtedly will be one of the luckiest persons to get an admission from UCW.
This is because I believe despite my mediocre performance so far; I would go to any heights to prove that I am passionate about my interested field and would contribute in all possible forms to appease UCW in recruiting me.
(Your Name)