CHANGE IN NEW ZEALAND GOVERNMENT MIGHT MAKE FREE TERTIARY LEVEL EDUCATION POSSIBLE!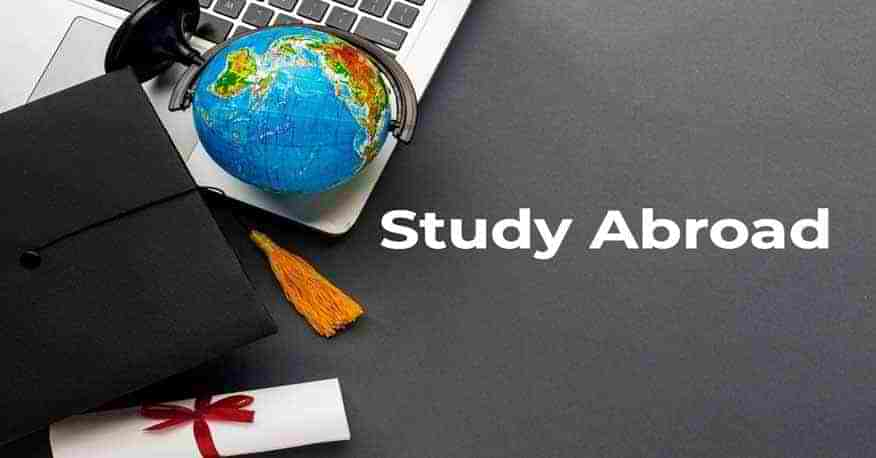 Quality Education With Excellent Education Prospects
New Zealand has got a reputation as a provider of Quality Education Providing Excellent Education Prospects and support services in a safe and secure environment for learning. It is fast becoming a preferred choice for foreign students who are seeking high-quality education away from their homes.
Education In New Zealand
Professional, Academic and vocational education is being provided by the universities, colleges, secondary schools and private Training Institutes In New Zealand. There are many private and public institutes for learning the English language across the country.
The Education System of New Zealand is based on the British system. Research has suggested that the students who pursue an education in New Zealand are ranked among the leading across the globe academically.
All the foreign student education providers in the country are needed to be signatories to the code of practice for the pastoral care of foreign students. Foreign students who migrate to New Zealand are taught in an English speaking environment, where they are needed to actively participate in classroom discussions and activities with a target of becoming fluent and comfortable with the utilization of daily English.
Many colleges and universities in this country have been experiencing a rise in a number of students that come from the Non-English speaking background. These students assist in bringing diversity to these institutions and also work on adding awareness regarding academic learning environment.
[Read More: Best Things To Should Know Before Studying Abroad In New Zealand]
Universities In New Zealand
The country has got around eight national universities with a wide range of subjects in arts, commerce, and science. Specialist subjects are also offered at every university. Many universities provide a foundation year program to Foreign Students which are designed for providing the necessary preparation prior starting the undergraduate study.
The lists of National Universities are as follows:
Auckland University,
Auckland University of Technology,
Massey University,
Waikato University,
Victoria University,
Canterbury University,
Lincoln University,
Otago University.
It is important to note that all the universities have got their own foreign students section which is dedicated to bringing foreign students who seek to study in New Zealand. Courses and programs that are offered at the Universities of New Zealand tend to be very highly ranked on an international level.
Most of them often appear in foreign university rankings. One of the biggest benefits of pursuing an education in New Zealand is its unique approach to education this nation has got. Students are motivated to think out of the box and search for their own resolutions; this is how many students develop and flawless exclusive strengths and ideas while pursuing the education in the country.
Many universities provide huge prospects to pursue an education at all levels, from undergraduate to Ph.D. with many quality post graduate programs at Ph.D. and master levels. The duration of these courses is four to five years. Many specific qualifications are also there like Honors and Graduate Diplomas.
Graduate Diplomas are for a period of one year and they are often utilized as transition courses for students who seek to study at Masters level for any subject they do not have an undergraduate degree in. Honors are one year program that could be taken after the bachelor degree. In few cases, Honors could be the initial year of Master qualification while in others its a route to Ph.D.
Benefit Of Studying In New Zealand
There are many benefits of studying in New Zealand like foreign exposure, quality education, and proficiency in English language, personality development, jobs prospects and much more. But the biggest upcoming benefit would be after general elections in this country which is to be held next month. As the opposition Labour Party of the country has promised to make free education at the university.
[Read More: Find Work In New Zealand With Work-Permit Visa!]
Its leader has promised to fast track this policy in phases of making fee free university and boosting the allowances which the students receive from the government. If elected, from the next coming year, students beginning their territory education would receive one year of free education and from 2021, they would receive two years of free education and from 2024, three years of free education. The overall cost of this package is around 6 billion dollars.
Auckland University Vice Chancellor has also pointed out that the government is required to raise funds for universities to enhance the quality of local tertiary education. He also told that if the nation wants better Quality Universities then it requires investing in the universities.
If you are looking to Study in New Zealand, it is recommended that you go with one who got years of experience in the foreign education process. Global Tree is among the Best Education Consultants in India with the team of expert counselors available for helping you Pursue an Education in New Zealand.