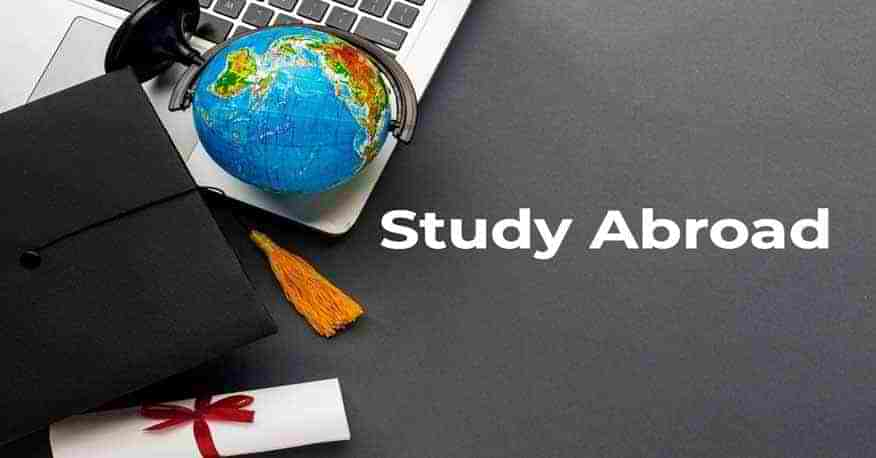 What are Some of the Benefits of Studying in Nova Scotia?
Nova Scotia has an extensive and proud history in terms of research and higher education. Despite the fact that this province is densely populated, this province is home to not less than 11 public universities and over 90 private colleges which are the highest. In addition to many undergraduate degrees, the institutions in Nova Scotia also provide graduate degrees in fields of education and research like engineering, medicine, business, fine arts, dentistry, and much more.
Many questions arise in the mind of international students who are looking to Study in Canada, the questions would be "Is it better to study in Nova Scotia?" And "what are the benefits of studying in Nova Scotia?" etc.
Nova Scotia has got a population of around +9,43,000 people and among those, the population of foreign students who are pursuing an education in Canada province is around +9,479 students and the main education destination in this province are Antigonish, Wolfville, and Halifax.
You won't feel like an Alien
Students in large numbers who are looking to study abroad, migrate to Canada. They bring unique energy and vibe to life in Nova Scotia. They get to meet many foreign students and students of their own origin and won't find themselves alone.
Universities in Nova Scotia
This province has got few leading universities in Canada, mainly when it comes to the universities providing undergraduate programs. As per last year's university rankings, three of the leading seven Canadian universities providing undergraduate programs are situated in Nova Scotia. The universities and colleges in this province are featured because of their size, proximity, and tradition of enrolling foreign students. There are universities like Dalhousie University, Saint Mary's University, St.Francis Xavier University and Acadia University, and many others.
[Read More: How to Immigrate to Canada Successfully?]
Immigration and Visas
Many foreign students would require a permit to study as a graduate in Canada and others might require applying for temporary residence in Canada. Students who pursue postgraduate courses would not need to obtain a Canadian student visa but a study permit.
Life in Nova Scotia
One would not be farther away from the ocean, so one could sail, swim, and engage in water sports, the prospect would always be there. The cultural heritage of this province is different from other provinces of the country, with its flourishing film industry and many theatres and art galleries situated around the capital city, there are plenty of things. Selecting to Study Postgraduate Course in Canada would provide you with many prospects.
Working in Nova Scotia
Tourism is the biggest sector of this province. There are immense prospects for working in sectors like the military, film industry, and aerospace. This province is the best place to begin your own business as this province offers many incentives for small business development.
Accommodation in Nova Scotia
Those who are studying in Nova Scotia has got many options to choose where to stay in this province. If you want to stay in a flat on campus you are near to lecture halls. You would reside with other students in a shared flat. If you want to stay outside campus then there are other options as well.
[Read More: Canada's Top Ranking Universities]
Many Routes to Canada PR
Like any other province in this country, when a foreign student Migrates to Nova Scotia, this province not only allows them to stay but also makes them well-positioned to apply for PR through the Canadian immigration program. Nova Scotia Nominee Program is ideal for students.
Immigrate to Nova Scotia post-study
Nova Scotia Experience: Express Entry is among various streams of NSNP, that provide a route to PR for skilled applicants who had done the job with the employer in this province for a year. This points-based immigration system allows points for applicants who had concluded a minimum of a two-year period of time in pursuing an education at an institution in this province. Points are also given if the spouse of the applicant has finished their education in this province. The Nova Scotia Experience: Express Entry program is aligned with the Federal Express Entry program permitting accelerated processing times.
NSNP: Foreign Graduate Entrepreneur Stream
This stream offers an immigration prospect for foreign students who had graduated from the University of this Province and who had started their own businesses. This stream is presently the only one of its kind in the nation.
Atlantic Foreign Graduate Program
This program permits foreign graduates of entitled universities or colleges in Atlantic Canada to submit an application for PR without any job experience.
Express Entry Program
Applicants who have completed their studies at any college in this province could look forward to Immigrating to Canada through this program. They are allotted points for their education. Foreign students might also gain work experience.
New Program to support group of graduating foreign students
The province has started the Stay Nova Scotia (SNS) program which is a foreign student retention program that started last year in the month of September and has now been extended further. This popular program would continue to work with graduating students from many backgrounds to assist them to settle down in this province.
[Read More: Canada Express Entry - Q&A with Our Customer from Nova Scotia]
Stay Nova Scotia (SNS) program
This program was started to evaluate the economic conditions of this province, and its main aim is to retain the foreign students in the province after completing their education. At Global Tree, our education counselors will guide you in selecting the right university and college as per your profile. Know more about our fast and easy Process for Education in Canada. Call us or please log into our website Global Tree.