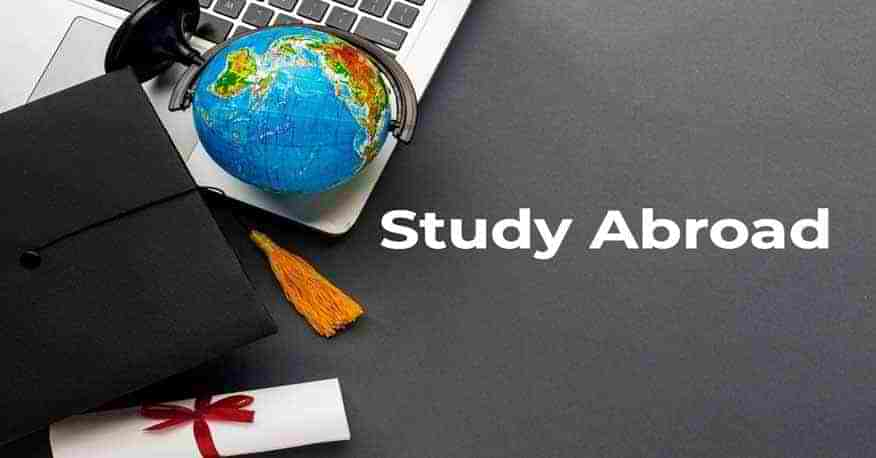 Canada or Australia Which is Better for Students
Students who seek to study abroad often get confused when it comes to selecting their dream destination, for example, either to study in Australia or study in Canada. But when it comes to pursuing a masters degree, both nations have got world-class recognition in terms of quality education. Both countries have got renowned universities and colleges that are attracting thousands of students from across the globe.
To clear the confusion of students whether to Study in Australia or Canada, we will find the best points about both the countries in terms of the list of best universities, benefits of studying in those countries, education programs, tuition fees, scholarships, work opportunities, and much more. So first, we shall discuss the advantages of a Masters degree in Canada.
Why Study in Canada?
Pursuing higher education in this North American country is a big advantage for students. Canadian universities offer quality and affordable education. The graduate programs these universities offer are globally recognized and are equivalent to those from the US and other countries.
Canadian universities offer diploma, graduate, post-graduate, and Ph.D. courses. Each year around 180,000 foreign students migrate to Canada for higher education. Students choose to pursue their masters degree for many reasons like quality education, lower tuition fees, a safe and secure place to study, better healthcare facilities, an excellent campus environment, and advanced research facilities.
[Read More: Check your Eligibility to Study in Canada]
Affordable cost of education
Canadian universities have lower tuition fees for international students as compared to other countries of the world. The average cost of studying in Canada is just CA$7000 / CA$ 8,000.
Job Opportunities
Students pursuing a full-time diploma or degree course can work on the university campus without any work visa or worries.
Scholarships
Canadian universities offer scholarships to students with skillsets and toppers in their competitive exams.
Lower cost of living
The cost of living is lower in Canada when compared to other countries in the world. The monthly average student expenses in Canada excluding the student fees are somewhere between CA$8,000 to CA$10,000.
University Recognition
Canadian universities are globally recognized and offer various educational programs, especially for foreign students. Around 70,000 students from more than 130 countries are given admissions to Canadian universities every year.
Study Programs for students
Top Universities in Canada provide many programs, keeping in mind every students requirement. Some colleges and universities provide certificates, diploma certificates, and graduate programs. They offer 3-4 years of undergraduate, masters degrees, and Ph.D., etc. Many universities offer combined degree programs.
Work while studying in Canada
There are many programs related to work permits for foreign students. Working in Canada could generate income while you pursue education in the country. It gives you work experience which helps, you to get a post-study work visa in Canada. Students can work both on-campus and off-campus.
Post-study job permit
Students who pursue Education in Canada are granted a post-graduation work visa that allows doing a job after completing education for a maximum period of 3 years.
Safe and Secure place to live
When it comes to the safety and security of students, Canadian university campuses are multicultural, where students from many cultures and nationalities live together. The university campuses also showcase diversity leading to an influx of more overseas students.
Why Study In Australia?
Australia is the sixth biggest nation in the world, which has got seven universities in the list of the worlds leading universities. The country provides stable job prospects and the economy is a highly developed market economy.
The nation has become a dream destination for a large number of foreign students in recent years. The count of foreign students landing in this nation is increasing at a rapid speed with over 300,000 students in the year 2015.
Australian cities are student-friendly
Six cities of Australia have been listed as the leading student-friendly cities. The best student cities in Australia achieve particularly strong scores in the indicators for Student Mix, Desirability, and Employer Activity. Melbourne has got universities like Melbourne University and the University of Monash.
Australian Cultural Diversity
The nation is home to thousands of students from across the globe. The count of foreign students pursuing education in Australia is rising rapidly every year.
World-Class Education System
Universities in Australia invest in research and development like technology, science, and medicine. The government of Australia always looks to encourage and undertake research in key areas.
Better Job Prospects
Foreign students have the opportunity to work in Australia after completing their education. For example, the country offers a Temporary Graduate Visa (Subclass 485) which facilitates working after studies. Foreign students are granted one and a half years of work visa to work after completing education in key sectors that are in demand.
It also provides a post-study work visa for 2-4 years, for students who have completed Bachelors, Masters, and Ph.D. Students are allowed to work for 40 hours per two weeks while pursuing their education.
Standard of Living
The Australian cost of living is less. The cost of education is also less which ranges around A$14,000 to A$35,000 per year for a bachelor's degree. Pursuing a Master's degree would cost around A$15,000 to A$36,000.
[Read More: Application Process For The Australian Education]
Australian Universities Scholarships
Many scholarships are available to foreign students. The universities in Australia offer scholarships in almost every education field.
Given the vast opportunities these two countries have to offer, its no secret that Australia and Canada would be the leading countries for the study-abroad aspirants.
In short, Canada and Australia are both great destinations to study higher education abroad and rank regularly among the top countries for quality higher education and overall student experience.
You have to decide what factors are most important to you and choose the country that wins along those lines.
At Global Tree, our education experts will help you in migrating to these countries. To know more about the visa and immigration process call us or Please log into our Global Tree Website.