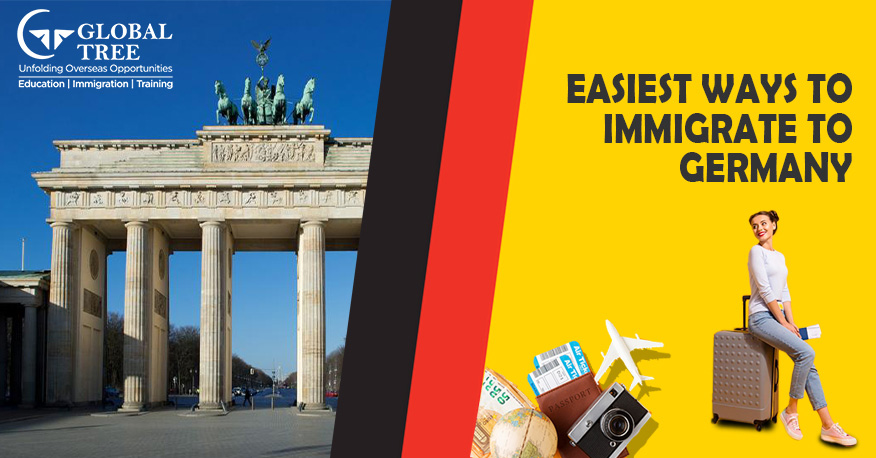 Family Reunification visa- Helps get your Family to Re-unite You in Germany
Many immigrants, who have settled in Germany, are concerned about the possibility of bringing in their spouses and dependent children into the country. The federal government of Germany has certain provisions and procedures for immigrant to accommodate their spouse and dependent children in Germany and integrate into the society with ease.
Provisions and Procedures for Uniting with the Spouse of an Immigrant
The federal government has put forward the following provisions for spouses to immigrate to Germany.
1. German Immigrant should arrange for a spouse's visa before arrival. The spouse will then need to apply for a residence permit for family reunification.
2. If the immigrant has other family members whom he wishes to invite to Germany to join him, he should apply for a family reunification permit.
Requirements for family reunification in Germany The immigrant, living in Germany, should however have the following.
1. German Residence Permit
2. Enough space in their house to accommodate their relative(s). This will be verified and judged by the embassy/consulate which processes the application for family reunification
3. Enough funds to sponsor the travel and living expenses of their relative(s), which will also be verified by the embassy/consulate processing the application
[Read More: All About Germany Immigration]
Visa Requirements for Spouse of German Resident
German Resident seeking the spouse to join him/her, and want to apply for a German marriage visa,
1. Both the partners should be above 18 years old.
2. The spouse should also demonstrate basic German language skills, which is defined as being able to interpret and use common German expressions and simple sentences which would be required for daily communication such as introducing oneself, asking for and understanding directions to a place, and answering simple questions pertaining to oneself, being able to communicate one's name and place of residence and being able to write one's name and address on a form. In order to prove his or her language proficiency, the spouse may be required to show proof of having passed a German language test such as the Grundsten Deutsch 1' Start Deutsch 1' or TestDaF'
[Read More: Top 5 Things To Love About Germany]
The following exceptions can be made in the case of the language requirement for spouses.
1. If the German immigrant is in possession of an EU Blue Card
2. If the applicant is currently residing in Germany as a researcher or highly qualified person in his/her field of work.
3. He/ she is self-employed
4. If the spouse of an immigrant is highly qualified and is able to integrate into German society. In some cases, Ex: Post-graduates are exempt from the language requirements.
Know the Best Tips to Immigrate to Germany
5. Citizens of certain countries are exempted from language requirements; however India is not on the list.
6. If the spouse is unable to learn German on account of a psychological or physiological problem, then the applicant has to give an undertaking in writing to the consulate/embassy
Other factors to consider for a family reunification visa
1. If the immigrant has acquired their residence permit as a student/employee/self-employed while being married to the applicant, then the applicant can get a residence permit which allows them to stay pursuant in fulfilling other requirements as laid down by the
Spouse Visa to Stay in Germany for at least a year
.
2. If the immigrant got married after obtaining the residence permit, then the spouse has to wait for a period of two years after the primary immigrant has obtained the permit before he/she can apply.
Visa Requirements in Germany for Dependent Children
Children of immigrants below 16 years of age can join their parents in Germany unconditionally. However, if the child is between the ages 16 and 18 years, then they can join their parents if they fulfill the following conditions 1. The child should be single and not married/widowed or divorced.
2. The child should be able to converse in German or should be able to integrate into the German community with ease. This will be assessed and judged by the embassy/consulate where the visa for the dependent child is being processed
Processing time for family re-unification visa
If the immigrant has relatives, planning to stay with him/her for a short period then the visa processing time can be as short as 2 days to 2 weeks. If the visa is for a period exceeding three months, then the processing time for the visa can take several months. To know more about Immigration to Germany with your family,
get in touch with Global Tree Certified Immigrant Consultants, with well experienced counselors
to know about the updated information. We have 5 branches in Hyderabad with 14 other branches across India which enables you to choose a center close to you. Book your appointment now!