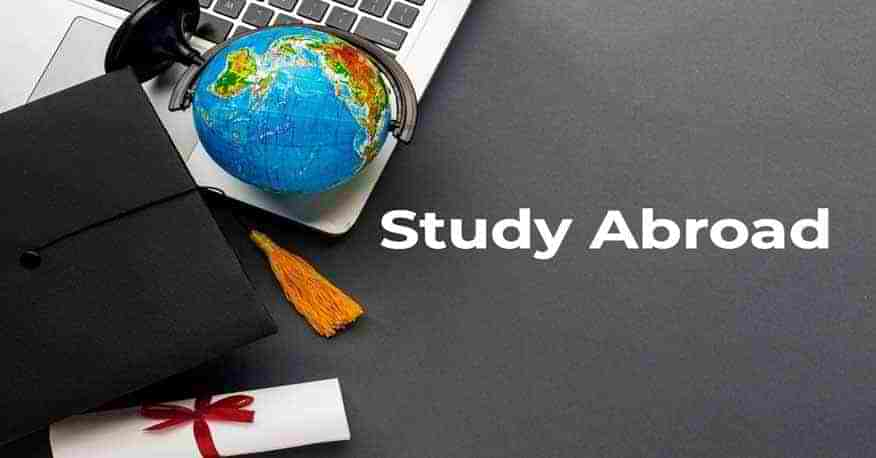 Overseas Education In Ireland For Great Career Prospects!
Students, who aspire to study abroad, normally look for familiar options such as Canada, US and UK while considering an ideal destination for their higher education. The main reason for this is that students like to go to places that are tried and tested and prefer going to these countries which already have a strong Indian presence among their student body.
However, in the recent years many Indian students have began to look beyond these countries while choosing their study abroad programs. Many of them are even opting for locations such as France, Germany, Sweden and others.
One of the destinations that are gaining popularity is Ireland, a small country that is tied both by geography and history to the United Kingdom. We take a look at the higher education scene in this beautiful country.
Growing Popularity Of Ireland As Abroad Education Destination
The number of international students who come to study abroad in Ireland is growing steadily year after year. According to Richard Burton, the Minister for education in Ireland, the country has launched measures that proactively encourage students to choose Ireland as their destination for study abroad.
The Minister opined that the last five years have seen a marked increase in the number of international students and that many more students will be enrolled by the year 2020. Students who come to study abroad in this beautiful country are fascinated with its rich culture, history and the beauty of its green landscapes.
Many undergraduate students recommend this to their friends and as a result more students come in to choose this country as their destination for study abroad. One of the things that attract students to Ireland is the low cost of tuition in comparison with the other countries which are offering the same quality of education and research facilities as Ireland.
[Read More: Why You Should Study Abroad In Ireland?]
The Best Universities In Ireland For Foreign Education
Students who opt to study abroad in Ireland can choose from a number of universities which offer quality education. The universities include some of the best institutes of higher education in the world and are extremely popular with international students.
Universities such as National College of Ireland, Dublin International College and Cork Institute of Technology are famous for quality of education offered. Dublin, the capital city of Ireland, is a designated student city with many options for students such as sports, music and an excellent nightlife scene.
Trinity College is one of the oldest Universities in the world and has a beautiful campus which has often been used as a filming location for several Hollywood movies and period dramas. The college has several distinguished alumni from different areas of study as it is sought after as a study abroad destination by many international students. The Dublin International Foundation College and National College of Ireland are both popular universities which are also located in Dublin.
These colleges offer programs in many subjects including Business management which is their forte. Colleges outside Dublin include Mary Immaculate College, IT Carlow and Cork Institute of Technology. These offer many varied programs as well as state of the art facilities to students who study at their campuses.
Option To Work While You Study Overseas
Students who study abroad in Ireland can opt for working while they study at the University. International students, who register with Education in Ireland, a quasi-governmental initiative, can get assistance as well as advice for their financial concerns. These students can work for 20 hours a week during working days and 40 hours a week during holidays.
[Read More: Top Universities to Study in Ireland]
Students can find work in pubs, grocery stores and other shops, many of which also give the option for flexible working hours to students which allow them to balance their student life with working hours.
To know more about studying abroad in Ireland, and other study abroad destinations, different programs, in various countries, get in touch with Global Tree Overseas Education & Immigration Consultant, the most trusted overseas education consultant in India.