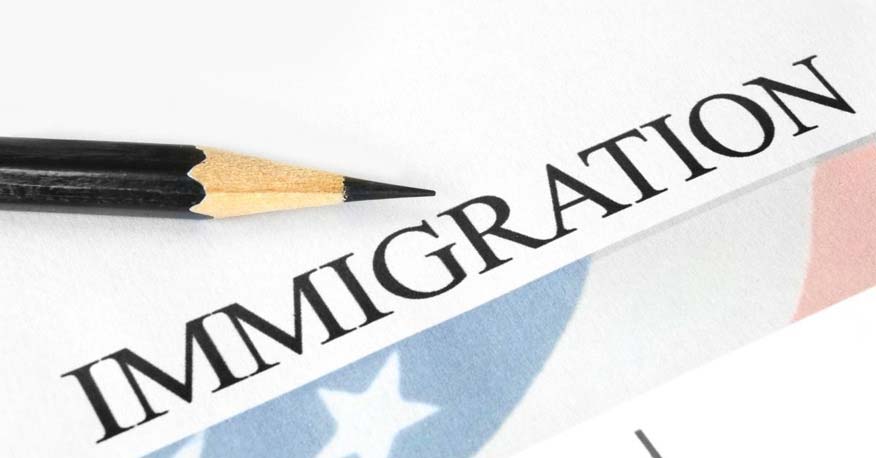 Indian Immigrants To USA Sigh With Relief On Hearing The Exciting News, Its Time To Celebrate!
In a top political story from USA, NRI day brings good news for H1-B Visa holders, in what is said to be a great relief, removing a breath holding burden, off the H1-B Visa holders, with a news pop up on Monday, that Trumps government did not plan to clamp down or pass any law against the H1- B Visa work force who are waiting for their extensions and in a queue for Green Card.
Previously those seeking for Immigration to USA usually enter the country with H1-B work permit visa and then apply for extensions of the same visa beyond 6 years, while applying for Green Card.
Those who enter the country on Study Visa USA also seek the H1-B route after the successful completion of their education. The once student, acquires Green Card and becomes American Citizen thru this channel, which gives a way to enjoy the benefits of US citizens. And thus the Immigration to USA was made easy and possible.
[Read More: Know The New Changes To H1B Visa]
Buy American, Hire American Troubled Immigrants To USA In A Regulatory Change
After President Trumps election, what took the front line of politics as Buy American, Hire American policy which was announced in the election campaign too, provoked heart aches to Indian Techies that H1-B visa extensions are no longer possible cutting down the Green Card issuance to 50%.
This would result in sudden deportations of many Indians especially Techies who occupy 2nd place as Immigrants to USA after Mexicans. The Citizenship and Immigration Services, under Department of Homeland Security, said on Monday that the reviews are going on to know what will be the effect of the workforce that will be send back to their home countries.
There were a long row of discussions and debates regarding the consequences of the Visa extensions being rejected for Immigrants to USA. Indians may not lose anything because India too is now a developing nation and the professionals and highly skilled workers in a plight of migration, if returned back can offer their hand for the different projects happening in India. As much as Indians contributed to American economy they can do for their home country on their return.
Restrictions Waived Off For Immigrants To USA (H1-B Visa)
USA which is facing the shortage of skilled workers and professionals in their country, further go down the valley of economic development. Indians on a large scale contribute to US economy because, those who are qualified, highly skilled professionals enter US and be placed in jobs and go through the Immigration process to USA.
Trump government analyzed the issues associated with restrictions of the extensions to H1-B visas. It creates a huge gap of staff shortage in all sectors, which cannot be filled-in through other means. Thus government of USA (USCIS) declared that the restrictions regarding the H1-B visa holders have been dropped and they can apply for extensions and continue to apply for Green Card to become Permanent Residents of USA.
[Read More: 5 Fastest Ways To Get Green Card In USA]
Jonathan Withington, Chief of Media relations for USCIS said on Monday that USCIS is not considering a regulatory change that would force H1-B Visa holders to leave US by changing their interpretation of section 104 of AC-21, which provides for H1-B extensions beyond the 6 year limit according to PTIUSCIS in a statement said, though firing of H1-B workers did not happen now, there are other issues to be addressed such as, review of employment focused visas, H4 visa, DACA, EAD for H4, among others.