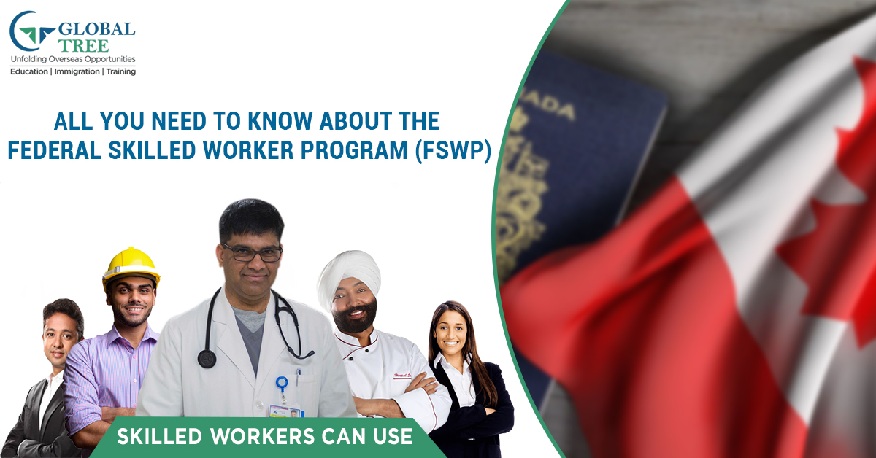 Step 1: Check your eligibility
It is important to know, the eligibility criteria for application for Canada PR through the FSWP. Following are the minimum eligibility conditions to be met Work Experience
Applicants will need to have at least 12-months of full-time or part-time skilled work experience in a relevant occupation. The experience should be on a continuous basis and without any breaks in between. Moreover, the work experience should be in a field that is relevant to the skilled occupation category that the applicant is applying under. The National Occupation Classification (NOC), classifies the occupations under the following categories
Skill Type 0 (zero):
This skill type includes all kinds of managerial jobs such as restaurant managers, retail and wholesale trade managers, managers in F&B and hospitality, etc
Skill Level A:
This skill type includes all professional such as Information Technology (IT) occupations, engineering legal, accounting, and other occupations that need a professional degree or college diploma
Skill Level B:
This skill level pertains to all kinds of technical and trainee jobs such as tradesman, chefs, plumbers, etc. people applying under this category will typically have worked as an apprentice and may have a diploma in their occupation of choice
Language Proficiency
Applicants will need to take an approved language test demonstrating that they are proficient in speaking, listening, reading, writing English, and/or French. The minimum score required is 7 or above. However, the applicants' score for CRS will improve based on the score for the language test.
Education level
The minimum level of education required for the applicant is a high school diploma. If the applicant has completed his education outside of Canada, then he will need to complete an Educational Credentials Assessment (ECA) for his academic credentials.
Proof of funds
Applicants who intend to apply for Canada PR, without an existing job offer will need to declare that they have sufficient funds for settling in Canada when they first submit their application to the Express Entry pool. Once they receive an ITA, they will need to provide proof for the same. The funds will need to be in a liquid form and easily transferable, when required.
Step 2: Gather the required documents
In order to create your Express Entry profile, you'll need the following documents:
A passport that is valid and not expired to prove your identity
Proof of valid test scores for English and/or French language tests to showcase your language proficiency
Documents to prove your relationships such as marriage certificate, birth certificate, if applying with spouse and dependent children
Documents such as tax returns, payslips, account details for proof of funds
Step 3: Submit an application for Express Entry
This is the most important and crucial step for Express Entry.
It may be helpful to take the guidance of an experienced immigration advisor at this stage, as any error can cause delays in the process or hamper it all together.
You will need to submit your profile on the IRCC website if planning to do it by yourself.
Step 4: Get the invitation to apply from IRCC
Once you have completed your application, and if your application has scored the minimum CRS points in an Express Entry draw, that is held from time to time, you will receive an ITA or Invitation to Apply from the IRCC. Once your receive the ITA, you will have up to 60 days to submit a completes application. If your CRS score is below the cut-off required to receive an invitation to apply, consult our guide on how to improve your CRS score.
Step 5: Complete medical and police clearance certificate
You will need to get yourself checked by a Doctor, listed on the panel of doctors by the IRCC, and obtain a police clearance certificate, in order to show that you do not have any medical or criminal grounds for inadmissibility into Canada.
Step 6: Review and confirmation of Canada PR visa
This step will be completed by a Canadian immigration officer, who will review your application in detail and inform you if any other documents or clarifications are required from your side. Once this step is completed successfully you will receive confirmation of your Canada PR visa.
Step 7: Receive Canada PR visa card
Once you receive your Confirmation of PR status or COPR, you can travel to Canada and have it stamped at the port of entry. Once you get it stamped, you will have PR status and can apply for a Canada PR Visa card, which can be used as proof of your status in Canada.