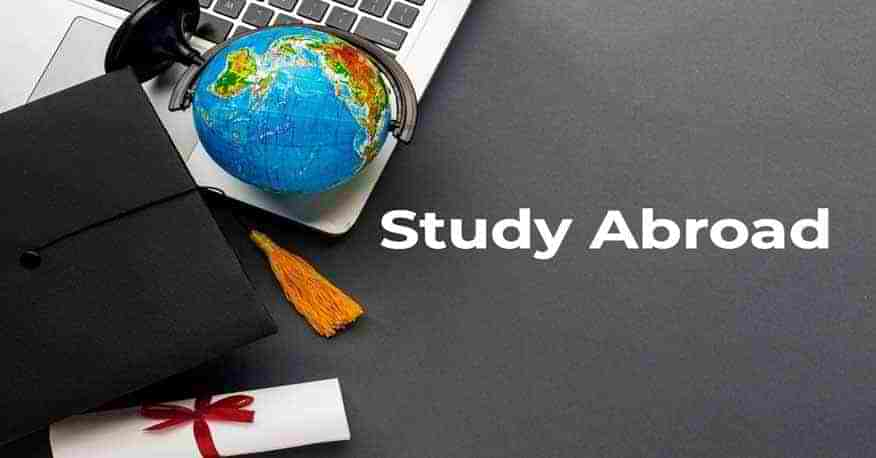 How to Choose the Best College to Study in Canada
Studying in Canada is a dream ticket for most study-abroad aspirants. With the world's best colleges, best infrastructure, and high standard of education, Canada stand top as the #1 destination for abroad education. Plus, graduates from Canadian universities have a great demand when compared to the rest. These all reasons make most international students choose Canada. Now the biggest question is, How to choose the best college to study in Canada? Before going to the actual point, here we are presenting the list of best colleges in Canada for International students.
McGill University.
The University of British Columbia.
The University of Alberta.
The University of Windsor.
Concordia University Montreal.
York University.
Simon Fraser University.
Dalhousie University.
By collaborating with all the experts in abroad education, we are presenting a guide or a step-by-step process to choose the best college in Canada for higher education.
Step To Follow For Choosing Best College
1. Know your Goal:
As you have already decided to go to Canada for higher education, it is time to focus on how to do it. Before starting the planning, analyze the purpose of Canadian education. Most of the international students who immigrate to Canada have a purpose of higher education or improving skills for employment or extending their stay in Canada. Depending on the long-term goal, choose the course to pursue in Canada. Considering, the most common type of immigrant, students, here are some of the best courses offered by Canadian Universities to make your work easy.
IT
Computer Programming & Analysis
Mechanical Engineering
Logistics & Supply Chain Management
Information Technology
Sports
Business Management
Advanced Manufacturing Management
International Business Management.
Here are some of the Top MS courses to Study in Canada for your reference.
2. Check the course offering Colleges/ University
Once the course is decided, check the colleges/ universities that are offering that particular course. Along with that, check the curriculum to verify whether your needs are being fulfilled or not. This kind of segregation can help to finalize the college easily. Another important point to take into consideration is the course duration. Make sure not to pick short-term duration courses as the course duration affects the work permit duration.
3. Check the Canadian authorization for College/University
This is the important step and the point most of the students miss. Particularly international students need to be careful with this point as they should apply to universities online. Check whether the university or the college you picked, was recognized by the Canadian government or not. Never skip this step to avoid falling for the frauds.
[Read More: Benefits of applying through Student Direct stream for Canada]
4. Verify work-permit options from the college/university
Usually, Canadian universities or colleges help with post-graduation work permit visas. Check whether the college how they are helping students for their post-graduation career. Ultimately a better career is everyone's choice. So make sure to get things clear with this point.
5. Talk to other International students
Researching universities and reading evaluations is essential, yet speaking with someone who already studying in Canada or at Canadian universities will provide you with more insight than these internet pieces. They can let you know what should be expected in real than imagine some stuff. So always have a word with seniors. If you don't know anyone over there go to the next point now.
6. Take the help of an Education Advisor
There is no wrong with taking the help of an abroad education advisor. They can guide you with all the career options, universities best suited for your requirements, and the dates for intakes. With the busy schedules in everyone's lives, it is tough to keep up with dates, updates, and announcements. So, hiring Canadian education consultants can make all the work easier. From university selection to applying to that university, everything can be guided by them. One common mistake by most immigrants is choosing part-time studies. Canada Study permit can be granted for the students with a full-time course at any recognized university. Please remember this point before choosing any course.
Common Mistakes to avoid while Choosing a College in Canada:
Once the university/college is selected, start with the application process. Always apply to a couple of universities instead of just one. So that, you can have a backup option even if one university rejects the application. Once received the university's invitation to apply letter, you can go ahead with applying for Canada Student Visa.
Common Mistakes to avoid while choosing a college in Canada:
Errors in applications like a wrong degree or wrong academic details to the college
Miscalculation of the budget to study in Canada
Not checking the post-study work permit options for the college
Applying to only one university/college
Not considering other expenses along with the tuition fees.
[Read More: Best SOP sample format to get Canada Student Visa ]
Follow this step-by-step procedure to land at your favorite college in Canada. Or you can take a bit of advice from study abroad counselors for a better view of the process.