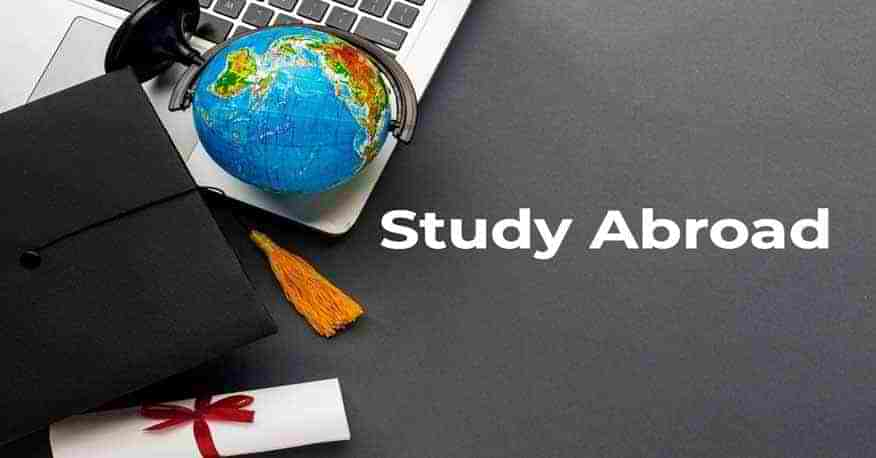 Student Visa Process for Canada
Are you dreaming to study in Canada but don't know how to proceed? Here is the complete information for Students who want to pursue their careers in Canada. Canada is the first thought for millions of students who plan for abroad education. The main reason for this is Canada's quality of education and top-ranking Canadian Universities. Even after the education, Canada is a hub for opportunities and a great place to settle down with a diverse culture. So, let us see the path to study in Canada with Student Visa or a Canada Study Permit.
Am I Eligible to Apply for a Study Permit in Canada?
The eligibility requirements to study in Canada are, You need to be enrolled in any Designated Canadian University and receive a letter of acceptance from that institute.
You should have valid proof that you are financially stable to manage your tuition fee, living, and transportation expenses. If you are immigrating with family, you should also be able to prove your ability to take care of their expenses too.
You should not have any record of criminal activity from your home country
You must be able to convince the officer that you will leave Canada after your studies, You must be healthy or undergo medical tests if required.
What are the Documents Required to Apply for Canada Student Visa?
Here is the checklist for documents you require to arrange prior to applying for Canada Student Visa or Study Permit.
Acceptance letter for Institute
Proof of Identity issued by home country
Proof of financial stability
Letter of explanation for why you want to study in Canada
Certificate
acceptation du Quebec if you are willing to study in Quebec
If minors, Custodian declaration
[Read More: Top MS Courses to Study in Canada]
How to apply for Canada Student Visa?
Apply to a Canadian University for the program you desired to do. Once you receive the letter of acceptance from the university, you can start applying for a Canada study permit.
Before proceeding to apply for a student visa for Canada, get ready with a camera or scanner to scan all your documents to attach to your application and also a valid credit or debit card for the payment.
Apply for the Canada Student Visa or Study permit online through the CIC website (Citizenship and Immigration Canada) before coming to Canada
Attach the documents like an acceptance letter, passport, proof of sufficient funds, police certificate proving no criminal record, and medical report proving good health.
Along with that, you may also require passport-size photographs attested by you on the back.
A letter of intent and proof that completed the payment for the Canada Student Visa fee. The Canada Student Visa fees or Study permit for Canada fees in Indian rupees is around 8,000 INR
Double-check all the fields and documents you attached & Submit your application. If facing internet issues you can send the application through mail as well.
What are the Language Requirements to Study in Canada?
It is mandatory to qualify for at least one language proficiency test to study in Canada unless you are from an English-speaking country. Generally, the Canadian Universities accept the below test as language proficiency tests before providing admission
[Read More: Know How to Stay Back in Canada Post Studies]
Is Canada Student Visa enough to enter Canada?
No. Canada Student Visa is not a general visa, which allows you to enter Canada. It is just a study permit that allows you to study and work in Canada. Anyone who is applying for a Canadian study permit should apply for a Canada visitor visa or an eTA (Electronic Travel Authorization), to enter Canada.
Is biometrics required for Canada Student Visa?
Yes. You need to complete your biometrics procedure in order to process your Visa application. If you are a US national, you can be exempted from this. Also, if you gave your biometrics in the past 10 years, then there is no need to give your fingerprint and photocopy again as part of biometrics.
What is the Canada Student Visa Processing time?
In general, it will take up to 90 days for processing a Canadian student visa or study permit. Sometimes it may take longer as well depending upon the situation in the country. If you belong to an Asian country, you can avail of the Canada Student Direct Stream for a study permit which will take about 20 calendar days and the fees for Student Direct Stream is around 9,000 INR.
Hope this information help in applying for Canada Student Visa. For any more guidance, you can always opt for Canada Education Consultants in India.