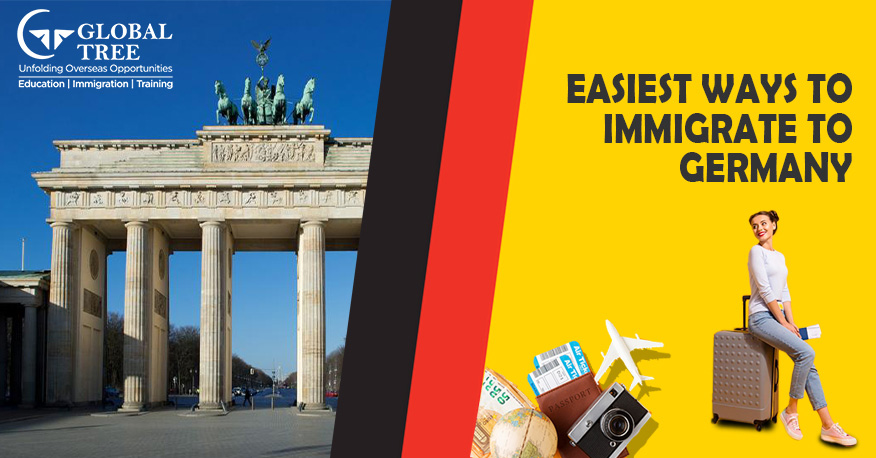 Hamburg: Most Popular City in Germany
Hamburg has become the most livable city in Germany, according to a report that was published. The city is ranked along with other countries of the world on various factors like culture and environment, health, education, stability, and infrastructure. These are the factors that attract a large number of Immigrants to the city of Hamburg.
Hamburg has earned a perfect score for both its infrastructure and healthcare and also earned good points for its environment and culture, stability and education. It is also known as the most stable city for Immigrants to live in Germany. This city is also becoming popular as the crime rate is very less and the city is also known among immigrants for providing best facilities like transport, utilities, employment, recreation, education and healthcare.
With the opening of Elbphilharmonie, which is Hamburg's global attraction and which is also termed as one the most stunning concert halls across the globe. It is not surprising that this city has gained immense popularity among a large number of Immigrants in Germany. Hamburg has momentum at this moment. The start of the Elbphilharmonie has brought commercial spirit to this city.
[Read More: Best Tips to Migrate to Germany from India]
Best Reasons Why Hamburg is one of the Best Cities to Live in Germany
Hamburg which is Germany's northern city is becoming most popular among Immigrants for its healthcare, culture, education, infrastructure, and sense of stability. Here are few more interesting reasons as for why this Hanseatic port is worth living.
History of Hamburg City
The citizens of Hamburg City are proud of their city's maritime history. This city is located on a river that connects the city to the nearest North Sea. This city has been in an important position for centuries. This city has become a significant business hub because of its port and harbor. Today it is one of the busiest ports in Europe.
Good for Immigrants
Hamburg is among the list of leading 20 best cities for living a quality of life. This is the main reason which is attracting a large number of Immigrants. Hamburg scored 95 points overall out of 100. In terms of categories, this city got 90 points for stability, 93.5 points for environment and culture, 100 points for healthcare, 91.7 points for education and 100 points for infrastructure.
Hamburg is Germany's second biggest city which has its own personality and is worth a stop for Immigrants on a trip to Germany.
[Read More: Cologne - Popular City in Germany]
Fish and Seafood
Because of the city's proximity to the sea, it is one of the best places where Immigrants could get fresh fish in the country. Almost every restaurant has got seafood and fish options, Immigrants could get a enjoy fish sandwich at any market in this city. This German City is definitely an attractive place for Immigrants to go for the aquatic fare.
Art and Museums
Lovers of art could enjoy seven centuries of art, from contemporary to medieval, located in the three various building of Kunsthalle in this city. Apart from its collections, the museum has also got global recognition for its special exhibitions that attract Thousands of Visitors to Germany Every year. For much more contemporary photography and art, one can also visit the Deichtorhallen. One of the most popular attractions among immigrants is the Miniatur Wunderland which has got the biggest model railroad across the globe as well as full model cities and working model airport.
Enjoy Outdoors in Hamburg
The residents of this city enjoy spending more time outside because of its far northern latitude. This city enjoys long days during the summer season and motivates everyone to go outside. Most of the people here use a bicycle as a mode of transportation. This city has got many parks and outdoor spaces. Most popular parks are Planten un Blomen Park, old botanical garden, Hagenbeck Zoo. One can also spend some time and relax near the Alster Lakes. Sports are also famous in this city, especially football.
Youthful Ambiance in Hamburg City
With many universities that offer quality education and an active nightlife, this city maintains a very youthful ambiance. St. Pauli and the Reeperbahn region are full of clubs. When the weather is warm, people can relax in the park or at an outdoor cafe.
Boats and water activities in the City of Hamburg
This city has got Elbe River and Alster lakes. People can go for kayaking, swimming or even take a boat tour of the lake during the summer season.
Hamburg is known for its Architecture
This city has got many architectural styles. There are many important churches such as St.Nicholas and St. Michael's. Rathaus city hall is also one of the main attractions of this city. This German city has also got more than 2,300 bridges all across the city.
[Read More: Top Tips for Germany Immigration]
Attractive Shopping Destination
The wealthiest city in this country offers various shopping options. The biggest attraction for many Immigrants is the city center where you would find shopping malls and stores.
These are the reasons why one should Immigrate to Hamburg, as this city has got something for everyone.
If you are looking to Immigrate to Hamburg, Germany it is recommended that you go with Global Tree who is one of the Best Immigration Consultants in India that helps you in your Germany Immigration Process..