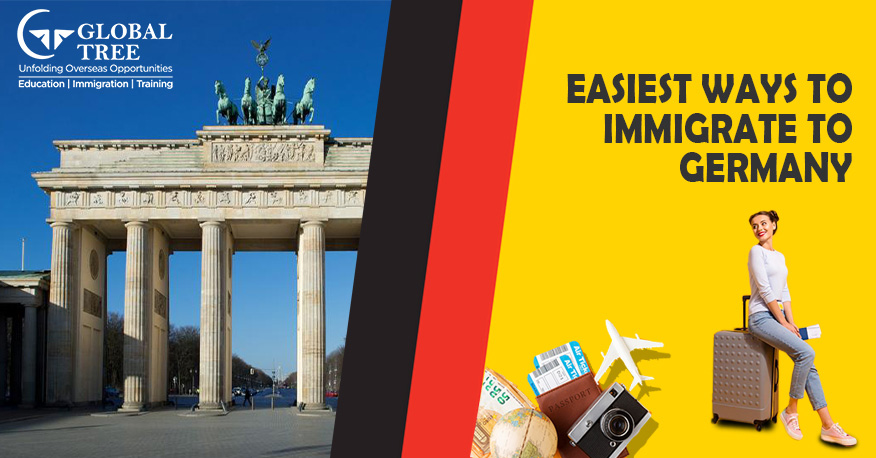 Immigrate to Germany State of Bavaria
The state of Bavaria in Germany is known for its unique culture, large cities like Munich, Oktoberfest and the beautiful Alpine mountains that surround it. The people of Bavaria are mainly Catholics and are proud of their culture. The state is one of the wealthiest regions in Germany and is an excellent destination for people who Immigrate to Germany.
Things to do in Bavaria
New Immigrants to Germany from India, can find much to occupy them in the state of Bavaria. The state is surrounded by beautiful and verdant green forests, huge imposing castles and breathtaking alpine ranges. One can see castles and fortresses such as Harburg or Hohenschwangau. One can also visit one UNESCO heritage sites such as the Wurzburg Residence and old trading towns which are the relics of the medieval ages such as Nordlingen or Rothenburg ob der Tauber.Weather in Bavaria
The State of Bavaria lies in the continental climate zone and new immigrants who settle here will find with distinct seasons such as summer, fall, winter, and spring. Summer and spring are for a larger part of the year, from May to September skies are mostly sunny and temperatures are pleasantly warm.
Average temperatures during summer range around 20 to 30 degrees Celsius during daytime and cool down to around 8 degrees Celsius at night. Winter is from November to February when it gets cold and frosty. It can get a little too cold especially if you are a new immigrant as average daytime temperatures then drop to minus one degrees Celsius, so it is best to pack some warm clothes before you arrive. Winters in Bavaria can also be the perfect time to try your hand at skiing. Showers can be frequent and can catch many new immigrants by surprise, so it's best to always carry an umbrella with you. Spring and fall are beautiful seasons with spring blossoms and fall foliage everywhere respectively.
[Read more: How to Migrate to Germany from India - 7 Best Tips]
Getting Around in Bavaria
New Immigrants to Bavaria will find that public transport is the easiest and cheapest way to get around in Bavaria. Bavaria has some very good bus networks that are good to go around rural areas, however, if as a new immigrant you choose to live in a larger city such as Munich then you can travel by underground trams U-Bahn or over the ground trains known as S-Bahn, which are great ways to travel around the city. The price of the ticket can differ according to the city or the operator. One can also purchase weekly and monthly passes at a lesser cost than day tickets.
Career in Bavaria
Some of the biggest and well-known names in automobile, tech and other industries have their footprint in Bavaria. Bavaria can easily be called the best state for a new immigrant to find a job in Germany. Automobile makers such as BMW (Bavarian Motor Works), Audi, Allianz, Siemens, Amazon, Continental are all based out of Bavaria in Germany.
[Read More: 5 Easiest Ways to Immigrate to Germany]
Fun facts about Bavaria
Bavarians display a unique blend of modern know-how and traditional culture when it comes to life and business
New immigrants will find that Bavarians speak as distinct dialect which is sometimes difficult to understand even for Germans from other parts of the country.
Bavaria has a special weather condition which can be seen only in the alpine regions. This weather condition is known as The Fhn and is a type of wind which is known to cause sleepiness and migraine
Bavarians are the largest consumers of beer in the country, with a per-capita beer consumption of 215 liters a year.
New immigrants to Bavaria can enjoy beer, brewed from 631 different breweries in the state
Bavarians have a traditional costume which is worn by them for daily purposes and for cultural festivals. The outfit comprises of a traditional skirt and apron some of which are known as Lederhose and Dirndl.
To know more about Living in Bavaria as a new immigrant and how to Immigrate to Germany, get in touch with Global Tree at Begumpet, Hyderabad, one of the Most Trusted Immigration Consultants In India.