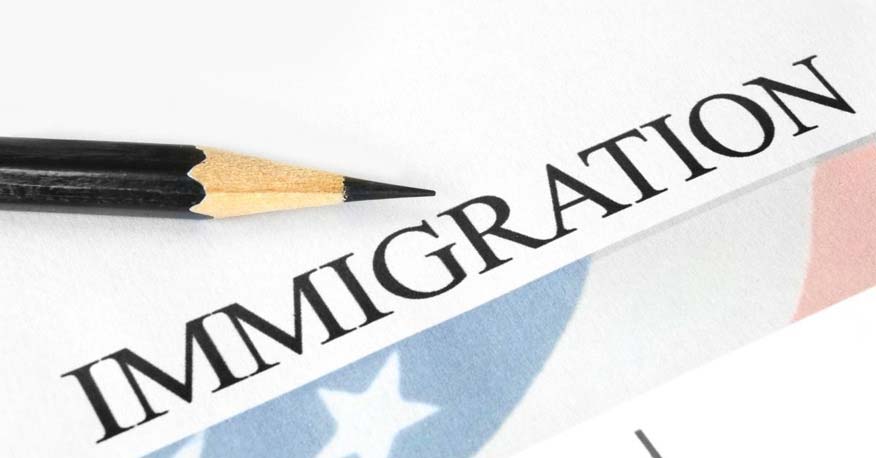 Mistakes to avoid while giving Immigration Visa Interview
Immigration is a question that arises in the minds of most if not all Indians. Whether they ultimately opt to immigrate or not, most Indians do consider the option of Immigration.
There may be many factors that deter a person from immigrating, but one of the main factors is fear of the interview which is mandatory in most cases of immigration, irrespective of the country to which one wishes to Immigrate.
Especially for countries like USA and UK many immigration categories stipulate an interview with a consular officer as a final check for approval. As the final decision to grant or reject a Visa lies in the hands of the consular officer, it is important to approach the interview with caution.
We present a list of general do s and don t s to keep in mind when attending an interview for a Visa.
What to do when attending an interview for Immigration
Prepare in advance for the meeting with the officer for immigration. Make sure that you have all the required documents and are ready to answer any questions that the immigration officer can ask you. One way to prepare is to take the help of immigration consultants like Global Tree who will guide on the required documentation and also conduct mock interviews to give you confidence.
Be sure to arrive on time. Remember that the Immigration Officers have to interview hundreds of people on the same day and you risk losing your chance at the interview if you arrive late for it.
Answer all questions that are asked by the Immigration Officer politely and truthfully
Follow the directions of the officer of immigration at the consulate authority. Do not refuse to follow his instructions.
Answer the questions clearly and concisely. Do not elaborate or evade the question asked by the Immigration Officer
You can bring an interpreter with you, in case you do not speak English for US and UK consulates, check with the immigration website whether an interpreter would be allowed for other consulates.
Remain calm and poised during the interview. In case there is a question that you cannot comprehend then, it is perfectly ok and within your rights to ask them to repeat or rephrase the query.

[Read More: Top 7 Countries for Immigration from India]

If you do not know the answer to any question asked during the Immigration Interview then it is best to admit it straight away rather than provide a made up answer. Providing false information can get you into trouble and cause your visa to be rejected.
Take the help of an Immigration Consultant such as Global Tree to help you with the entire process of applying for a Visa.
What you must avoid during the interview for immigration
While the above steps delineated the do's of attending an Immigration Interview, it is also important to avoid the following usual errors when attending the interview
It is extremely important to avoid the use of humor during the interview. Many novice applicants make an attempt at humor to deflect from their nervousness, but this is definitely not a good idea. The immigration officers do not take kindly to jokes or sarcasm, especially those about illegal activities The best course to follow is to steer clear of any kinds of jokes.
Avoid arguing with your family members or spouse during the interview. If you feel that contentious questions may arise during the course of your interview then discuss beforehand on what your answer will be.

[Read More: How to Get a Student Visa for Canada?]

Also, avoid arguing with the immigration authority. Remember the officer is only doing his duty in asking you certain questions and there is no point in picking an argument with the officer.
Avoid lying or resorting to subterfuge when answering the questions posed by the immigration officer.
We understand that Immigration Interviews can be stressful and at Global Tree, we are here to help you achieve your dream of Immigration. For free counseling reach out to one of our consultants at Global Tree, Begumpet, the Best Immigration Consultant in India.