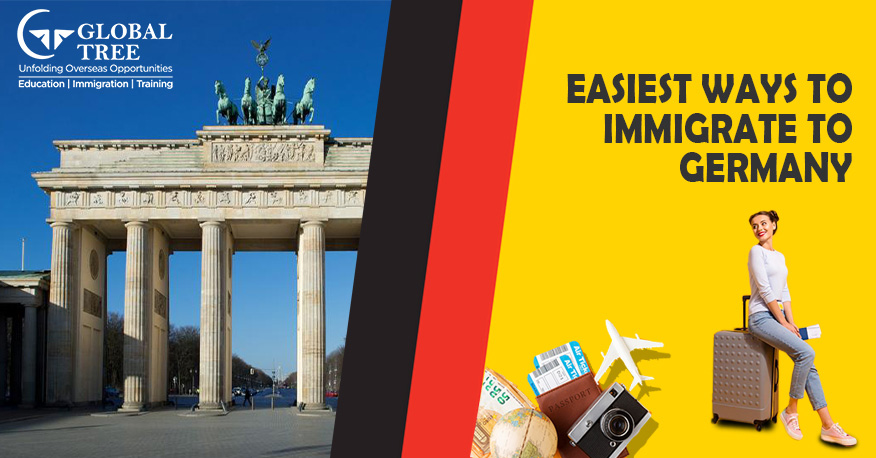 Settle For Immigration In Germany
Munich is the capital city of Germany and also the most populous city situated in Bavaria, a State in Germany. The city is famous for its celebrations during Oktoberfest, which is the largest festival for showcasing, drinking and selling different types of Beer in the world.
The city is a veritable paradise for culture lovers with activities and events to cater to every taste. The city center is within walking distance of most areas and has some of the best cultural art and museums in the world.
No wonder then, that this city is one of the top places to Settle for Immigrants who move to Germany
Living In Munich
Munich is a modern city with a small town vibe. As a new immigrant, you may not find the Germans as friendly on first sight, as lets say the Americans or the Canadians, but they will rest assured be respectful and helpful to you. Knowing the language can be a great advantage, so be sure to polish up your German Skills or take a basic speaking class before you go.
The city has some great housing options for rent for new immigrants. A one bedroom home in Munich at the center of the city can cost around 1044 Euros in the city center and around 800 Euros on the outskirts of the city. If you are an immigrant who is moving to Munich with children, then the city has great schooling options and primary school can cost around 16,000 Euros per year for each child.
[Read More: Want To Study & Work In Germany?]
Getting Around Munich
As a new immigrant, you will find that getting around Munich is easy as the city is small and the public transport is efficient. The city center can easily be covered on foot. The citys main airport is situated about 30 kms from the city center. The public transport network consists of buses and trams known as U-Bahn and S-Bahn respectively and is run by the MVV.
The fare for using these services depends on the length of the journey and short rides cost around 1.40 Euros and longer trips can cost around 2.70 Euros. If you are a new immigrant to Munich, then public transport is a safe and cost-effective way to get around before you opt for taxis or your own car. Taxis are slightly more expensive at a flat charge of 3.50 Euros plus 1.80 Euro for each kilometer.
Sightseeing In Munich
Munich is a sightseers paradise. The first few weekends as a new immigrant will probably see you roaming around the streets soaking in all the culture and the beautiful sights. If you are a car enthusiast, then the BMW museum is sure to hold your attention. A lover of fairytales? The Neuschwanstein castle will transport you to a magical place.
The Linderhof Palace and Nymphenburg Palace will give you a glimpse into the opulence of the royals of the past, while the Englischer Garten is a place where you can unwind with family and friends after a busy week. This 900-acre park runs through most of Munich and also houses a beer garden where you can enjoy a cold beer with friends.
[Read More: Immigrate to Hamburg City - Most Popular City in Germany ]
Indians In Munich
Indians, who are new Immigrants to Germany, will find much to make them feel at home in this city. Knowing German can be a huge advantage, but even without it, you can find a lot of help in finding your way around.
Indian cuisine is much appreciated here and you can find a number of Indian restaurants near you. Immigrants can find their community well represented in the religious structures as well as societies in the city
To know more about life as an Immigrant can be in the City of Munich, Germany, get in touch with us at Global Tree, Begumpet, Hyderabad, the most trusted Immigration Consultancy Services in India.