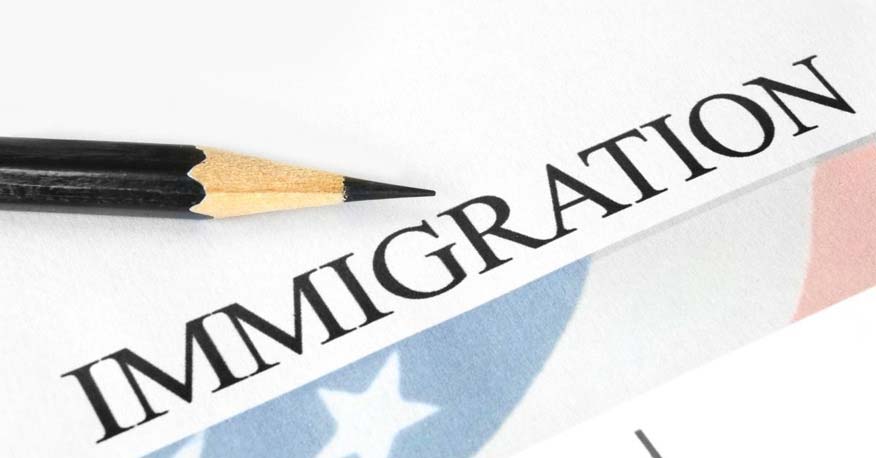 Immigration Merit Basis System
Donald Trump, the 45th President of the United States had earlier this month, announced his intention to do away with the diversity lottery and family-based Green Card Sponsorship for granting a green card to potential immigrants. According to President Trump, the diversity lottery allows criminals and other dubious characters an easy route to enter the USA. The system of granting green card under the diversity lottery was originally intended to ensure that people from countries are well represented in the USA. Therefore under the diversity lottery countries having a lower number of immigrants are given priority for immigration. President Trump has also asked for replacing the family-based Immigration System with the merit-based system that is followed by countries like Canada and Australia. We discuss the difference between the two systems
Family-based immigration
The
US Immigration System is based on what is popularly
known as a family-based immigration system. Under this system, an existing immigrant who is already in the US as a citizen or a green card holder can sponsor his relatives to become immigrants in US. Under this scheme, the immigrant can sponsor his spouse and minor children immediately, but it would take a lot of time to sponsor the siblings of the immigrant as they have to wait for getting a visa number. This process takes a long time especially for Immigrant Family Members from countries like India, which have a large number of immigrants.
[Read More: Merit based immigration to USA]
Merit-based immigration
According to the proposals put forward by the Trump administration, under
Merit-Based
immigration, immigrants would be rewarded points based on the educational background, achievements, expected pay, job offer to work in America and ability to speak English. As per reports, the merit-based immigration would assign points for each category, much like the points-based system followed by Canada and Australia, and higher the score, higher would be the chance for one to become an immigrant to the United States. Each category would be assigned a certain number of points and the aggregate of all categories would be considered while making the immigration decision
The Merits and demerits of the Merit-based Immigration system
Many critics have criticized the Merit-Based Immigration System as being against the core values of America, while others praise it as being conducive to improving the economy of the country. We list a few merits and demerits of following the merit-based system
Merit-based system for selecting immigrants is expected to assist in reducing the number of immigrants overall
Merit-based system is expected to bring in immigrants who are more qualified and highly skilled and as such be able to contribute more immediately to the economy
Merit-based system will ensure immigrants have a working knowledge of English and will be able to assimilate better in the community.
On the other hand, a Merit-Based Immigration Policy would be detrimental to low-skilled immigrants who are also required for the growth of the economy.
[Read More: H1-B Visa Process, Best Immigration Consultant]
To know more about Immigration to USA and your chances of becoming an Immigrant in USA, contact
Global Tree
, the
most Trusted Immigration Consultant in India