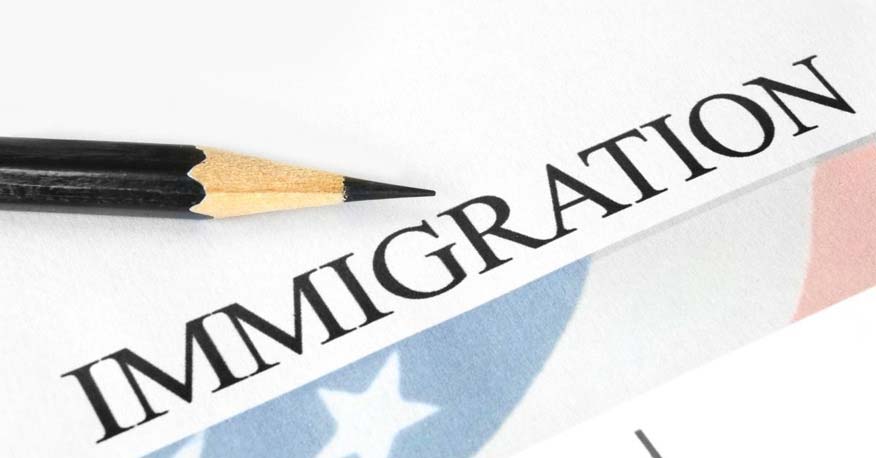 Story of Immigrant Congressman Rajakrishnamoorthi
Indian immigrants across the world have been at the forefront of all fields, and have been forging new paths of glory. Whether it is Kal Pen in television, Reshma Saujani in the world of IT, Hasan Minhaj in a comedy or Rohinton Mistry as an author, Indian immigrants have been making both their nation of birth and adopted nation proud. In our ongoing series on successful Indian immigrants, we bring you the highly inspiring story of immigrant Congressman Rajakrishnamoorthi. Raja Krishnamoorthi is the son of Indian Immigrants to the U.S. He arrived in the country when he was just three months old, when his parents moved from New Delhi, India to Buffalo, New York. His father was a student of a graduate school at that time. His immigrant family often had to depend on food stamps and lived in public housing at that time. Raja's family moved to
Illinois in 1980
, where he spent most of his schooling years. Through sheer dedication and hard work, he went on to graduate from two of the most iconic
institutions of higher learning in America
, the prestigious Princeton University for mechanical engineering, summa cum laude, and subsequently from Harvard Law School, where he graduated with honors. After graduation, Raja Krishnamoorthi worked as a clerk for a Chicago based federal judge. He also served as president of a small business in
Chicago, Sivananthan Labs and Episolar
, Inc which develops products in renewable energy and national security industries. Krishnamoorthi is also one of the co-founders of a non-profit organization known as inspire that trains students and veterans from the inner city on the aspects of solar technology.
[Read More: Amol Sinha - Appointment as Executive Director ]
US Immigration Politics
Raja Krishnamoorthi developed an interest in politics and with an intention to serve and create equal opportunities for all immigrants, Raja joined Barack Obama's campaign in 2004 as issues director for the
U.S. Senate. Later on, Krishnamoorthi
was appointed as a Special Assistant Attorney General by Attorney General of Illinois, Lisa Madigan. He has also chaired the audit committee for the Illinois Housing Development Authority and has also served as Illinois Deputy Treasurer for two years. On Nov 2016 he was elected as the representative of the 8th Congressional District of Illinois at the young age of 43. He is the belief that helping working families, including equal pay for equal work, promoting paid sick and maternity leave and raising the federal minimum wage will bolster up the middle-class community. Which will help the nation at large? On the day preceding President Trump's inauguration, Raja was featured in a list on Guardian magazine which highlighted upcoming leaders of the resistance against Trump. He addressed a massive crowd of over
250,000
comprising of people who came from every walk of life. He reiterated his support for women's rights and the rights of all Americans for leading the life they want. Congressman Raja has been the beneficiary of America's liberal policies and therefore he focuses on supporting small businesses and protecting Social Security as a means to supporting the middle class He believes in making college affordable for all and extending access to equal pay for all. Raja Krishnamurthy's rise from his family's humble years of living on food stamps to the US Congress is another testimony to the heights that Indian immigrants have been able to reach. To know more about Immigration to USA, Australia, Canada or UK and how you can harness the benefits of being an immigrant, get in touch with Global Tree at Begumpet-Hyderabad,
the most trusted Immigration Consultant in India
.
[Read More: Meet these Famous Indian Immigrants who migrated to Germany]