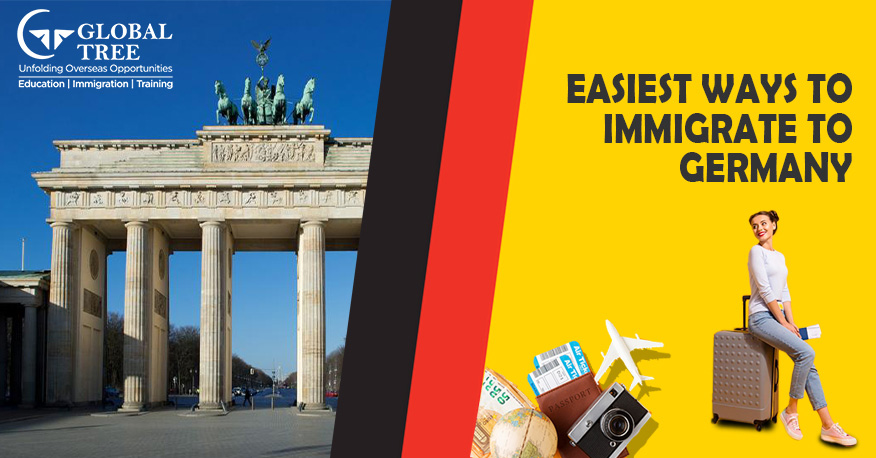 Top Tips for Germany Immigration
Germany is a country that most people associate with quality and efficiency. However, those who want to
Germany Immigration from India
, face a challenge in adapting to the culture and language of the country. Unlike the USA, UK, and Canada, where the language and culture are familiar to most urban educated youth in India, German culture can be quite different. Many people from India are regardless opting to immigrate to Germany and are forging a space for themselves in the country. We share a few tips to help you integrate better into German society as a new immigrant from India.
1. Join a German language class
Though many people in Germany are educated in both English and German and can speak English quite fluently, they prefer to speak in German. This preference is both on account of a feeling of nationalism as well as the comfort level in the language. You may very well get along without a knowledge of German, but your experience in Germany will be all the more wholesome if you did learn the language and it will be
Easy to Immigrate to Germany
.
2. Don't be too inquisitive
Germans are one of the friendliest and most helpful people in the world, but they are not keen on exchanging small talk with strangers. They are not comfortable with strangers asking them personal questions about their careers, relationships, or age. So it is best to refrain from these.
3. Blend in with the local culture
Germans generally feel more comfortable around people who are open to assimilation into the German culture. Do not wear clothes that are conspicuously different. Avoid talking in your regional dialect in public places and sign up for a few community classes in your area. Also, get used to a lot of silence. Germans, in general, appreciate their silence, and honking of horns is generally done only in rare cases.
[Read More: How to Apply for Germany Employment Visa?]
4. Do not leave your appliances on
Germans love to save energy and are great advocates for environmental protection. When in Germany act like a German and make sure to switch off all your appliances when you are not using them. By doing so not only will you be integrating yourself into the German way of life, but also doing mother earth and the future generations a huge favor.
5. Learn to segregate your trash
The Germans are one of the foremost people when it comes to taking care of the environment, and one way in which they do it is by segregating their trash into recyclable and non-recyclable categories. Though in India the trend for trash segregation has caught on. It is not enforced in most places, but in Germany, the segregation of trash is not only mandatory but can also cost you a hefty fine. It is therefore important that you learn the habit before you go.
6. Carry Indian spices and provisions for the first few months at least
You will probably locate an Indian store in your vicinity which supplies all your favorite groceries after you spend a few weeks in Germany, especially if you live in one of the big cities, but for the initial days, it is best to stock up on your favorite spices, condiments, grains and flours from India. Also recommended carry a few packages of ready-to-eat meals from India, to tide over the first few jet-lagged days. A word of caution, make sure whatever you are packing passes the customs list of acceptable items.
[Read More: Want To Study And Work In Germany?]
7. Get in for the long haul
Germany is a wonderful place to live, settle and build your career in. Though the initial days may make you feel homesick and crave familiar surroundings, especially if you immigrate to Germany alone, you need to remember that you are in for the long haul and eventually you will be able to integrate yourself into German society.
To know more about Germany Immigration from India
and how we can help you get in touch with our Expert Immigration Consultants at Global Tree.