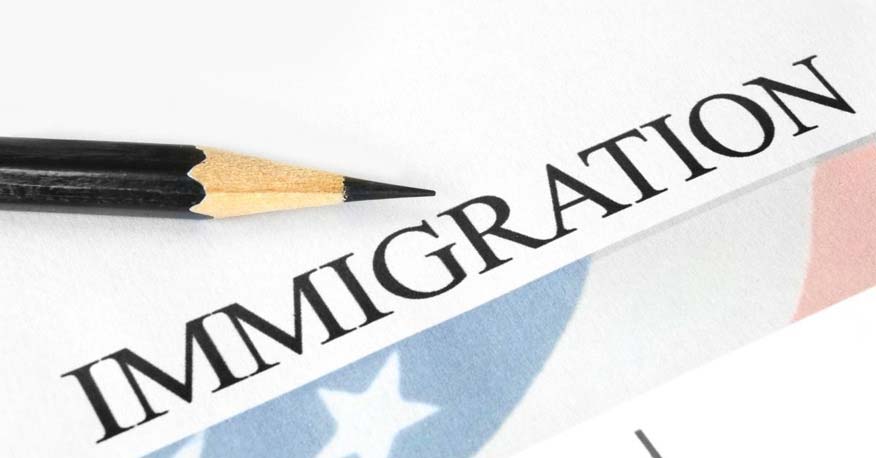 Immigrate to USA
Congratulations! You have completed all the paperwork, passed all the visa hurdles, had your passport returned to you with the appropriate visa stamp, and you are on your way to the land of milk and honey, USA!You are excited at this huge step you are taking but at the same time a little apprehensive. Is this the right time to move? What about your children? Will they adjust to the new place? Will you be able to find the right school for them? One of the most important decisions you will be taking as a parent in a new city is the school you select for your children. After all, depending on their age, they will be spending a size able chunk of their life in their new school, and it will be the school that determines how easily and comfortably they settle into their new life. So how do you select the right school for your kids? We offer a few tips.
Consider the merits of Public vs Private education
In USA, the two largest categories of schools are publicly funded schools and privately funded schools. The choice between public schools and private schools will be fueled to a large extent by the city to which you would be moving. Most large cities like New York, Los Angeles, Chicago and others, which have a huge and diverse population, have a
public schooling system that is overburdened
and does not offer the best quality education. Most parents in these areas prefer to send their children to private schools. Although, expensive as compared to public schools which are mostly free, many
private schools offer a niche educational experience
. Smaller cities seem to prefer to send their kids to public schools as they can get the same quality of education at low costs. Government funding is adequate for these schools as the number of students is less.
Check out the school rankings and merits and demerits
There are various resources available online, which provide a comprehensive ranking of all schools in an area. Great schools.com is a good example, as it provides not just school rankings and reviews but also, a host of other information such as the demographic breakup of the students, which would be useful if you wish to select a school that would give your children exposure to friends from diverse cultures, the student-teacher ratio, and the number of after school programs conducted by the school.
[Read More: How to Apply for US Tourist Visa from India?]
Research the school attendance zones thoroughly before deciding on an apartment
One important thing to note, if you are planning on joining your child in a public school, is that the school will only admit students who live within a certain radius around the school. The school attendance zone will be found on the respective website of the school district you are moving to. Interestingly, many schools which are within a few minutes driving distance of each other may lie in entirely different school attendance zones. So if you have a particular school in mind, check out the school attendance zones before you take an apartment or consider moving if necessary.
Find out how strong the Parents Teachers Association is for the school
Most public and private schools receive additional funding from the parents of the students in the form of contributions and fund raising activities. These funds help the school to conduct various after school programs and field trips which will be beneficial for your children. Also, a strong parent lobby means the school can wrestle more state funding from the government.
Find out about the after school programs offered by the school
After school programs are a huge part of the learning experience in USA. From being a part of a Lego builders club at school to painting, sculpturing, and poetry writing to coding and building wireless robots using Arduino software, each school offers a multitude of programs to cater to the interest of every child. The after school program will not only actively engage your child, but will also help him to find where his strengths and interests lie
Is the Ivy League a part of your kid's future plans? Take a look at Feeder Schools for Ivy League
As a parent, don't you wish there was some way you could ensure that your child got into a good university when he grows up. Wouldn't you do all in your power to increase the probability of getting into an Ivy League university? If you have the resources then consider putting your child in a feeder school. What is a feeder school? Well, feeder schools for Ivy League are a specialist, albeit highly expensive private schools which not only provide the right curriculum but also the right opportunities to fulfill the extra-curricular activities expected by Ivy League colleges. Some Feeder schools also take their students on volunteering expeditions to villages in third world countries. Some Feeder schools also have a separate department that handles graduate admissions and fellowships.
[Read More: Top 7 Countries for Immigration from India]
Finally, take a campus tour of the school
Taking a campus tour of the school will help you and your child see first-hand the infrastructure of the school as well as meet the students and teachers who will be your child's companions for a sizeable portion of his day. It will help you determine whether the school will be a good choice for your kid or whether you need to continue your search. Also, the PTA in many schools in the USA, arranges a summer meet up the program for their students. Under the program, the students of each class meet along with their parents at designated places such as a park or a beach to have fun and get to know each other. Taking your child to such programs will help him to make some friends before he joins school and make the transition to the new school easier To know more about selecting the right school for your child, get in touch with Global Tree, the
best overseas education consultant in India
.