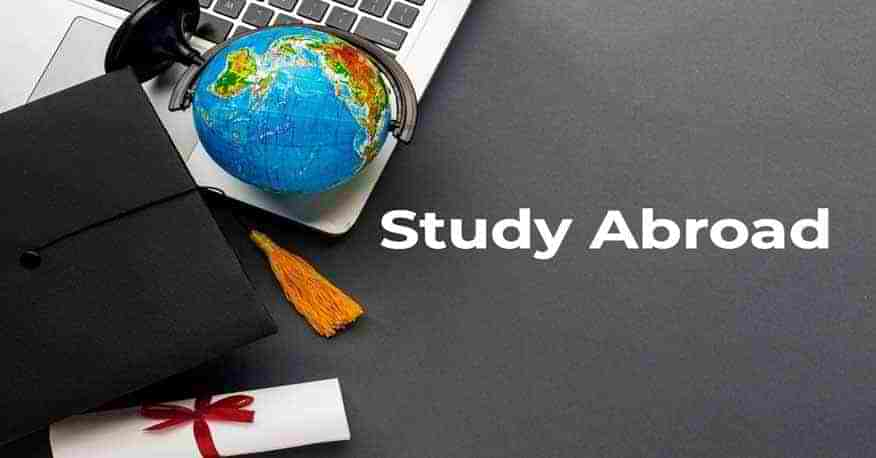 Study Abroad In New Zealand For Better Career Prospect
Studying abroad puts a great impact on your career. It permits you to build higher confidence. New Zealand is a desirable Education Destination for students because of its diverse amazing landscapes thanks to the environment-friendly government of this country.
There are many tourist attractions here that are breathtaking and beautiful. This nation is quite peaceful with a less population of just 5 million people. People of Kiwi land are friendly in nature. It is easy and safe to travel around this beautiful country.
Reasons Why You Should Consider New Zealand As Your Study Destination
Universities, Colleges, and Institutions in this country are recognized globally for their Higher Education standards. Education qualification of this country is internationally recognized and welcomed by employers.
[Read More: New Zealand: Best Educational Environment]
High-Quality Education
Standard of teaching is very high and with class size being small, students can enjoy a high level of personal attention. The courses are delivered by respected teaching staff in the universities of this country. The teaching staff combines Education and Research.
Global Comparison
Studying in this country will set you up for the future you are dreaming of. The Foreign comparison will give you confidence in the Education Quality of this country. All eight universities in the country are in the list of worlds leading 500 in the rankings.
Universities are among worlds leading 50 for teaching subjects like business, management, accounts, finance, computer science, engineering, agriculture, forestry, veterinary science etc.
Welcomed By Employers
The qualification you got in this country could be a valuable asset, improving your career prospects both in this country and overseas.
Explore Visa Options To Study In New Zealand
If you are planning to Study in New Zealand for a full-time period for over three months you would require a Student Visa.
New Zealand Student Visa
A Student visa is needed for all individuals who are looking to come to Study in New Zealand. It is granted for a limited period for the purpose of Pursuing Education in the country. Education should be the key purpose of their visit.
To avail a student visa, you should have enough money to meet your cost of living during your stay. Make sure you know much money you would require to study.
A Working Holiday Visa also allows you to study in this country for a limited period depending on your nationality and your age.
Full Paying Student Visa
If you are from abroad, you could apply for a Student Visa to pursue Education in New Zealand for a period of full time in the country.
You would require paying the entire cost of your courses and admitting with an approved training provider. While you are here in the country, you could enjoy kiwis High-Quality Education standards and get globally recognized qualifications.
Duration of this visa is for the period of four years. With this visa you could study a course for a full-time period mentioned on your visa, this includes schools, tertiary and English language study.
You could work part-time for a period of twenty hours per week while pursuing education or you could work for a full-time period in holidays.
You could live by yourself if you are above 18 years of age otherwise you would require coming with your parents or guardian.
Here are few important things to be noted down that is you could apply for this visa if you are distant learning student and you require visiting your country education provider.
Your student visa is usually for a similar length of time as the education you have paid for.
[Read More: Enhance Your Career With New Zealand Work Experience!]
Pathway Student Visa
If you are looking to Study in New Zealand by taking up three consecutive courses on a single student visa. You would require getting an offer of a place from a pathway learning provider.
To apply for this visa, you should get a placement offer from pathway learning provider. If you got more than one education provider you should submit a letter that mentions about the courses you would learn and begin and ending dates of those courses. You should pay the entire cost of your first-year education and you should be able to pay tuition fees for second or third courses as well. You can stay for a period of five years on this visa.
With this visa, you can pursue three courses and could work for a period of twenty hours per week while pursuing education and full time during holidays. After this visa expires, you can apply for another visa or work visa. You can apply for this visa at any time.
Where & What To Study In New Zealand
The education providers offer qualifications at each level such as diplomas, certificates, graduate and post-graduate degrees. These are all ranked on the countrys Qualification Framework.
Universities & Colleges In New Zealand
The country has got eight universities that provide educational programs rather than vocational. Universities in New Zealand offer a wide range of subjects for Master, Undergraduate and Doctoral Ph.D. degrees in fields like science, commerce, and humanities.
Few universities also offer degrees in specialized fields like medicine, engineering, and agriculture etc. Many universities have got many campuses located in various cities and few have Foreign Programs.
The country has also got 18 polytechnic and technology institutes. They offer professional and vocational education and training. Many of these also offer training in English language and postgraduate education options.
Private Training Institutions In New Zealand
The country has also got around 600 registered private training establishments. Courses in PTE are usually specific to English language education or occupations like tourism, travel, design, and ICT.
Many foreign students get themselves enrolled in English for Academic Study courses before going for formal academic education. English language courses are available all 365 days and ranges from one to three months.
Admission Criteria
To pursue Education in New Zealand for diploma or degree at their universities and colleges, students generally require level 3 qualification.
Applying At A University/College
After selecting your choice of Education Institution and Course, you would require completing entire paperwork. Once you are accepted, the college would send you an Offer of place letter and after paying fees they would again send a confirmation letter.
Fees & Allowance at New Zealand Universities
Students can get access to tertiary education in the country but they are needed to pay International Fees. This fee could differ depending on the course and college you have selected.
After Your Graduation In New Zealand
Once you have completed your education, you might be get entitled to live and work in New Zealand. The immigration policies of this country include Post Study Work for foreign student students who have concluded a qualification. This will permit you to search for a job and avail work experience.
There are two work visas available for students who are done with their Tertiary Education in New Zealand.
[Read More: What Are The Changes To Essential Skills Work Visa]
Experience Life In New Zealand
Pursuing Education in New Zealand would open your eyes and enlarge your horizons. Wherever in the country you choose to Study, you would be near to a beach, few native bush and few wide open spaces.
You would get a chance to explore countrys exciting scenery, unique wildlife, and beautiful environment. You would mix and make social connections with new people both from the country and from across the globe. If you are looking to Pursue Post Graduate Education, you would enjoy easy access for yourself along with your spouse and kids.
You would be able to enjoy benefits of foreign recognized and high-quality education and you would get the experience of a lifetime.
If you are looking to Study in New Zealand, it is recommended that you go with a company that has got years of experience in the Overseas Education Process. Global Tree is one of the Best Education Consultants in India that helps you in your New Zealand Education and Admission Process.