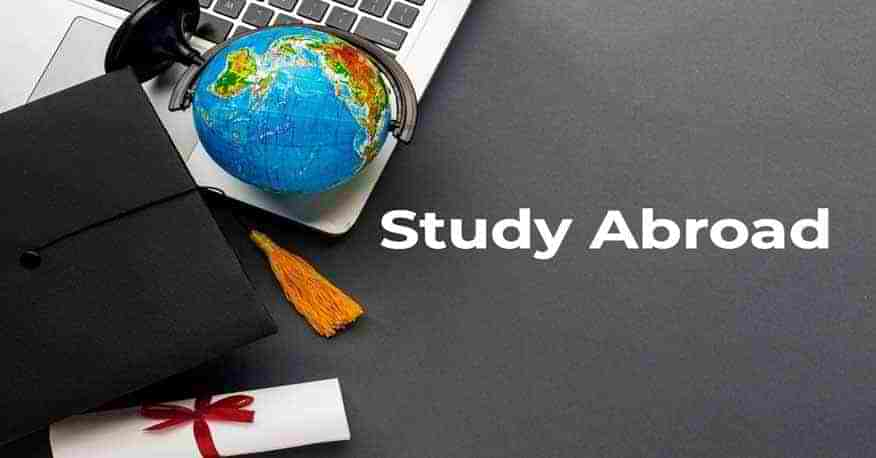 Masters Abroad in Pharmacy is a Demanded Degree in Modern Medicine!
Pharmaceutical Sciences, deal with the study of health in relation to drugs, recovering health, overcoming the ill effects of a disease, prevention, cure, drug information, medical formulations, and clinical services. This helps to create a better environment for mankind to make the earth a happy haven. For those students who complete their under graduation and wish to study abroad master s in Pharmacy, Canada is known to be the well-defined destination to bring laurels to one s career as a professional pharmacist.
Typically, the Education in Canada is valued internationally for the system, method, and curriculum for overseas students. Pharmaceutical Universities and colleges have flourished in Canada which always out-numbered other countries for study abroad programs for its developed resources better than other destinations. Moreover, the overseas education expenditure in Canada is less comparatively. Education from Canadian Universities adds additional points to CRS score in Express Entry immigration program which turns into Canada PR or Provincial Nominee Program.
University of Toronto
Dating back to 1953 Ontario School of pharmacists merged with the University of Toronto and the pharmaceutical sciences started Pharmacy education at this University as well. The University is recognized globally for fostering innovative research in the modern world through the study abroad programs.
The college brought new dimensions to the health care industry by introducing integrated programs, combining with hospital and resident drug management in improving health through study abroad programs. The university offers excellent graduate programs for the study abroad students who pursue their higher education at the University.
Courses: Masters in Pharmacy, Pharmacology, Toxicology
Requirements:
Good scores in TOEFL
Bachelors degree in Pharmacy from recognized University
Mode: Full time
University of Alberta
This University provides a home for 40,000 study abroad as well as domestic students and is located in Edmonton. This University is ranked among the top 5 Canadian Universities and is well reputed for Pharmaceutical sciences. The University of Alberta provides more than 200 undergraduate and more than 500 graduate programs along with other continuing studies in different fields for the students pursuing their education overseas. The international students work on their study abroad programs at the university in their convenience groups. Student assistantships also are given as opportunities for students to learn and earn during their course of study. Well experienced faculties do render their services for the study abroad students in the university which adds value to the degree.
Course: Masters in Pharmacy
Requirements:
Bachelors degree in Pharmacy
Good Scores in TOEFL, IELTS
Scores in GRE
Previous work experience if any
Duration: 2 years
Funding: Scholarships, Assistant ships, Bursaries
Mode: Full time
[Read more: Which Country is Better Canada or Australia for Masters?]
University of Waterloo
Located in Ontario and ranked among the top Universities, and a home to more than 6,000 students from 20 countries, University of Waterloo offers undergraduate, graduate and research programs. The university offers quality education through study abroad programs in medical and pharmaceutical sciences as well as other fields, providing research facilities for domestic and international students in collaboration with the best industries in the market. The Indian students are fairly seen among the students in the university who form a student community that arrive in the university, for their overseas education programs.
Course: Masters in Pharmacy in the following specializations
Rational Drug design and Medicinal Chemistry
Phases of Drug discovery
Pharmacoepidemiology
Pharmacokinetics
Molecular pharmacology
Drug discovery
Drug and Vaccine Delivery systems and nano medicine
Requirements:
Bachelors degree in Pharmacy
Good Scores in TOEFL, IELTS
Previous work experience if any
Duration: 2 years
Funding: Scholarships, Assistant ships, Bursaries, Awards, Grants
Mode: Full time, Part time
If you are keen in pursuing your masters in pharmacy through a study abroad program contact Global Tree Overseas Education and Immigration Consultants who conduct spot assessments for your admission process into top universities making the admission process easier. The experienced team of counselors can inform you better regarding the colleges and courses, help with eligibility criteria, and assist you in the Study Visa Process. Log on to our website and book an appointment with one of our counselors who can give u expert advice. Contact the branch near you as Global Tree has 14 branches across India.