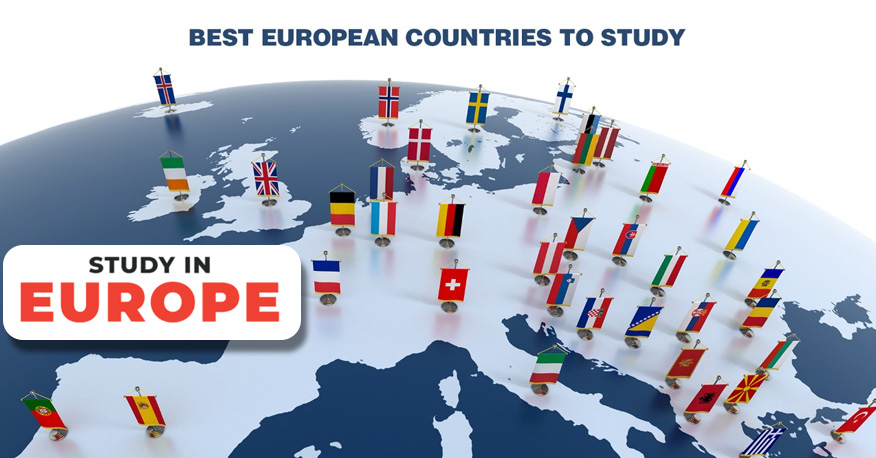 Entrepreneurship Masters Programs In Italy
Entrepreneurship programs inundate students to conceptualize business ideas, offer the resources to make them reality while serving the purpose of selling out viable product or services.
Study abroad Masters in Entrepreneurship enhances the business opportunities through business plan, establishment, development, management, building and working with a team, carving out market strategies, human resource management, economy, reaching the market and research, innovativeness, and intellectual property.
Masters in entrepreneurship through a study abroad program involves theoretical knowledge with real time practical. Knowing the strategies of being a good sales person and managing people are foundations for entrepreneurship in todays world.
The career prospects in this field are lucrative, challenging and encouraging to make the success ladder stronger and harder.
Overseas education will enhance the skills and adds value to the career. Italy boasts of strong foundations in education system when they made compulsory education for ages between 6 and 16 and the historical university is founded dating 1088, still exist in Italy.
From Secondary Education, Business Economics will be a mandatory subject therefore strong foundations help in building strong economy. And this is one of the reasons many students prefer Italy for pursuing Masters Program in Entrepreneurship.
[Read More: Application Process to Study in Italy ]
Italy Encourages The International Students For Study Abroad Programs
Italy encourages the international students for study abroad programs with scholarships. There are many Universities offering Masters Programs for Overseas Education students in nurturing tomorrows Entrepreneurs.
Below are top 3 business schools in Italy offering Entrepreneurship Masters programs for local as well as students preferring to study abroad in Italy.
Solvey Business School - Economics and Management The program is designed to acquire competencies in building success.
Preparing the student to develop the ability to recognize new market opportunities, design strategies innovatively while building organization to experiment and create business opportunities.
One can enjoy a perfect student life empowering oneself connecting to business world. Duration: 10 months Course: Advanced Masters in Innovation and Entrepreneurship Intake: Sept 2018, Early Bird discounts and Merit Based Scholarships are available.
Unibz University: The motivated student with a potential to be an entrepreneur in the future can make most of the course curriculum, experienced faculty and infra structure of the university.
The internships are designed to give a shape to the business ideas Duration: 2 years Course: Masters in Entrepreneurship and Innovation Intake: April 2018 student funding is applicable
MIP Politecnico Di Milano: The course is designed to prepare the students to bring about the potential to make them innovative entrepreneurs. The best part of the education is internships where the student is well informed and put into real time practical to put their business ideas into practice during their study abroad programs. Duration: 1 year Course: Masters in Advanced Innovation and Entrepreneurship Intake: April 2018 Intake: April 2018
University of Insubria: A combination of unique managerial and economic perspectives that are helpful for startups as well as established companies of the world.
The student learns to establish a connection with the ever changing business environmental requirements. Duration: 2 years Course: Masters in Global Entrepreneurship Economics and Management Intake: Nov 2018 (apply before 3 months of the program start-up)
[Read More: Lifestyle In Italy, City Of Milan]
University of Bergamo: Enhances the knowledge of dynamics of management and entrepreneurship, making skillful students, the successful managers and analyze the business opportunities in an expanding commercial world. Duration: 2 years Course: MS in International Management Entrepreneurship and Finance Intake: July 2018
For more information contact Global Tree Overseas Education and Immigration Consultants experts for guidance on visa process.
We have 14 branches across India. Log on to our official website to find the branch near you. Our counseling team will get in touch with you to book a slot for your appointment.