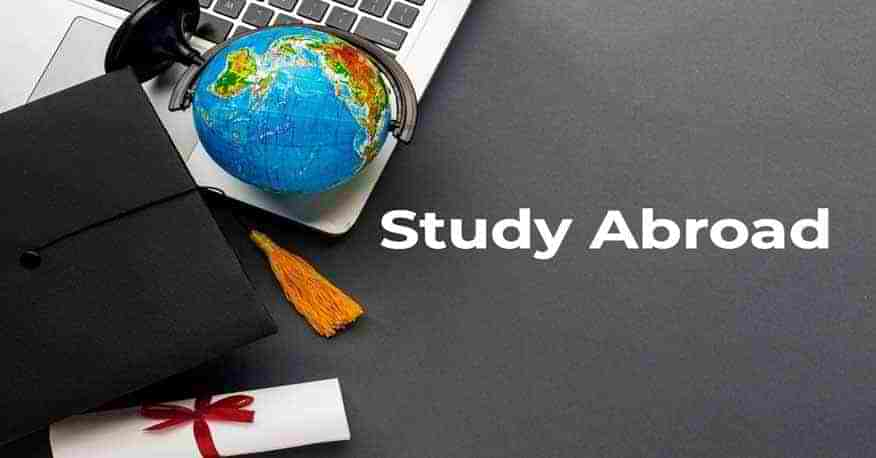 Canada Immigration To Indian Students
The number of student visas granted by Canada Immigration to Indian students has almost got doubled this year from previous year. As of now, there are around 75,000 students from India who are pursuing Education in Canada.
The countries like Canada, US, UK and Australia are the leading destinations for students from India. Last year, Indian students were accounted for 14% of the Foreign Students in Canada.
Postgraduate programs in engineering and science are few majors what Indians Migrate to Canada for. Now there are good numbers of Indian students who are also Migrating to Canada for pursuing undergraduate programs.
Reasons Why Indian Students Are Choosing Canada As Their Preferred Education Destination
Canada is attractive to Indian students as the quality of education is very good and due to the countriesMulti-Cultural environment making students feel welcome. Students could also live on to Work in Canada for a certain period of time and have a route towards permanent residency.
The cost and quality ratio in education is very good. Canada has now become the lowest cost study abroad destination when compared to other countries. The annual fees of university and cost of living are less when compared to other countries of the world.
This country is now the cheapest study abroad destination. It has got 50 best universities and colleges. They all are publicly funded and controlled by the provinces. There are around 1.3 million Indian Canadians and out of those many have got roots in Punjab.
[Read More: Top 7 Highest Paying Jobs In Canada]
Canada Increasingly Attractive To Foreign Students
The country has been highlighted as the most preferred destination which is experiencing momentum in the international study market.
For Indian students, the quality of course content in the Canadian education and post-study work prospects are among leading priorities for choosing Canada as their preferred overseas education destination.
There are many more key reasons why foreign students are choosing this country as their favorite overseas education destination are affordability, reputation, and quality of Canadian universities and colleges, high ranking universities, clean and safe country.
The government is taking a consistent approach towards hiring and marketing, and they are feeling the changes. Changes to the job routes and citizenship have had an effect too. Canadian routes are becoming more open. The previous year, the country made more points available for foreign students who seek to Study in Canada.
Rise In Foreign Students Applications In Canadian Universities
At the Waterloo University, Ontario, undergraduate foreign applications have increased by 25% and graduate foreign applications have risen by 41%. At McMaster University, Ontario, foreign applications have seen a rise of 34.4% compared to the previous year.
The University of Toronto has also witnessed an increase in applications from foreign undergraduate students. Driving the growth are huge increases in applications from countries like India which is 59%.
Universities have attributed these gains in part of the generalized effect of global events that are drawing attention towards the country and Toronto especially as a kind of inclusive, safe and stable place.
Canadian universities are cracking the upper levels of foreign rankings and the nations fame as an Abroad Study destination is rising, not because of the prospects it provides for former foreign students to Immigrate.
Canada modified its points-based Express Entry Immigration System to grant additional points to graduates of Canadian Universities when they apply for Canada PR.
At the University of British Columbia, foreign undergraduate applications have increased by 15%. Ryerson University, Toronto, is witnessing a 25% of the rise in foreign undergraduate applications compared to the previous year.
Few Canadian universities, however, report that the hike in applicants they are witnessing stands out even against the present context of the foreign applicant and student development.
At the University of Alberta, foreign undergraduate applications have increased by 28%. Applications have increased by 118% from India. McGill University, Montreal has also witnessed a big rise in applications from India which is 54%.
[Read More: Top Canadian Universities]
Canadian Visas: Guide For Indian Students
The number of students from India who are looking to Study in Canada has increased substantially. The credit could be given to the country friendly visa policies and many initiatives that have been taken by the government of Canada to attract Indian students towards its universities. Presently, visa applications from India have been put on a fast track system to accelerate the process of requests.
How Long Would It Take To Get A Canada Student Visa?
Student visas take around 15 working days or one month to get processed. But processing time often varies. It totally relies on the type of application you have submitted, and where it is being processed.
How Much Does It Cost To Study In Canada?
As per Statistics Canada, the average tuition fees for foreign students for the year 2017/18 are CA$25,180 per year.
Can A Student Work While Studying In Canada?
Foreign students are allowed to Work in Canada while they study, both on and off-campus. Full-time students with a valid Study Permit could work on-campus without getting a work permit.
This applies to all full-time students who are enrolled at a public university, vocational college, community college, publicly funded technical school or a private institute.
To work off-campus, foreign students require applying for a work permit. This permit allows students to work for 20 hours per week during term time and full-time during semester breaks and holidays.
Foreign students who seek to work off-campus while studying as a full-time student in the country must find out whether their university allows off-campus work for foreign students.
[Read More: Best SOP Format To Get Canada Student Visa]
How Does A Student Gain Some Work Experience?
Few programs in the country give foreign students a chance to get some work experience. You may do an internship or a volunteer work that offers a work experience that is relevant to your subject of education. This requires you to get both a Study Permit and a Work Permit.
Can A Student Work After Graduation?
Foreign students who have graduated from the Canadian universities are actively motivated to take up the job in the country. The Post-Graduate Work Permit Program offers you a work permit for a maximum period of three years.
For example if you have completed one year course in the country, you would be issued a one year Post Graduate Work Permit. With this, you could work anywhere and switch to jobs anytime you like. You should apply within three months of graduating.
What about the Immigration Prospects?
The immigration program known as Canada Experience Class motivates foreign students graduating from the Canadian universities to take up the provisional residence, or even becoming permanent residents of the country.
To become a permanent resident of the country, you are required to have worked for a period of one year with a valid work permit. Your job should qualify as a Skill Type 0 or Skill Level A or B occupation under the National Occupational Classification (NOC) system.
Could You Bring Your Family Along?
Canada permits you to bring your partner or spouse with you. Your partner/spouse could also work while you still remain a student.
If you are looking to Study in Canada, it is recommended that you go with a company that has got years of experience in the Canada Education process.
Global Tree is one of the Best Overseas Education Consultants in India that helps you in your Canada Education and Admission Process.