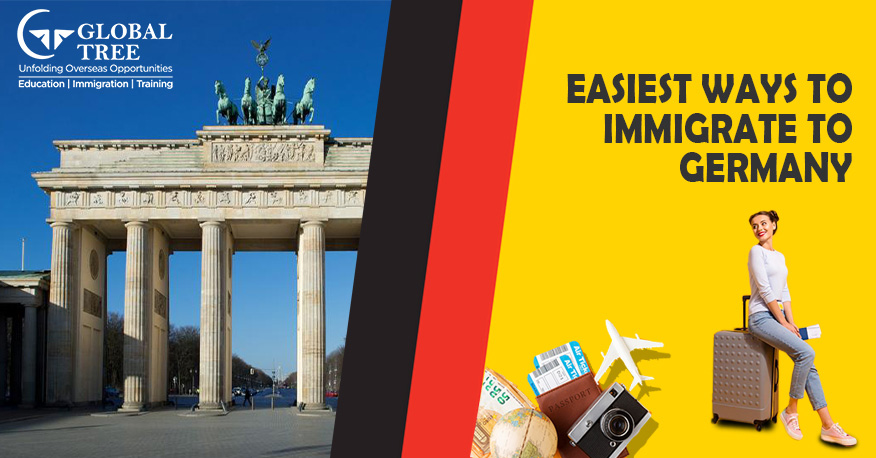 Migrate To Germany
If you are a vegetarian and on your way to Germany it is quite likely that at least one of your friends and well-wishers will take it upon themselves to warn you about the absolute lack of options for Vegetarian Food in the country.
You will not be able to eat the food is what most vegetarians hear when they announce their intentions of going to settle in Germany. This belief is of course not exactly true. While German Cuisine is more famous for its robust meat dishes, there are a number of options available for vegetarians and vegans as well. We explore some of the favorite authentic German dishes that can be enjoyed by vegetarians.
[Read More: How to Migrate to Germany from India - 7 Best Tips]
The Top Authentically German Vegetarian Dishes
Spartzel
Spartzel is nothing but the white asparagus, which is held in high honor as the king of vegetables in German cuisine. It is especially revered from March to June every year, with almost every family and restaurant worth its salt, featuring it on their daily menu.
The country actually celebrates the festival of Spartzel or Spartzelzeit as it is called during which top home chefs vie with each other to create the best dish featuring the vegetable. This dish is a great way for vegetarians opting for Germany Immigration to get acquainted with the German cuisine.
Kartofffelpuffer
As a vegetarian intending to Immigrate to Germany you should be prepared to eat a lot of potatoes, and while you may think that it will be boring, the Germans have a unique relationship with their potatoes and come up with the most satisfying and tasty dishes out of this humble vegetable.
One such dish is the potato pancake or the kartoffelpuffer which is made from shredded potatoes baked into a fluffy pancake. The dish is a favorite with young and old alike and is served at most restaurants and markets.
Flammkuchen
If you love pizza, then you are surely going to love this dish when you immigrate to Germany. This mouthwatering dish features a crisp cracker-like crust with toppings including a variety of vegetables and crme fraiche.
Sliced onions and herbs such as marjoram are the flavor enhancers for the dish and while some chefs do use bacon as a topping, vegetarians can easily leave it out. In fact, it is the versatility of the dish that makes it a favorite among the people and Like Such Many Things To Love Live In Germany.
Semmelkndel Mit Pilzen
The dish is one of a kind of range of combinations of dumplings made out of potatoes and bread, both staples of the countrys cuisine. The dish is a great way for vegetarians opting for Germany immigration to enjoy the authentic local cuisine.
While eggs and milk are traditionally used to make this dish, a number of vegan-friendly variations are also making their presence felt as veganism is growing as a trend among the youth in the country.
[Read More: Germany The Emerging Immigrant Destination]
Sptzle
This dish is a vegetarian favorite during Oktoberfest, a famous German festival that celebrates the drinking of beer. It is a variation of the American classic Macaroni and cheese and is a tasty and nutritious way to fill yourself up for a long day ahead. It often comes topped with some melted cheese and crispy fried onions.
While the dish is traditionally made with eggs and milk a number of vegan options are also available. For more funfacts and information about living in Germany, contact our Germany immigration consultants and schedule a free counseling session.