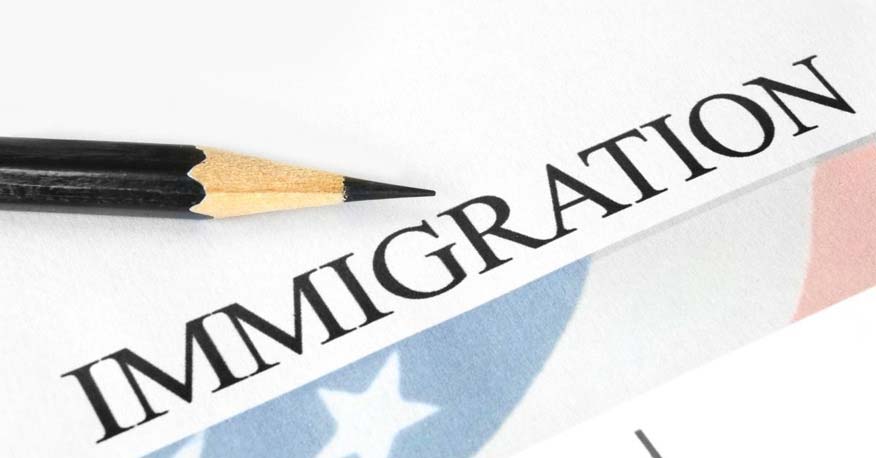 USA Immigration
Filmmaker Manoj Night Shyamalan has made waves in the world of cinema with movies like Sixth Sense, Signs, and Unbreakable. An extremely adept filmmaker, he is known mainly for his movies in the paranormal genre.
His movie the Sixth sense was nominated for six academy awards including best director, best picture, and best original screenplay. The film was a huge commercial success and brought him international recognition.
He followed up the success of ' Sixth Sense with two more films in the paranormal genre - ' Signs' and ' Unbreakable' The movie ' Unbreakable' which gave him a chance to work with A-list stars like Bruce Willis.
A product of the Tisch School of arts, New York which is one of the premier filmmaking schools in the world, M. Night Shyamalan graduated from the school in 1992. He was interested in filmmaking from the young age of eight when he got his first super 8 camera. M. Night Shyamalan was born in a small town in Puducherry a union territory in India.
To a Malayali father and a Tamil mother. Both his parents were in the medical profession. They moved to Pennsylvania when he was just six weeks old.
[Read More: Film making courses For Beginners]
He was raised in Penn Valley a suburb of Pennsylvania, where he attended a private school. He then went on to attend the Episcopal high school in Pennsylvania. Shyamalan made his first movie, praying with Anger in 1992, based on his experiences on a trip to his hometown in India.
He raised funds for the movie, acted in it, and directed it all by himself. His second film Wide Awakefilmed in 1999, earned him the Young Artist Award nominations in two categories, best drama, and best performance, Shyamalan also co-wrote the screenplay for the children's movie Stuart Little, along with Greg Brooker.
But it was with his 1999 movie Sixth Sense that he earned international fame and recognition. Night Shyamalan was subsequently involved in a number of other projects including The Happening, The Village, Lady in water, and others.
His films are famous for specific characteristics which are unique to them, some of which include using Philadelphia as a background for his movies and having an unexpected and surprising plot twist at the end of the movie.
His films also primarily involve at least one character with supernatural or abnormal abilities and use an incident from the past to link to the present scene. He tends to use water and car crashes as pivotal points in all his movies and makes a cameo appearance in his movies, much like his idol Steven Spielberg, with whom he was expected to collaborate for an upcoming movie.
[Read More: All You Know About USA H1B Visa]
However, that project has been shelved. He is now working on a movie entitled Glass which in his own words is a sequel to two of his earlier movies Unbreakable and Split. Apart from being a recognized filmmaker in his own right, he has also taken on the role of being a mentor to a younger generation of filmmakers, whom he encourages and exhorts to make films with authenticity.
The government of India has conferred the Padma Shri award to him in recognition of his contribution to the film industry. His story like many others is an inspiration to many and shows us that despite being in a small town, a person can rise to the heights of success in any field he chooses, provided the right environment and with passion and perseverance. To know more about getting the best opportunities for your children to realize their true potential, get in touch with our consultants at Global Tree, the most trusted immigration consultant in India.