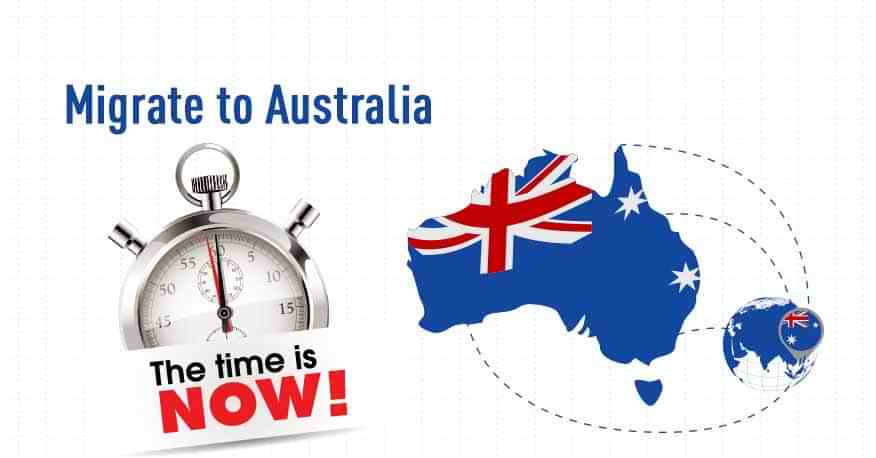 Largest Source Of Migrants To Australia Revealed
According to the data from the Australian federal government, India has emerged as one of the biggest sources of skilled workers and family migrants. More than 20% of migrants in the year 2016-17 came from India. As many as 38,854 Visas were issued to citizens of India making it the largest pool of Skilled Migrants and those who were granted family visas.
Australian Immigration Minister Peter Dutton told that the statistics were in line with the strategy of the Australian government for making sure that the levels of migration are consistent with the genuine labor market requirements of the country.
While India leads the table, people from China also accounted for 15.4% of migrants with 9.3% coming from the UK. A large number of people has Migrated to Australia from the sub-continent countries like Sri Lanka, Pakistan, and Bangladesh etc. and has accounted for 30% of the Migration Program.
Many Australian visas were issued to Skilled Migrants with a considerable number of those who were sponsored by the employers. Employer-sponsored visas were accounted for 39% of the Australian Skilled Migration stream. Families who sponsored their loved ones accounted for 30% of the entire number of Migrants to Australia, most of the applications were for partners.
According to the Chairperson of Australia India Business Council and Board Member of Australia India Council, Sheba Nandkeolyar, Indian skilled workers who choose to live and work in Australia is an excellent growth for the country. These skilled workers are experienced, professionals and well educated and they hit the ground running thereby contributing towards the economy of the country from the day they arrived.
She also told that the developing Indian diaspora plays an important role in the Indo-Australian relationship. They are exceedingly connected with India, and they also build an excellent bridge for connecting these two nations across many facets of this relationship that includes building economic, social and cultural ties and much more.
Rising Indian Population In Australia
Last year census data has revealed that the population of Indian Citizens in Australia has increased to around 4,55,389 which is much higher than the previous years. Out of Australian population which is around 2.4 million, today people from India comprises of 1.9% of the entire population.
Indian Languages Are Growing In Australia
Along with the sport in a number of individuals born in India who are now living in Australia, last year census has also revealed that how the Indian languages have developed in the country. Hindi came out as the leading Indian language spoken in Australia with around 1,59,652 people speaking Hindi, and around 1,32,496 people speaking the Punjabi language. Both these languages have made it towards leading ten languages spoken in the country. Other languages which have seen a big leap are Tamil, Malayalam, Bengali, Telugu, Gujarati, Kannada and Marathi.
List Of Skilled Occupations For The Year 2017-18
Australian Immigration Department (DIBP) has already revealed the list of skilled occupations (SOL) for this year.
The Medium and Long-term Strategic List would be applicable for the General Skilled migration visas Subclass 189 (Skilled Independent Visa), subclass 489 (Skilled Regional Temporary Visa who are not nominated by the government and Subclass 485 (Graduate Temporary Visa) visa applications.
The Short-term list of Skilled Occupations would be applicable for Subclass 190 Skilled Nominated Visa or Subclass 489 Skilled Regional Temporary Visa.
[Read More: Subclass 485 Work Stream Types]
According to the Australian Immigration Minister, this update would make sure that this list would continue to reflect the genuine skill requirements in the labor market. The government would update this regularly to ensure best results. This list has been prepared with an extensive consultation with the industries and recommendations from the employment and education departments.
Revisions to this list of skilled occupations are made to strengthen the integrity Of Employer-Sponsored Skilled Migration Programs and to raise the productivity of the Skilled Migrants.
New 457 Visa List By Australian Immigration
The government of Australia has also updated the list of occupations for a range of permanent and temporary skilled visas, with the latest list this year. The revised list came as a big relief to the professionals from India such as computer professionals, engineers and health professionals who are the biggest beneficiaries of this popular 457 skilled worker visa.
People from India accounts for almost a quarter of 457 Visa holders; it is the most of any nationality in the country. With the concerns raised by the Indian Prime Minister on scrapping of this 457 Visa, the revised list of occupations for the 457 visa has more than 200 occupations that range from ICT to health and from management to engineering.
According to the Australian Immigration Minister changes to the list would allow employers to hire overseas workers in certain occupations that are known highly demanded and facing a shortage of skills in the labor market of the country? The government identifies the importance of enabling Australian businesses to knock into a foreign talent to stay globally competitive and support a robust innovation agenda.
Introduction To Compulsory Criminal Checks
All the applicants for this visa would now need to undergo compulsory criminal checks as part of their application.
Removal Of Exemption To English Test
The exemption to the English language testing for the applicants of subclass 457 visa who salary is more than $96,400 has been detached.
Decrease In maximum Age Requirement & Tightening of English Test
All the Permanent Skilled Visas have tightened English language test and has also decreased the requirement of maximum age.
[Read More: TSS Visa Application]
Temporary Skills Shortage Visa
Complete information on Temporary Skills Shortage visa would be concluded by March 2018. From next year, employers who nominate a skilled worker for a TSS Visa would need to pay a contribution.
If you are looking to Immigrate to Australia, it is recommended that you go with a company that has got years of experience in the Overseas Immigration Process. Global Tree is one of the Best Immigration Consultants in India that helps you in your Australia Immigration Process.