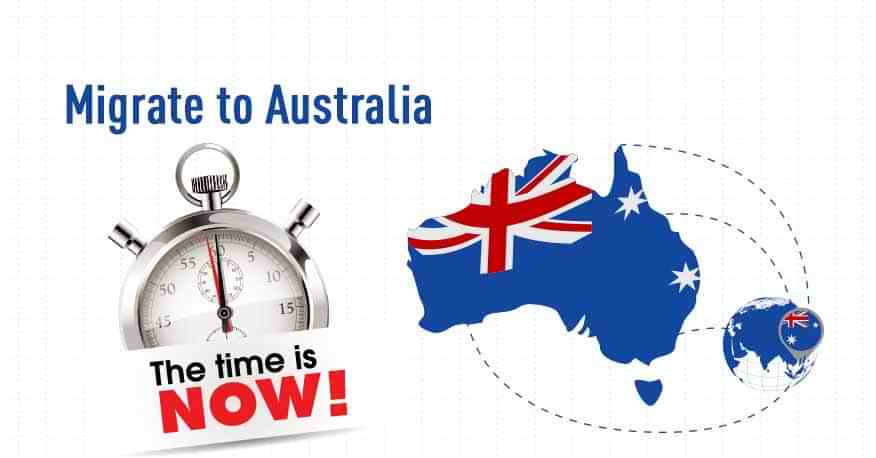 Immigrate to Australia with Hassle Free
One of the first and most important objectives for potential immigrants and new Immigrants to Australia is to get a job in the country. Having a job, not only helps you to pay the bills but in many cases also ensures your right to stay on in the Kangaroos nation and get more points for applying for a permanent visa.
The best thing would be to immigrate with a job offer on hand. Knowing this, many people who are hoping to Immigrate to Australia, scour the internet for job opportunities and join job posting websites to look for vacant positions. Sadly, however, there are a lot of scammers out there who exploit gullible immigrants and lure them with scam offers for jobs.
At Global Tree, we endeavor to provide a transparent and informative guide to the process of finding a Job in Australia, with that end in view we present a checklist of red flags or warning signs to identify a fake job opportunity and avoid falling for a scam.
You Are Asked To Pay Upfront For A Job In Aussies
This is one of the most common methods of scamming for a job search. In this type of scam, anyone who wants to Immigrate to Australia is approached by an agent, mostly through email, who asks him to pay a certain amount of money upfront in order to get a job in Australia. It is best to remember that how jobs work is you get paid in return for a service that you provide to the company. Any job that requires you to pay money to the company in order to provide your services is obviously a scam and should be avoided.
[Read More: How Long Can You Stay In Australia On A Visa?]
The Employer Insists On Paying In Cash
This is another common scam that agents and employers use to cheat gullible Immigrants to Australia. If any employer is insisting on paying you by cash and not by cheque or inter-bank credit then you should definitely reconsider the offer. It is most likely that the company is a scam company without a very large and significant base. It will save you a lot of trouble in the long run if you avoid such companies.
You Are Not Given An Official Tax File Number
If you are an Immigrant in Australia and are working for an employer in the country, then that employer is obligated by law to apply for and obtain a unique tax file number for you. If your employer cannot provide you with a tax file number, then you can straight away know that the company is a fraud and its best to avoid any dealings with them.
The Employer Does Not Have An Australian Business Number (ABN)
An ABN is an absolute must for any company to set up and continue operations in Aussies. If as an Immigrant to Australia, you are given a job offer by a company that does not have an Australian Business Number, then it is best to avoid working for such a company as they are most likely a fictitious company operating with the sole purpose of making a quick buck out of scamming innocent and gullible immigrants like you.
The Job Offer Misleads You Into Thinking That You Can Work On An ETA
An ETA is an Electronic Travel Authority which allows its holders to visit Kangaroo nation for a short period of time and is intended to be used for tourism or attending short conferences. It is not intended for and must not be used by immigrants to Work in Australia.
However, numbers of scamsters are now convincing their clients that they can Immigrate to Aussies and start working there if they come on an ETA. You will need proper employment authorization to Work in Australia and cannot work with an ETA. In fact, you will be putting yourself at risk for deportation if you get mislead by this scam and choose to work with an ETA.
[Read More: Skills Assessment For Skilled Visa Programs]
To know more about how to Avoid Scams when you Immigrate To Australia, contact Global Tree at Begumpet, Hyderabad, the Best Immigration Consultant in India.