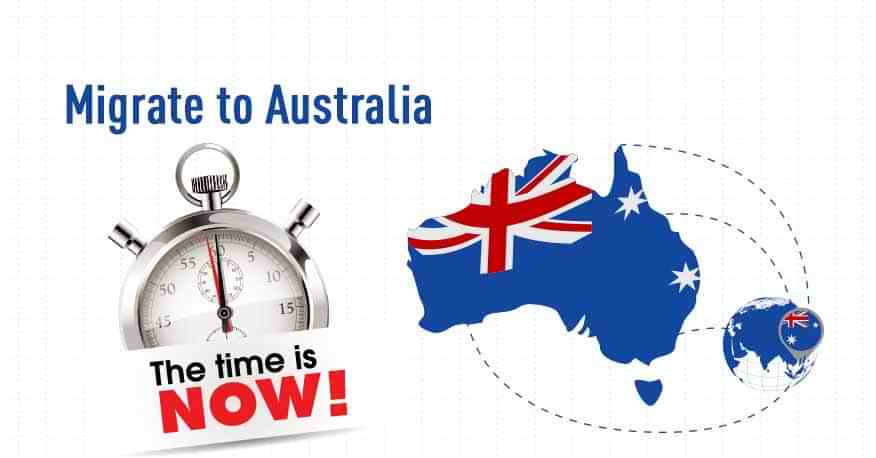 Australia Skilled Migration Visa
Australian government wants to attract and retain skilled professional educated in the field of science, technology, engineering, and mathematics (STEM) and ICT and has announced to offer extra points in the points test system. It is a good news for the overseas students pursuing masters or post-graduate in STEM or ICT fields in the Australian universities. They are eligible for getting extra points towards skilled worker visa, if they want to further stay and work in the country. The government of Australia has made these changes in the point test system of Skilled Migration Visa to attract top level immigrants graduated in STEM and ICT fields. The graduates and doctorates from the Australian universities will be offered five extra points to get skilled migration visa in STEM and ICT fields.
[Read More: Is It Easy To Get Canada PR or Australia PR?]
The spokesperson of Department of Immigration and Border Protection (DIBP)stated that, "the amendment to the points test will enhance the pathway to permanent residence for students who have completed Doctoral or Masters by research level qualifications in science, technology, engineering or mathematics (STEM) or specified information and communication technology (ICT) related fields in Australia." He further mentioned that, "The current points test will be amended to award additional points for Doctorate and Masters by research level qualifications gained from Australian universities in STEM, specified ICT and other related fields". The extra points will be offered to those candidates who have degree in the following subjects:
Mathematics, physics, earth sciences, biological sciences, chemical sciences, astronomy, information technology, computer science, aerospace engineering, geomatic engineering, civil engineering, electrical engineering, maritime engineering and process, manufacturing engineering and resources engineering.
[Read More: Know the Cost of Living in Australia]
The Australian government wants to encourage entrepreneurship and retain skilled immigrants with STEM and ICT skills in Australia that is why this change was introduced in the point system under National Innovation and Science Agenda. The country also introduced a new entrepreneurial visa to encourage entrepreneurship in Australia on 10th September and application for which is now being accepted. The new entrepreneur visa is the pathway to permanent residence in Australia.
If you are willing to migrate or Study in Australia, then contact Global Tree ! They are the market leaders in immigration and overseas education services and could provide you the most updated and genuine information.