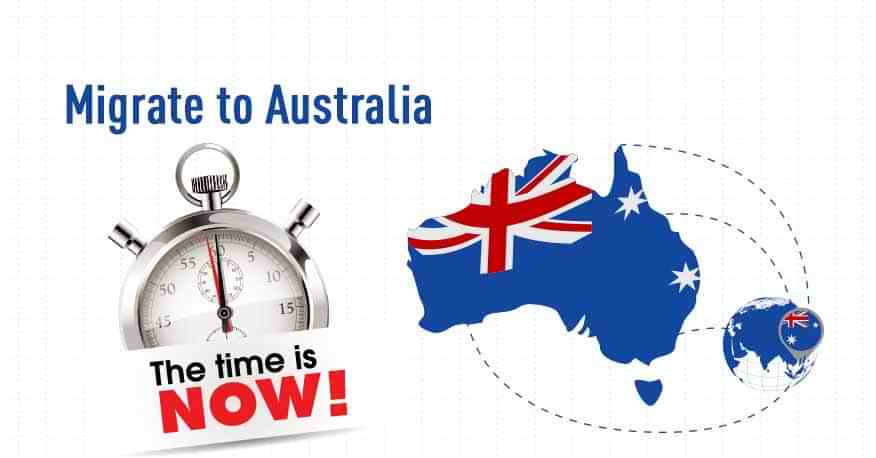 Immigration To Australia
More and more international immigrants are choosing Immigration to Australia and an Australia visa is one of the most coveted visas in the world, and no wonder as it is one of the most livable and safest countries currently. Unlike the USA, where immigration is fraught with complexities the process of Immigration to Australia is straightforward and points based.
The points based system for Immigration to Australia assesses the candidates on various areas including education level, English proficiency, spousal education, etc. and then assigns a weighted score to each category. Candidates scoring a total of 60 points or above are considered eligible for immigration to Australia. Australia visa moreover gives a person a chance to live in the most livable cities in the world.
Australian cities and suburbs are vibrant and full of culture. An Australia visa allows a person to live in a place with abundant levels of fresh air, low pollution levels, low population and superb natural landscapes. People who are keen on Immigration to Australia Will also find that they are more likely to be welcomed than not. A serious labor shortage in Australia means that companies will need to sponsor Australia visa for foreign employees to maintain the current rate of growth.
[Read More: Dependent Visa for Australia ]
Which means that a foreigner working under an Australia visa is less likely to be the victim of a hate crime. Moreover, the crime rate in Australia is extremely low when compared to countries like USA and India. Australia has been ranked as the 15th safest country out of a list of 25 safest countries in the world. Needless to say, India and the USA do not feature on the list at all. Many Australians to rate their country as one of the safest places to live in.
Australia Immigration Process
Immigration to Australia is often a wonderful experience for both the Australia visa holder and his family. It enables the Australia visa holder to enjoy living in a country where natural beauty dominates over urban landscapes. A country that is home to a diverse range of wildlife. Moreover obtaining an Australia visa allows a person to enjoy a very good quality of life.
Australia is a country where life expectancy is high and stress levels are extremely low. Persons successfully completing the process of Immigration to Australia Will also find that their safety in terms of job security is high when compared to other countries.
Australians as a country values equality and people who immigrate legally with a valid Australia visa are welcomed. The process of Immigration to Australia is also hassle-free and fair. Race or ethnicity or country of origin are not an issue at all, and once you complete the process of Immigration to Australia you are considered as one of them.
[Read More: Global Talent Program for Australia PR]
Anybody who is interested in Immigration to Australia and who is willing to work hard will be accepted as a part of the community. To know more about Immigration to Australia and how to apply for an Australia visa get in touch with Global Tree the most trusted immigration consultant in India.