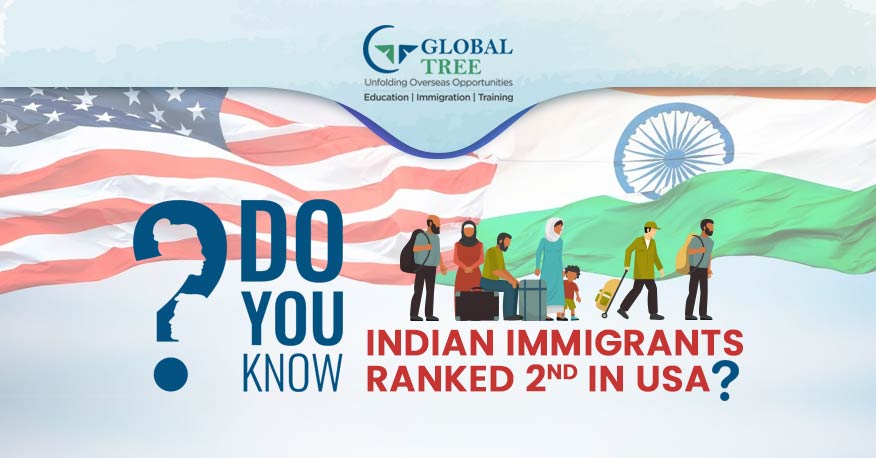 Immigration To USA, Not A Hopeless Matter!
Indian immigrants occupied 2nd place among those immigrating to USA while Mexicans continues to occupy the first place for the same. If the immigrants to USA are granted with Green Card, which is a sign of American citizen ship and one who acquires Green card will be eligible for the benefits, the American government offers to its citizens.
After 1965, when American rules were relaxed for immigration, there started to be a major shift in the Indian diaspora, which influenced Indians to shift to USA, for work, education and settlements in USA. According to a statistics, one third of the immigrant population to USA has happened in the past 25 years. The boom in the tech industry made much of the Migration to USA during 1980. Indians made significant impact on US economy through business.
Immigrant's To USA, Contribute To Its Economy
Most of the motels were started by Indian immigrants to USA, which led them to grow into gigantic bureaucrats, politicians, and businessmen. Microsoft CEO, Satya Nadella reigns from Hyderabad, while Google CEO Sundar Pichai hails from Tamil Nadu and the list goes on with Indians making their fortune in America and contributing to the economy vastly.
American Immigration Statistics Annual Book, 2016 states that 7.53 lakhs of immigrants were granted American Citizenship, and Indians among them hit the 2nd place. Neither the Y2K fear, nor the economic recession restrained the Immigrants to USA from India.
[Read More: USA Green Card h1b Visa Immigrate Services]
H1-B Visa Extensions On Row
While the Internal Security Department contemplating on extension of the due dates for H1-B Visa applicants, these discussions occupied a prime space. 70% of the professionals travelling to USA on a temporary work visa which is H1-Blater apply for Green Cards and settle in USA.
Even those who enter the country on Study Visa to USA make their way in finding a job and be granted with H1-B Visa which allows them to live in USA for a significant period of time and then apply for Green Card.
Being granted with Green Card, they are enabled for the Right to Vote among many other benefits such as unemployment benefits, financial benefits, being exempted from certain taxes, and are eligible to sponsor for Green Cards for their Dependents.
Those who enter USA are skillful, talented and professionals in different fields. With the immigrants contribution to US economy, as well as home country the bond between both countries has grown stronger over the decades.
[Read More: H1B Visa Process Guidelines]
No Loss For Indian Immigrants To USA
As much as Indians, seeking immigration to USA were troubled with the news break out that, the Green Card issuance has been cut down to 50% each year, and those who are not granted with Green Card fall victims by leaving America, the nation also will lose the skilled, professional and talented work force on their land which now is struggling with shortage of professionals.
Though, the proposals were made to stop the extensions of H1-B Visa, no one can predict the time it takes for the proposal or bill to be passed, in order to become a law. In this regard, hopes for H1-B visa holders still seem to be alive, to cherish their dreams of USA citizenship. Also find top 5 reasons to immigrate to USA
If Trump Government declares that H1-B Visa extensions were stopped, Indians are welcomed to home country with arms open wide, because India is competing with developments of many first world countries, and require more professionals to help in nations development.