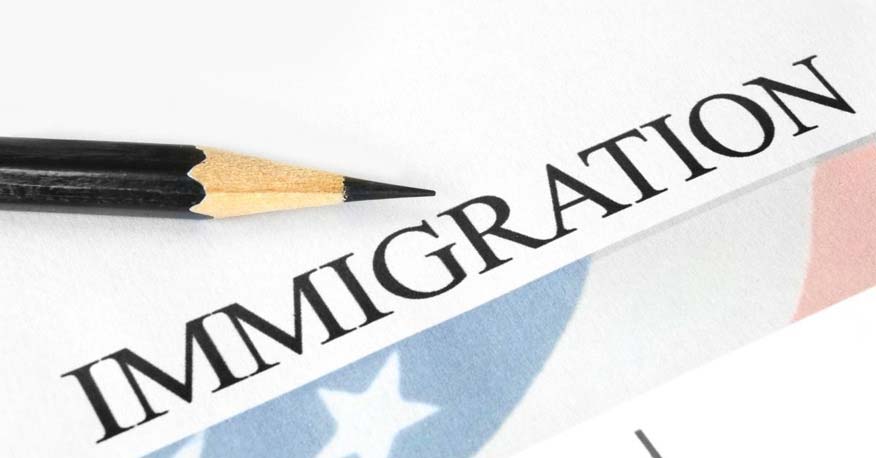 Diversity Visa Lottery -Thats Going to be in the Past
Trump government is vying to fulfill the promises made in the election campaign one after the other and this news brings cheer among the Indian immigrants to America who will be benefited the most. The Diversity visa requires an immigrant to USA to have high school education or work experience for 2 years.
The recent terror attack in the New York City was caused by a group of terrorists who managed to enter USA through Diversity Visa. If the number of immigrants entering USA from any particular nation is below 50,000 in a year, then this Diversity visa comes in handy and useful for those immigrants who want to enter America and work in the country.
Diversity Visa previously Issued through Lottery for Unskilled Immigrants to America
The Visa is issued for those applicants chosen through lottery. The American House of Representatives made a proposal in curbing certain laws, and changes in other laws. According to this, the existing lottery system for Diversity Visa shall be stopped, so that most of the qualified and experienced techies and other skilled and talented professionals shall be greatly benefited.
When the proposals were made to stop the unskilled work force from entering the country, America at large suffers from the shortage of skilled professionals, will be given permission to enter USA through H1-B.
There are proposals to increase the number of H1-B visas which is certainly waving a green signal for Techies who choose to immigrate to USA. The highly qualified, talented professionals from India generally enter USA through H1-B Visa route.
This paves a red carpet in entering USA and living in the nation for 3 years and then subsequently applying for extensions till 6 years. The applicant is authorized to apply for Green Card during the sixth or fifth year, which will entail the applicant to stay back in USA and continue to work and obtain a Green Card.
[Read More: Find out the Eligibility Requirements for USA Visa]
Increasing the Issuance of Green Cards was also Proposed
Recent speculations that there would be restrictions on extensions were proved to be only speculations as the Government of USA declared that there would be no restrictions to extend the H1-B Visas which will help the applicants to obtain a Green Card after a period of time. Applying for Green Card for USA, especially among Indian white collar professionals is commonly observed. The waiting periods are sometimes decades for the Green cards, and obtaining a Green Card would entitle them for a citizenship in USA. Green Card enables the holder to enjoy many benefits offered by US Government. Recently proposals were made to increase the number of Green Card issuance as well as H1-B Visas. The majority groups benefited through it will be the Indian Techies and other professionals from India seeking Immigration to USA.
Stopping DV benefits Indian Tech Immigrants to USA
With the stoppage of DV (Diversity Visa) the unskilled workers shall b e refrained, thereby allowing the skilled professionals to occupy the desired and deserved position in USA contributing to home country's economy as well. As we celebrated Republic Day yesterday, the Indian Spirit cannot be taken out of an Indian wherever the Indian could be.
Among the other revealed proposals by the House of Representatives is DACA (Deferred Action for Childhood Arrivals). The congress will decide and re-instate the qualifications for Dreamers, who can live and work in United States of America contributing to US economy.
[Read More: 5 Fastest Ways to Get Green Card in USA ]
This might benefit 18 lakh dreamers who applied for the program to make their living in America. To know more information about the immigration to USA and to other nations, the different types of work permits and the one suitable for you.
Contact Global Tree Overseas Immigration and Education Consultants and certified immigration experts, with 14 branches across India. Global Tree is equipped by an excellent counseling team who are adept and updated with the current affairs regarding the immigration policies of different governments of the world. Log on to our website to book an appointment for free consultation with our counselor now.