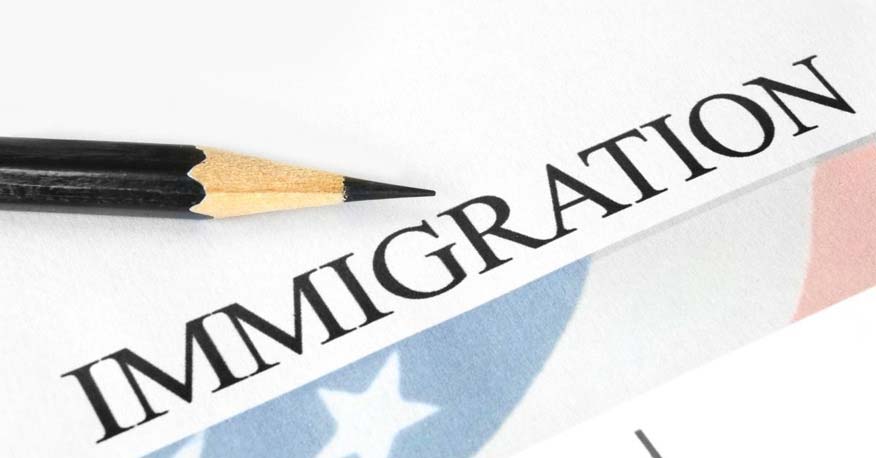 USA Immigration Consultants In India
USA Immigration - President Donald Trump and his administration has time and again called for radical and sweeping policy changes to the existing immigration law. The changes which have been proposed are all designed to curb or altogether restrict immigration from various channels. The tone of the administration, when it comes to immigration policy has been decidedly conservative in approach. From work visas to family migration all types of visas have come under the scanner during the first year of this administration.
How Will Mid-Term Elections Affect USA Immigration Policies
Traditionally when it comes to immigration, Republicans who hold a House majority as well as Congressional Majority, are more in favor of a restrictive immigration policy and additional curbs on illegal immigration, whereas the Democratic party is more in favor of less restrictive immigration policies. Even now, with the Mid-term elections looming ahead, a detailed analysis of the candidates and their policy platforms has revealed that most Republican candidates favor more restrictions whereas the democrat candidates are more in favor of an open minded policy towards immigration.
In fact, The upcoming mid-term elections, which will be held in the first week of November, is expected to play an influential role in the future of immigration as well as other burning issues in US politics. The Republicans are holding the majority in the house currently, but If the Democrats manage to wrest the majority away from the Republicans, they would be able to prevent sweeping changes to the immigration policy for work visas, mainly H1B Visa and other types of visas.
[Read More: Merit Based Immigration to USA ]
According to Gallup, a reputed opinion polling company, midterm elections in USA have been punishing to incumbent presidents during their first terms in USA. According to a study the party that controlled the Presidency has lost an average of 23 seats during the mid-term election held during the sitting presidents tenure all through the last century in American politics. This year too there is more than a fair chance that the democrats will stand a chance of regaining control over the House of Representatives, which can significantly hamper any attempts by the Trump administration to put in place additional restriction on H1B visas and other USA immigration policies.
Immigrants Play A Positive Role In US Economy
Many of the legal immigration avenues that allow alien workers who come to the United States in order to job offers in specialized fields which are not filled easily by citizens due to skills shortage in the country. Following are the ways in immigrants have benefited the country
The immigrant population in the United States of America has a tremendous positive impact on the US economy.
Immigrants to USA are one of the most represented segments in various U.S. industries in both high skilled as well as low skilled workers
Many experts are of the opinion that without the significant contributions of the immigrant population, especially in the skilled sector, USA would be facing losses in a number of industries, which would lead to a slowdown in economic growth.
There would arise a huge labor gap which would not be easily filled with Americans or existing residents in USA.
[Read More: H1-B Visa Restrictions Backed Off]
To know more about USA Immigration and to see if you qualify, get in touch with our expert consultants at Global Tree.