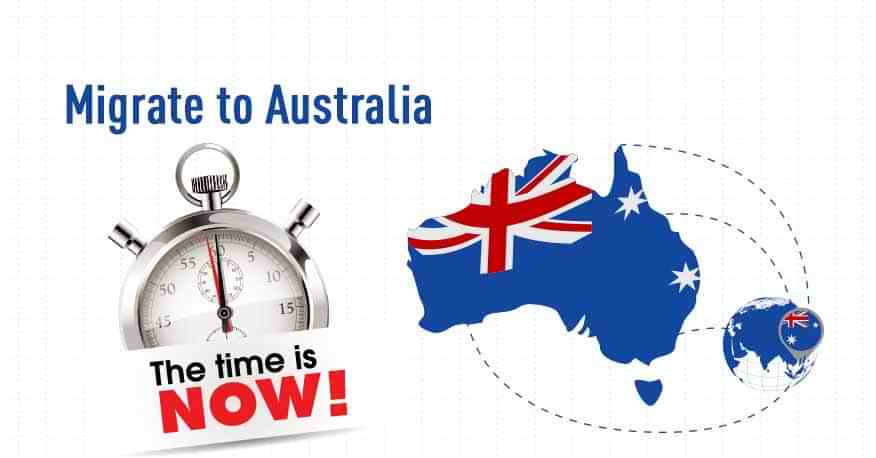 How To Apply For Australia PR Visa
In Spite of the border restrictions, on account of the pandemic, Australia still remains as one of the most popular destinations for aspiring immigrants from India, to apply for permanent residency in Australia. This trend is also expected to continue in the present year as well.
The reason is not surprising. Australia is one of the best countries for quality of life, growth in career, and work-life balance. If you apply successfully and obtain a PR visa by following the steps below, you will be able to live in Australia for 5 years and can apply for Australian citizenship after you have lived for three years in the country on a PR visa.
Step By Step Process For Australia PR Visa
You can successfully apply for Australia PR visa, by following the steps given below
[Read More: 10 Benefits Of Australian Citizenship]
Step 1: You will need to check and make sure that you meet all the eligibility requirements listed below
You will need to score a minimum of 65 points in the merit-based points system.
You will need to be not more than 45 years of age at the time of application.
You will need to demonstrate your proficiency in English by submitting test results.
You should have experience in and be working in an occupation that is listed in the high demand list of occupations in Australia.
You will need to get your skills assessed with respect to your level of education and your overall work experience. 6. You should be able to prove that you are of sound health and good character.
Step 2: Apply for and take a test of proficiency in the English language. This test can be any of the tests for the purpose that is approved by the government of Australia for immigration.
Scores of PTE, IELTS, and TOEFL are accepted for the purpose of applying for a PR visa for Australia. You have to score at least 4.5 on an average to qualify or you will need to show that you have taken a course to learn the English language for a minimum period of 500 hours, through the AMEP.
Step 3: Find out which is your occupation, the list of Skilled Occupations in Australia. You will be able to select your occupation from among the lists given below
Short-term Skilled Occupation List.
Medium and long-term Strategic Skills List.
Consolidated Sponsored Occupation List.
Step 4: Submit your Expression of Interest online with the immigration authority of Australia, on the skill select website.
You should take additional care, to make sure that you have not provided any false information or omitted to provide any crucial information.
Step 5: Receive your Invitation to Apply from the immigration authority. If your application for Australia PR has met all the necessary criteria, then you will be issued an Invitation to Apply (ITA) for PR visa from the Australian government, through the invitation rounds that are conducted every month.
The applicants who have the top scores in the points system will be provided an invitation to apply.
[Read More: Visas For Australia]
Step 6: Submit your final application for Australia PR, within 60 days of receiving your Invitation To Apply. The application will need to include all the required documents for supporting your visa application. These include,
Personal documents.
Immigration documents.
Work experience documents.
Step 7: Apply for and obtain medical and police clearance certificates from the relevant authorities and submit the same.
Step 8: If you have provided all the details correctly and are eligible to obtain a PR visa, then in this last step you would receive your visa for Australia PR.