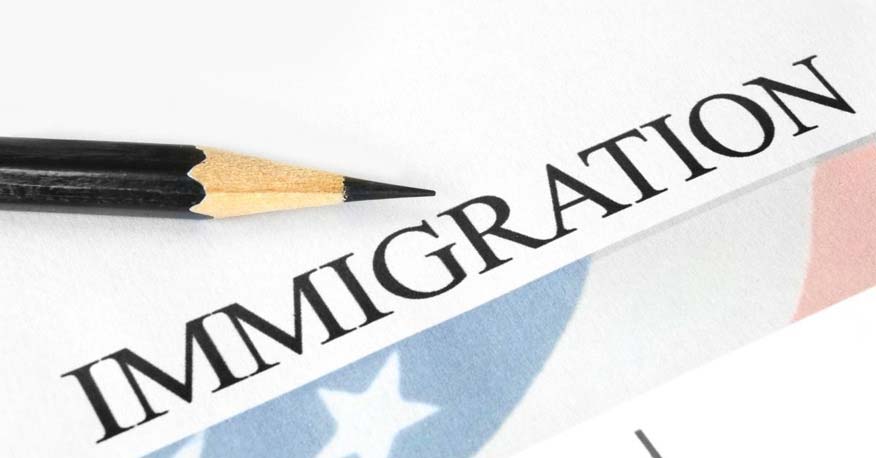 Tourist Visa to the United States
The United States of America is the most well-known tourist destination in India. Indians choose the United States above other countries for a variety of reasons, including tourism, education, employment, and even medical treatment. In terms of tourism, the United States is ideal for a vacation at any time of year. If you're looking for a vacation spot, consider the United States. Here's
how to apply for a tourist visa to the United States from India
.
Types of USA Tourist Visa
The United States of America welcomes foreigners who visit for a short term on a tourist visa, which is a non-immigrant visa. There are two types of US tourist/visitor visas.
1. B1 Visa (Business Visa)
A B1 visa is a business visa that allows the traveler to visit the USA on business-related work like a client meeting, contract negotiations, attending conferences or seminars. Check how to apply for a USA B1 temporary business visa for more details.
2. B2 Visa (Visitor Visa)
A B2 visa is for recreational purposes like meeting family, friends, tourism, or any medical treatment-related works. The B2 visa is ideal for family vacations or solo travelers.
B1/ B2 US Tourist visa validity:
Both B1 and B2 visa has a validity of 10 years and the stay period can be up to 6 months.
B1/ B2 US Tourist visa Fees:
The fee for B1/B2 tourist visa for Indians is INR 13,499/- (approx.)
[Read more: Best Cities To Live In USA ]
Documents Required to Apply Tourist Visa for the USA from India
1. A Valid Passport that has a validity of more than 6 months.
2. DS-160 application confirmation page. After completion of the visa application process, a confirmation will be received, which needed to be taken print out and submit at the consulate.
3. A Visa interview appointment confirmation letter is important to attend the in-person interview.
4. Birth Certificate as proof of age of the applicant.
5. A Driver's license as proof of address and photograph.
6. Medical certificate as proof of a clear certificate of physical and mental health to travel.
7. Police clear record is mandatory as proof of good conduct without any history of illegal activity.
8. Travel Insurance certificate to cover the injury, accident, or death at the time of travel to the US.
Apply for a US Visa from India
One can apply for a US tourist visa online or at U.S. Embassy New Delhi or U.S. Consulate Mumbai. Here are the steps to follow to apply for a US visitor visa while being in India.
Step 1: Find the Visa Category
Choose which visa category suits the requirement. Understand the difference between B1 and B2 visas from the above-mentioned information.
Step 2: Document Submission
Make sure all the documents required are arranged ahead of time. Also, all documents need to be genuine and legitimate. Plus, the police certificate and medical clearance certificates are mandatory for a visa interview. If the documents are not ready, one can postpone the appointment with the visa officer.
Step 3: Fill the visa Application
Fill the US visa application India with all the details required carefully. It includes trip details, place of stay, the purpose of travel, and intent to return to the country after the trip. Along with that, flight tickets, hotel bookings, and resident details that can be a point of contact need to be submitted.
Step 4: Pay the Visa Fee & Book the Appointment
Complete the online payment for a USA visitor visa and keep the payment information for the visa interview. Officials from the US embassy conduct a visa interview to make the final decision on whether, or not to award the visa. The consultation could take up to two weeks. Apply as soon as possible as it may take time some times. One can apply for the visa interview in the nearest metropolitan cities at the USA consulate.
[Read More: All Roads Lead To USA! Options For Immigration To America ]
Step 5: Attend the Interview & Finish Biometrics
This process will happen in 2 schedules. In the first one at the Offsite facilitate center or visa application center, biometrics will be done. And the second appointment will be at US Embassy, visa officer interviews with basic questions on occupation, previous occupations, earlier US visits, etc. Even children from age 8-14 years need to attend the interview with parents. At the end of the interview, the visa officer will tell if the visa is granted or denied. Why wait now? Plan your USA trip for the next holiday and any assistance; reach out to our Visitor Visa Experts.