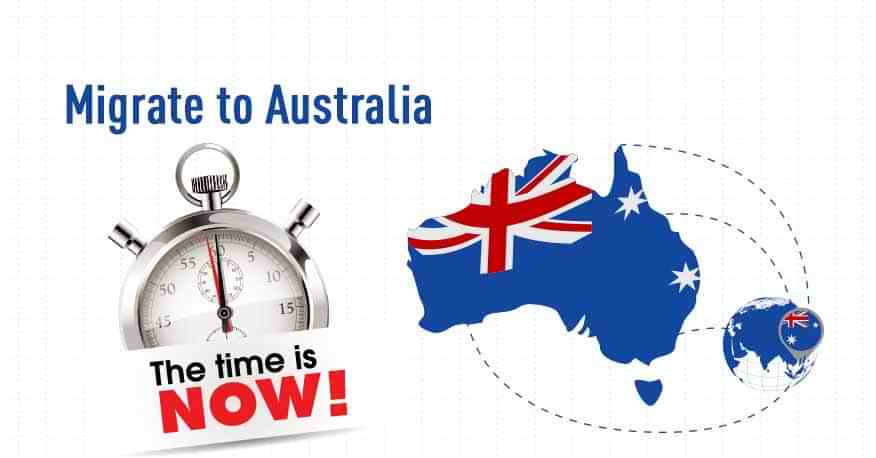 Immigration to Australia Growing Rapidly
Criticism of Immigration has been growing since the 1960s and has peaked around early
1990s
. However, the share of folks who are of the opinion that Immigration to Australia has become too much has grown from 20 percent to 70 percent. However, of late, people in Australia have begun to warm towards the idea of immigration. A poll conducted in early 2017, has found that 35 percent of Australians perceived that immigration levels were just right and 18 percent thought that it was actually too low. Moreover, only 40 percent of Australians felt that immigration levels were too high, showing that Australian's perceptions are more open now than before. However, a number of politicians in Australia are making migration a talking point in their policies and advocating reducing or putting more restrictions on entering the country. This stems from a few preconceived notions and misconceptions about Immigration to Australia which we discuss below
The economic benefit of immigrating
The biggest economic
Benefit of Immigrating to Australia
is the immigrant himself. Studies have found that Indians who Immigrated to the USA have increased their income by 6 times. A study conducted by OECD In 2016, by analyzing the relationship between immigration and wages has found that the claim of immigrants stealing jobs from local people did not have sufficient evidence and could be discredited.
[Read More: Top 10 Most In-Demand Occupations for Immigration to Australia]
Immigrants bring in intellectual property
Another benefit that accrues from Immigrants to Australia is the intangible benefit of skills and intelligence that they bring into the country. With a points-based system, Australia ensures that only the best brains from around the world are allowed to enter the country. As a result, immigrants have a higher number of successful patents, are more likely to author respected and highly cited research papers and win prestigious awards, than the local populace.
Immigrants are not responsible for the increase in housing prices and traffic snarls
Many people in Australia have been blaming immigration for the sharp rise in housing prices. However, a survey conducted by OECD has found that immigrants do not have a significant effect on housing charges. 70 percent of new Immigrants in Australia stay with friends and families or rent apartments instead of buying homes outright. Some immigrants do go on to buy homes, but they tend to buy smaller dwellings and have a lower home possession charge than local Australians. Another problem that is being blamed on immigration is traffic, however, studies have found that immigrants do not impact traffic significantly as most immigrants rely on public transport. A solution to the traffic problem in Australia would be to improve the efficiency of the traffic system.
Immigrants are not a burden on the healthcare system
A common misconception that is touted by detractors is that immigrants will be a burden on the healthcare system in Australia. However, this argument is refuted by the fact that the points-based system only allows immigrants who do not have any health problems to gain entry to Australia. On average Immigrants in Australia are healthier than Australians. A large number of arguments have been made against immigration in general; however, it is migration that drives the economies of a free market, with the best skills being matched to the best jobs around the world. Despite the obstructions and criticisms, immigration to Australia has been growing at a steady pace all over the world. The number of people who have immigrated across the world has increased to 250 million and that number is steadily growing, showing that immigration to Australia confers significant benefits on both the immigrant and the country of his choice.
[Read More: Australia Business Visa for Indians - Check your Eligibility]
To know more about Immigration to Australia contact Global Tree at Begumpet, Hyderabad, and the
Best Immigration Consultant in India
.