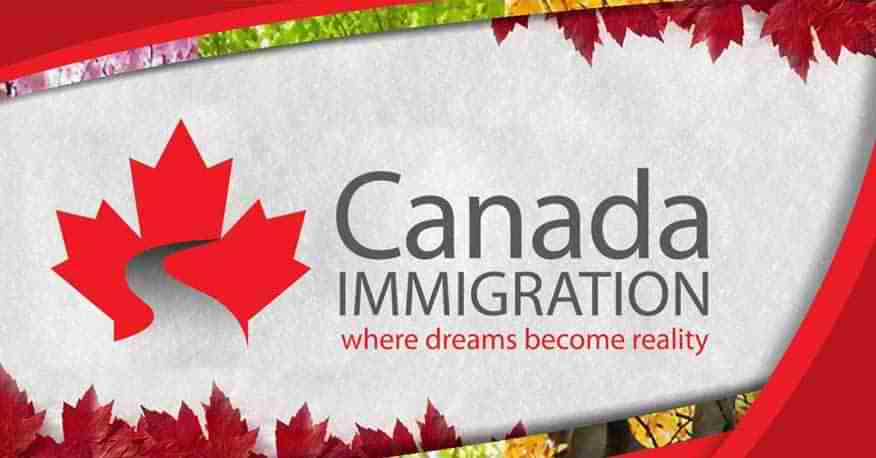 Immigrants are Leading the Way Across the World
In the current high stakes debate on immigration that is raging across the world, there are extremely divided opinions with firm polarization on both sides about whether immigrants are taking away jobs from local citizens. In fact this debate is proving to be so strongly contested in the United States that it has led to a total shutdown of the Government.
In the midst of all this hullabaloo around the topic of immigration it becomes all the more important to remember that immigrants have not only made their own lives better through the process of seeking newer pastures, but also have proven to be the catalysts for positive change in the countries which they have called their new home as well as the countries they have left behind. Whether its technology, business, art, cinema, literature, journalism or politics, immigrants have been making their mark, inspiring people, creating wealth and new job opportunities that benefit the local citizens of their destination country as well as the country they have left behind through steady remittance of funds to their families back home. We take a look at some of the successful Indian immigrants and children of Indian immigrants from across the world.
Technology
Satya Nadella
As the CEO of Microsoft, Satya Nadella took on the mantle from the legendary Bill Gates and Steve Ballmer. The whole world watched as this Indian took on the role. The changes that he made to the organization, has made a positive impact in the era heralded by higher earnings and increased share price. The immigrant from India, who went to pursue higher studies in USA, went on to become the CEO of one of the most iconic companies in the modern world.
Sundar Picchai
This soft spoken intellectual had been appointed as the CEO of Google and has captured the world's attention. He is seen not only as the leader of a tech giant, but also a thought leader inspiring change in the way the world thinks about Artificial intelligence and cloud technology. Sundar Picchai, an immigrant from India has shown the world that you can be quiet and unassuming and still make it big.
[Read More: Know the Challenges While Working Abroad]
Reshma Saujani
Reshma Saujani is known for the non-profit organization Girls who Code, which she started to help girls and women also have a greater representation in the world of technology as much as men. After observing that girls are not being represented equally in coding and technology, Ms. Reshma, born to Indian parents, once Immigrants to USA started the organization that teaches girls how to code for free. She is now playing an active role in US politics and ran for the senate as a democratic candidate.
Entertainment
Kal Penn
Kalpen Suren Modi, is an Indian immigrant with a versatile career, is a master rather than a jack of all trades. Whichever career path he has chosen he has bought his own unique Midas touch to it. He rose to fame with his portrayal in the movie Harold and Kumar and has gone on to do many more acting gigs which brought him critical acclaim. The actor also dabbled in politics by taking up the role of associate director for the White House office of public engagement under the Obama administration.
Mindy Kaling
Mindy Kaling who is the daughter of Immigrants to USA from Tamil Nadu, India, has been known equally for her unique roles and acting as well as the inspirational books that she writes. She is an inspiration not just to Indians but for many others. Her progressive thinking has captured the imagination of women and girls all over the world.
Hassan Minhaj
Hassan Minhaj rose to fame when he was given the opportunity for hosting the White House Correspondent's dinner. His witty commentary captured the hearts of many both in the United States as well as the rest of the world. This immigrant from India has been entertaining people with his comedy since many years and is currently a senior correspondent for the Daily Show, where he has been working since 2014.
[Read More: Top Reasons why you should Work Abroad]
Politics
Raja Krishnamurthy
Congressman Raja Krishnnamurty is an Indian American who is a congressman from the 8th congressional district of Illinois. The congressman who was born in New Delhi, India moved with his family to New York when he was just three months old. He went on to study at Princeton, one of the top colleges in USA and trail blazed on a political career which is an inspiration to many immigrants.
Pramila Jaypal
Pramila Jaypal is a proof to all that no matter what the odds, one can always be successful with perseverance. An immigrant from India, she had to give up her green card at one time in order to be in India for the treatment of her son. She then waited out the long and arduous process of applying again and her patience paid off as she not only gained citizenship in US, but also went on become a politician in her own right and has been helping other immigrants settle down successfully after the immigration process to USA.
Leo Varadkar
Leo Varadkar, the son of Indian immigrant Ashok Varadkar from Mumbai, India, has been appointed to the highest office in Ireland and is the current Taoiseach or Irish for Prime Minister of the country. He is currently the only person of Indian descent who is holding such a high office in Irish politics and has been inspiring new generation of immigrants.
As we can see from the examples above, Immigration is a win-win situation for all. To know more about Immigration to Canada, USA, UK, Australia, and many other countries, contact Global Tree, Overseas Immigration Consultants, who are most trusted immigration consultant with 14 branches across India.