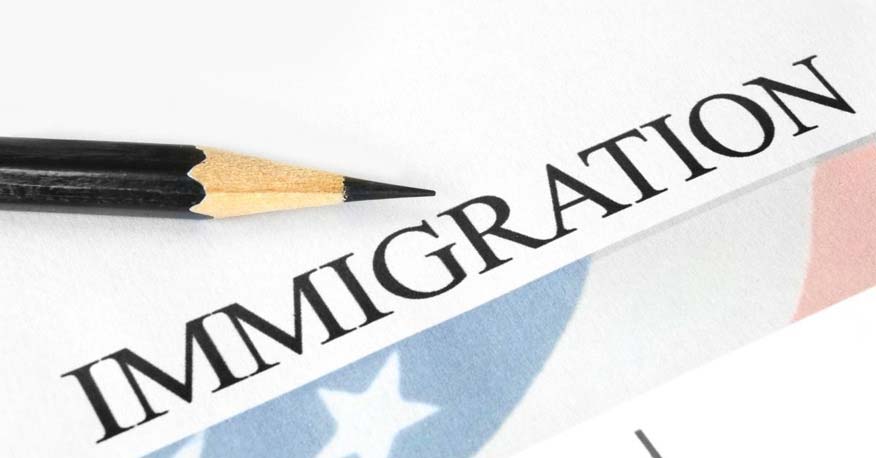 Planning For Merit Based Immigration To USA?
The United States of America has always been at the forefront of all innovations and social reforms in the world, and a major part of its global leadership in the economic and social spectrum has been on the strength of its fairly open door policy with relation to welcoming meritorious or deserving foreigners into the country.
The immigrants have been at the forefront of innovation and have contributed to the economy and culture of USA in various ways. Currently, USA is in the midst of a major immigration overhaul which is designed with the goals of accelerated economic growth and national security.
According to research, USA is lagging behind Canada and other first world countries in terms of number of skilled workers, immigrants who are proven to give the required impetus to the American economy.
Why Skilled Immigrants Benefit America?
USA is currently facing many economic and social challenges on account of its changing demographics. Jobs are going down, which is prompting many to call for curbs on the number of immigrants being added to the country. However, the answer as reiterated is not to reduce the number of immigrants but to increase the number of highly skilled immigrants being added to the country.
These skilled workers will be instrumental in creating jobs, innovating and stimulating economic growth through Immigrant Visa Process. The labor force in USA has drastically reduced over the previous years as the baby boomer generation is now heading into its retirement years.
[Read More: Immigrants From India Into USA]
The gap, unless filled by a new influx of foreign workers, will slowdown the growth of economy. A reduction in the working and tax paying population, curbs on immigration brings about additional burden to government social security programs.
Highly Skilled Immigrants Contribute To US Economy
It is well known and rarely disputed that skilled immigrants benefit both their home country and host country. As immigrants with their skills contribute to the economy of their host country through their work and contribute to their home country by remitting their savings back to their home.
It is estimated that Immigrants comprise 17% of the American labor force with a majority of them being employed in the STEM related fields. Immigrants are also spearheading innovation in USA and are responsible for filing 33% of patents in the country.
Highly skilled migrants have been instrumental in starting up many successful companies and thus contributing to the job growth in the economy. According to a study conducted, college educated skilled foreigners are likely to pay more than 500,000 USD in taxes as surplus over the government services that they consume and the figure rises to 1 million USD for those possessing more advanced degrees.
American Immigration In Comparison With Canada & Australia
To harness the full potential of skilled workers from abroad, through Immigrant Visa Process to USA experts recommend that the country increases the quota of visas which are issued each year for permanent residence and increase the proportion of skilled immigrants in the total number of immigrants admitted to the country.
In this regard USA would do well to follow the example of countries like Canada and Australia which lay more emphasis on Merit based Immigration when compared to family immigration.
Both Canada and Australia prioritize immigration based on employment rather than family connections. In America only 14% of the immigrants are on an employment based visa, whereas in Canada and Australia, the proportion of foreigners migrating on the same criteria is greater than 60 percent.
[Read More: Canada The Best Alternative Over USA For Immigrations Now!]
Contrary to fears raised by few groups in America, about the adverse effect of increased skilled immigrant s on the labor market, Canada and Australia have proven through their immigration model that increase in highly skilled immigrants can be a positive factor in the economic development of a country.
It would be prospective if the proposed law comes into enactment as the highly skilled Tier 1 immigrant rate increases contributing to the economy of USA and home country as well. The fee that has been proposed for merit based visa would be $500.
If the enforcement of the proposed law happens there wouldnt be any pending petitions of EB-3 Visa, which now has lengthy backlogs for third-preference employment based petitions. Its a points based system and the applicants scoring highest points would be given Green Cards.
To know more about the immigration criteria for USA get in touch with Global Tree Overseas Immigration Consultant and Advisers to UK, Australia, Ireland and EU Nations. For guidance and to start the visa process, talk to our counselor by choosing a branch near you. Global Tree has 14 branches across India and other 5 branches in Hyderabad city.