THE MOST IMPORTANT THING THAT ONE HAS TO GO THROUGH BEFORE STARTING LIFE FOR A SMOOTH LANDING!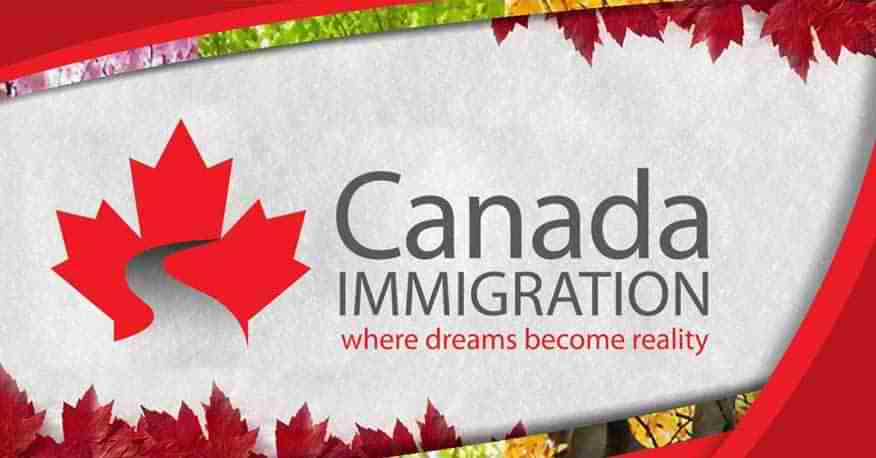 Getting Through your Port of an Express Entry
The most exciting and at the same time most nerve-wracking part of
immigration
is the actual moving itself. No matter how many times you imagine what living in a new country will be like, nothing can match the actual experience of the first time you land in the country that is going to be your new home. As you breathe in the first gusts of air from the foreign breeze, you encounter a mixture of feelings. You are elated that you are finally here, while at the same time you are apprehensive about going through the formalities at the port of entry. You wonder what comes next and whether you will be able to find the right sort of accommodation that suits you, and whether you will be able to fit in with the new life. At Global Tree, we do everything to make your transition to the new country as smooth as possible, including providing accommodation for the first week of your stay. In continuation of our efforts to make your passage to the USA as smooth as possible we offer a few guidelines on getting through the port of entry and customs at the airport and also the best tips on adjusting to your new homeland
Before you board
The preparation for your smooth passage into your new country begins right before you board the plane itself, at the time of packing. Make sure you know the list of items that are permissible to bring into the country before you begin packing or else you will find yourself held up at the customs having to give a lengthy explanation. For more tips on how to pack for your international flight refer to our earlier blog article. You can even check out the official government website of the country you are traveling to for guidelines on what can and cannot be brought into the country.
In Flight: Make sure you fill in the customs form accurately
While the flight is still in progress and when you are about 45 minutes away from landing, you will see the flight attendants distributing a customs form, which you are required to fill out. The form asks you to put in your personal identifying information such as your name and your passport number as well as put in an accurate estimation of valuables and money you will be bringing into the country. The format of customs forms for each country such as UK, US, and Canada is slightly different, but the information they all seek is essentially the same, viz, whether you are bringing in something to the country that can be charged duty. It is extremely important to fill this time legibly and accurately so that you can go through customs faster.
On landing follow the signs to the Immigration Desk
When you finally land in the country which is going to be your new home, the city in which you land is known as your 'port of entry'. This may or may not be the actual city that you will live in. You may very possibly be taking another flight to the city where you will be staying. However, all your immigration formalities will be completed at the port of entry. In order to make the nerve-wracking experience of passage through immigration as smooth as possible, make sure you have all the necessary papers and passports in a place that is easily accessible. You definitely don't want to be fumbling for them, with all your bags unpacked in front of the immigration officers and all the people waiting in line behind you, wondering what is going on? So do yourself a favor and keep them in a handy place. Answer any questions the immigration officer asks politely and clearly. Be prepared to show any documentary evidence supporting your visa to the officer if asked. The immigration officer will check your documentation and if everything is found satisfactory will stamp your passport with the date till which you can remain in the country. Make sure everything is in order before you proceed to customs.
Getting through Customs
Once you get through the immigration desk at the airport, you are now officially a resident of the country. But before you collect your baggage and hail a cab, there is still the customs check that you need to go through. You will need to follow the signs at the airport to get to the baggage claim area, where you will collect your baggage. After collecting your baggage you will proceed to customs area where your baggage will be screened to make sure that you are not carrying any banned substances as wells as to determine if you are carrying anything that is dutiable. On clearing customs you will follow the signs to either the terminal where you will be taking a flight into your destination city or you will head for the exit to hail a cab to your new home. One important thing to remember in case your port of entry is not your final destination is to leave enough lag time between the two flights for delays in immigration processing and customs checking.
And Finally, You are in your new city
You have successfully passed through the immigration desk and the customs clearance, and you are in your new city. Enjoy the feeling of being in a new land and trust Global Tree to take care of your accommodation needs. Settle into your new life gradually and make the best out of the opportunities that are available to you and your family now. To know more about immigration and how you and your family can benefit from it, get in touch with
Global Tree
one of the most trusted immigration consultants in India.