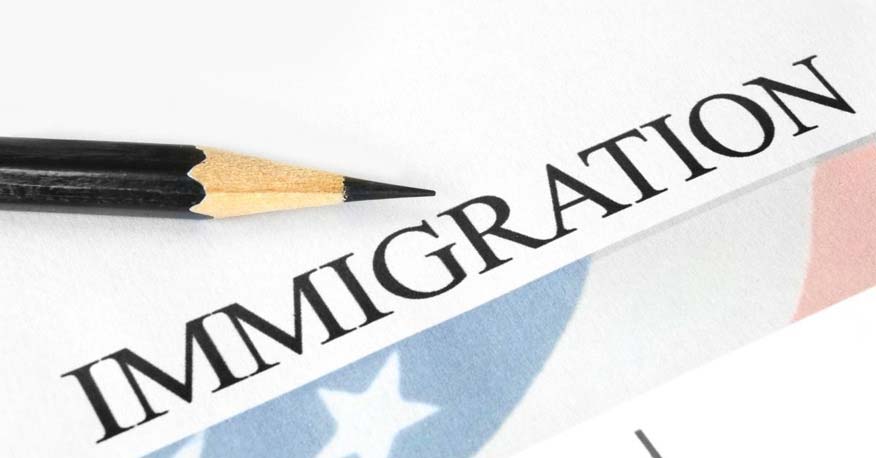 The Growing Presence Of Indian Immigrants In USA
The Indian diaspora has been growing infinitely ever since the very first Indians arrived in the USA, and along with them has grown their sphere of influence. From politics to sports, from technology to entertainment, some of the top names in each of these fields belong to Indians.
These Indians who are either first, second or maybe even third generation immigrants are for all purposes Citizens of USA but retain the flair of their Indian origins which allows them to bring their own unique brand and perspective to these fields.
In this post, we explore some of the more prominent personalities among the Indian Immigrants and immigrant families who are taking the US entertainment industry by storm.
Indian Immigrants In US Entertainment Industry
Indian and other Asian actors have always been confined to stereotypical roles in the US entertainment industry. Whether it is a TV sitcom or a major Hollywood production very few Indians would be seen on stage a few decades ago and even if they were, they would be seen only in highly marginalized roles that were highly stereotyped.
However, a new era of entertainment is being ushered in, where first and second generations of immigrants from India are not only entering the industry with aplomb but have also created a niche audience for themselves. We profile a few names among the Indian-American Immigrants who are making it big in the world of entertainment in the United States.
Mindy Kaling
Mindy Kaling, born to Indian immigrant parents is a best-selling author and a highly accomplished television actor and playwright in America. She has won many awards and nominations for her stellar roles. Her role in the popular sitcom.
The Office catapulted her to fame and made her a household name. She continued her successful run by producing and starring in a lead role in a show of her own, dubbed the Mindy Project. Mindy has also authored a number of best-selling books which have been highly popular among the millennials.
Aziz Ansari
Aziz Ansari is an Indian American actor and filmmaker. Born to immigrant parents who hailed from Tamil Nadu in India, Ansari rose to fame with his role as Tom Haverford on Parks and Recreation, a popular series aired on NBC.
He also won an Emmy for his contribution in creating the Netflix series Master of None, a show in which he was both a co-creator as well as a star. Aziz Ansari began his acting career as a stand-up comedian in New York City, while he was still a student at New York University.
He created a sketch for a comedy show, called the Human Giant, which was aired on MTV which was a huge success and which paved the way for roles in feature films such as I Love You, and 30 Minutes or Less and others.
Hassan Minhaj
Hasan Minhaj was born to Indian American immigrant parents who were living in California at the time of his birth. Hassan was born and brought up in California and completed his graduation from the University of California where he majored in political science.
He moved to Los Angeles in order to compete in NBCs Standup NBC which was a nationwide search for Comedians from diverse backgrounds. He went on to build a highly illustrious career, winning a number of awards for his performances including Best Comic Standing Competition by wild 94.9.
Hassan is known for his focus on breaking down racist and religious stereotypes and raising difficult concerns through the medium of comedy. He brings a unique combination to the entertainment industry with his ethnic background, his major in political science along with his natural flair for comedy.
Kal Penn
Kal Penn, whose real name is Kalpen Suresh Modi is famous for his lead role in the Hollywood series Harold and Kumar. The son of immigrants from India, Kal Penn has played various roles in his illustrious career which include actor, producer, civil servant as well as a celebrity chef.
After launching a career in acting with his role in Harold and Kumar, Kal Penn went on to star in many popular roles. He received an award for the outstanding actor as well as the Asian award for excellence for his performance in the movie the Namesake. He also starred in the role of Ahmed Ansar in the hit Netflix series 24.
[Read More: The Success Story Of Indians In USA]
A philanthropist at heart, he donated the entire amount he received for his stint in Master-Chef celebrity showdown to Palestinian refugees. Not limiting his career to the entertainment industry he joined the team of US President Barack Obama in the office of public engagement as an associate director and is a vocal and active supporter of immigrants from different countries to the USA.
To read more about Kal Penn see here Immigrants from India have not only been an integral part of United States but as can be seen from the examples above, have assimilated themselves into the American culture and have built a reputation for themselves in their own right. These successful Indian-Americans are an inspiration to all present and future generations of Immigrants who are calling America their home. If you wish to be a part of the growing and highly successful Indian diaspora in the USA, get in touch with Global Tree at Begumpet Hyderabad, one of the Most Trusted Immigration Consultants in India.