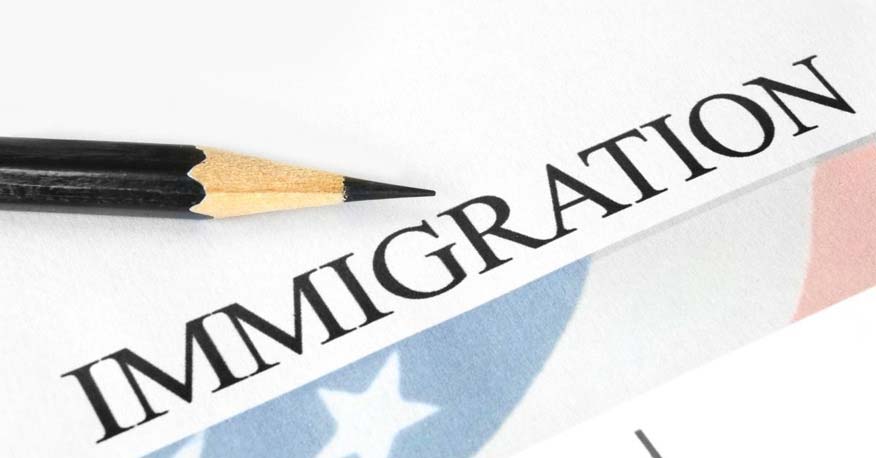 US Immigration
Kamala Harris, a second generation immigrant of Indian origin has announced her intention to run as a candidate for the upcoming presidential election in the United States of America. Kamala is widely seen as one of the front runners of the presidential race and has been given high odds of winning.
Her political career and overwhelmingly positive response to her announcement stand testimony to the welcoming stance towards immigrants among the American people and the inclusivity of the US Immigration system.
Senator Harris, too has spoken with pride if her Indian heritage and has credited her with being the inspirational force behind her success.
In an interview to a popular media outlet, MS. Harris stated that she considered it to be the highest honour to be referred to as her mothers daughter.
[Read More: Immigrants From India Into USA]
Senator Harris mother moved to the United States as a 19 year old student for completing her higher studies in the field of endocrinology breast cancer, at the prestigious Berkeley University.
Kamala Harris has had many achievements in her illustrious career .
As the Attorney General of California, she boldly stood up for the rights of women and prosecuted anyone that indulged in trafficking of women and children. She was instrumental in conducting in depth investigations into international criminal organisations.
In another victory that highlighted her commitment to the middle class Americans. She fought the banks of Walk Street and won 20 billion USD on behalf of homeowners who had to face foreclosure and thus saved hundreds of families from being evicted from their homes.
Many liberals and Democratic Party supporters are seeing her as a worthy opponent to president Trump. She is expected to bring in a more inclusive and soft policy for US immigration if she wins and overturns most of the present governments stringent anti immigrant laws.
Senator Harris who was born in Oakland, California on October 20th, is a strong supporter of the DACA program and was one of the most vocal critics of President Donald Trumps zero tolerance policy which was instrumental in separating thousands of minor children from their parents.
Senator Harris has advocated for a complete overhaul of the US Immigration and Customs Enforcement (ICE) in an attempt to make law enforcement more in touch with human rights.
[Read More: Application Process USA Immigration]
If elected as president, she would become the first woman, as well as the first woman of Indian origin as well as the first African-American woman to be the president of the United States. And it all started with that one step her mother took of going to Study Abroad in USA.
If you are interested in immigration to USA or want to Study in USA, contact our Immigration consultants at Global Tree, Begumpet, Hyderabad.