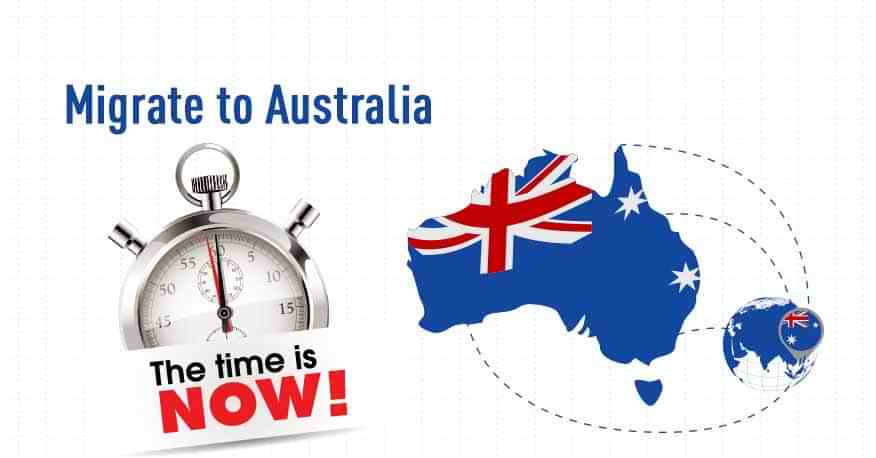 Immigrate to Melbourne
The recent India-Australia test series, had most Indian families glued to their television sets for the greater part of the day, for after all we are a nation of cricket lovers. Speaking of cricket and the Australian cricket team in particular, one of the most famous cricket grounds that come to mind is the MCG or the Melbourne cricket ground. The MCG is an iconic destination for cricket lovers, and is one of the most historical and iconic cricket stadiums in the world. Melbourne however is not just all about cricket. It is the second largest city in Australia, the capital of the Australian state of Victoria, and is the second most populous city in Australia. It is touted as the world's most livable city, having topped the rankings for most livable city in the world for the sixth year in a row in 2016.
No surprises here, for Melbourne, has a little bit to offer everyone, whether you are an art aficionado, a self-confessed foodie or a diehard sporting fan, you would be sure to find something to suit your taste here. Melbourne also referred to as the cultural capital of Australia, rates highly in education, entertainment, health care, research and development, tourism and sport. It is the birthplace of Australian impressionism, Australian Rules football, the Australian film and television industries, and Australian contemporary dance. It is recognized as a UNESCO City of Literature and a major center for street art, music and theater. Some of the unique features of Melbourne that make it the world's most livable city are:
[Read More: Top Five Cities for New Immigrants in Australia]
The Climate
Melbourne enjoys a temperate oceanic climate, with summers that are warm and hot. Spring and autumn can be balmy and mild, while winters are cool. It is seldom that Melbourne gets unbearably cold in winter or unbearably hot in summer. Melbourne being in southern hemisphere, its seasons are reversed in comparison to Europe, North America and most of Asia. Summer starts in December and winter in June.
The Architecture
From strange and eye catching designer buildings by modern architects to imposing structures from the Victorian era, there is plenty here to make you fall in love with this cities architecture. The Laneways across Melbourne are famous for their graffiti art by street artists that can take pride of place in any contemporary art gallery. The Flinders street railway station is a classic example of the French Renaissance Architecture style, while the Southern Cross railway station and South Morang rail extension station are examples of modern architecture. All these factors help in choosing right city to settle in Australia.
The Transport System
Every great city in the world has its own iconic mode of transport. New York has its cabs, London has its Double Decker buses and Melbourne has its Trams. Melbourne's vintage Trams are a fun way to explore the city. Getting around the city is extremely fuss free thanks to the city's tram system, which covers over 150 miles and is one of the best in the world.
The Multicultural Society
Melbourne is one of the most cosmopolitan cities in the world, with people from different parts of the world moving here constantly and calling Melbourne their home. More than forty percent of people, who live in Melbourne, have either migrated from other countries, or have parents who have migrated from other countries. This influx of people from different countries, makes Melbourne a veritable melting pot of cultures.
[Read More: Know About Adelaide: Vibrant city in Australia]
The Education System
The education system in Melbourne, is very similar to the education system in India. Education in Melbourne is mainly divided into four groups, Pre-school, primary, secondary and tertiary education. Melbourne has some of the top ranked universities in the world. The university of Melbourne is ranked 33rd in the world university rankings for 2016-17. The city also offers many resources to make student life as comfortable and stress free as possible, like a dedicated welcome desk for international students arriving at the city airport (The Student Welcome Desk is at the Travelers Information Service, International Arrivals Hall, Ground Floor, Terminal 2, Melbourne Airport, and is open every day from 7am to midnight.) and the study Melbourne student center, which provides free support, information and contacts to help students enjoy studying and living in Melbourne
Get in touch with our Australia Immigration Counselors for complete details about Melbourne city.